Rate Now
Share Your Experience
Have you seen Dr. Frederick Nitta?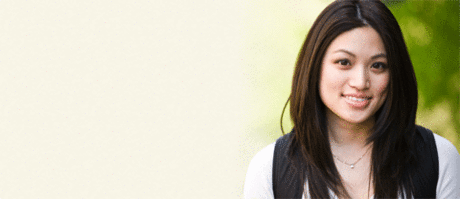 Birth Control
Get the facts about birth control so you can decide which type is right for you.
33 Ratings with 11 Comments
5.0 Rating
December 6th, 2016
5.0 Rating
October 4th, 2016
Mother of 4
Seeing Dr. Nitta made my experience in having children a safe and confident decision. I am a 20 year old single mom who tried to work things out with my ex-husband who was never there for me when I found out that I was pregnant. My ex-husband kept assuring me that its a women thing and that I should go by myself into my OB doctors office. Being naive I believed my ex-husband only to find out that he was laying with other naive women. It took me 2 children and 5 years after the fact that I found out this information on my husband. I was in turmoil in deciding to keep my 1st. born daughter. Dr. Nitta was their for me. He told me that it was my choice to either keep my baby or not and that no one can force you to do anything to your body. By now you should know that YES, I'm a Welfare parent. I made the right choice and YES; I kept my babies. My mom and Dad was always and are still by me side to help support me and my two girls throughout these years of heartache and sorrow even till this present time. The point is that Dr. Nitta was and is my friend. I look to him as a big brother. His a very one-on-one kine a person and most of all straight forward in telling you what to expect. His honest in his care and makes sure that I understand procedures. I continue to support him by letting my friends know that they can trust Dr. Nitta. He is the only doctor that does not make you feel less of a person who is in a situation like (being on Walfare), that will see you for who you are and not just another case of dependence on the system. Thank you so much Dr. Nitta.....your the best.
5.0 Rating
September 9th, 2016
He's My LifeSaver
The only doctor in Hilo that I know will see patients even though he knows he may never get paid for it......the only doctor that when other tell you sorry we're not excepting patients...well he will...this insurance nonsense thing that he's going through is ridiculous! Hilo needs him, I need him, he's the best in town and no I am not just saying this because I've been his patient for more than 15 years......and he's successfully delivered 4 of my 5 children. With all of my pregnancy's being difficult but most recently the last.....he saved my life and my baby's life (born a 25 weeker), because he knows what he's doing....it was a scary journey but no one better than him to walk me through it!! Thank you Dr. Nitta for never giving up on what you do and what you believe in...forever grateful for you!! Signed....your worse and sickest patient ever!!
3.0 Rating
August 9th, 2016
Dr Nitta is a good person as well as a excellent doctor who is also caring, very competent is field of practice as well a being a pcp for the many insurances that allow him to be. If it problem he cannot handle he will certainly refer the patient out to someone who can help! Give him a chance see for yourself. Accepting new patients and also almost all insurances.
5.0 Rating
July 13th, 2016
1.0 Rating
December 19th, 2015
Dr. Nitta is an arrogant doctor with very poor bedside manners. He is the king of abortions. . He doesn't take time to explain anything to his patients. He is rude and yells at his patients. I told my daughter to change doctors because of how rude he was to her. No respect for his patients. Talks bad about another doctor to his patients who is very well liked and caring and respectful. He should be a veterinarian not an ob/ gyn. Not even worth the 1 star forced to choose.
1.0 Rating
January 8th, 2015
Terrible bedside manner, misread ultrasound report
When I was pregnant, Dr. Nitta misread my ultrasound and told me that my baby was "probably" brain damaged. After dropping this bombshell on us with no warning, he asked if my husband and I had considered abortion - like 30 seconds after hearing something so completely unexpected, we would even have an answer for this! When we went to the specialist for a second opinion, he told us the report never indicated anything wrong with the brain - the references the technician made were regarding the heart, and the follow up ultrasound revealed no problems there. Nitta even had an ultrasound machine right in his office, but never offered to do a follow up himself. Also, his office called me for this "emergency" appt. on the Friday of a 3 day weekend, but refused to tell me why - and scheduled the appt. for the following week. Despite numerous requests to his office and after hours, his answering service, Nitta never returned my calls and left my husband and I in agony for days wondering what the problem was. My whole experience with Nitta was awful. I stopped going to him after that and ended up paying out of pocket for a midwife, I was so terrified of the whole system. This is after numerous unprofessional encounters where he refused to ever acknowledge my husband's presence, hour+ long waits in the waiting room for a 5 minute appointment, him yelling at me for things that weren't my fault (like when he didn't receive my blood test results before our appointment, he yelled at me like this was somehow my fault - turned out it was up front and his receptionist had it!) By the way, one second opinion and home birth with a midwife later, we have a very smart second grader who is consistently at the top of her class.
1.0 Rating
December 6th, 2013
Defromhell
This is the worst dr EVER delivered my first child ... Cut me with a sicciors from my scrotum to my vagaina ... Was rude... Got upset because I was in pain .yelled At me left me ... Treated me like I was in his way and wasting his time left me with a condition that causes me to have fecal matter leak through my vagaina 6 yrs later threw my baby on my stomache roughly worst experience of my life .. Referred me to a dr that made it worst. HE RUINED MY LIFe!!!!! PLS RECONSIDER HIS SERVICE N PERFORMANCE IS LIKE RUSSIANROULETTE !!! Don't do it !
1.0 Rating
October 18th, 2012
Worst gyno I've ever seen!
As a new patient to Dr. Nitta he hardly introduced himself and didn't conduct any consultation like a normal dr. would. He was rude and unprofessional and went into the exam 2 seconds after entering the room, leaving the door wide open. I aked him if he was going to shut the door and he said 'no one was gonna see'. WOW! I am far from modest, but it is the general pricipal of treating people with respect and courtesy by maintaining their privacy. Not to mention professional bedside manner!! I began going into nursing and know about OSHA and patient's rights and this place was a wreck. The exam went so fast and he didn't even perform the normal pap.. I do NOT recommend this Dr. to anyone that wants to be treated like a human being. If you go here, you will be treated like cattle, poked and prodded through treatement and shoved out the door. Don't do it. There are better places. I have been to many gynos and this was the def. worst one thus far and the one that will make excuses for his lack of expertise.
1.0 Rating
July 2nd, 2010
delivivered my first child, was very ruff, impaitient with me, left me with a long term problem that could have been prevented if he was alot more theral!! havent got the injury fixed and still today almost 3yrs. later suffer because of it. also performed an abortion left the facility in lots of pain!! spiked 104 fever and could'nt walk for 2 days. his staf is totally unperfessional!! sloppy! and careless with other peoples personal matters!!!
5.0 Rating
September 14th, 2017