Rate Now
Share Your Experience
Have you seen Dr. Frederick Scherr?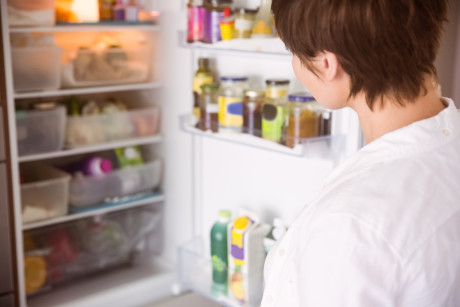 Binge Eating Disorder
Get the facts about binge eating disorder, including symptoms, causes and related conditions.
Quality Rating
Dissatisfied
61 Ratings with 17 Comments
1.0 Rating
April 12th, 2017
Ladies and Gentleman, I think we've reached an agreement.
1.0 Rating
March 23rd, 2017
Failure
1.0 Rating
February 19th, 2017
Awful doctor awful person!
1.0 Rating
December 10th, 2016
Bad treatment
1.0 Rating
November 15th, 2016
Bad experience
Clearly there is something wrong. Not like any medical experience I've ever had. Wry unprofessional and argumentative for the sake of needing to be contrary. At some point he even disagreed with hisself. Needless to say Scherr got it all wrong. I question his medical credentials. He made me feel so uncomfortable.
1.0 Rating
October 12th, 2016
Is not mentally fit enough to practice medine.
1.0 Rating
August 7th, 2016
Make sure you bring someone with you. Scherr has obvious mental problems as other reviewers have pointed out. He treated me extremely poorly. He talked endlessly and interrupted constantly. He yelled and laughed maniacally when no one was even speaking,lol. I would NEVER recommend seeing this man. He was completely inappropriate. He Should be run out of town for practicing bad medicine!
1.0 Rating
June 28th, 2016
Weirdo
1.0 Rating
June 2nd, 2016
Be Careful
Misstatement of Facts! Finally someone is listening. This alleged physician will write very sloppy lies in your medical reports. After 8 months I have finally gotten documents reviewed and confirmed as fraud. Be very careful with Scherr. He is not stable or professional by any stretch of the imagination. Also very inappropriate.
1.0 Rating
May 9th, 2016
Very strange experience with a Chaz Bono look-alike Doctor
The doctor is extremely inappropriate. He conducted a medical exam inappropriately along with falsifying records and temper tantrums I am wondering how this alleged doctor is allowed to practice medicine. He pestered me about the opinions of what other doctors thought of his report. He demanded to know if they liked it or did not like it???? I was at a loss as to what to say. I remained neutral and the wrath of Scherr flared up. He continued his irrational behavior until the exam was over. In the end he asked me what I wanted??? A diagnosis is what I wanted. Instead this Chaz Bono look alike implied I was faking.
1.0 Rating
April 25th, 2016
I saw Dr. Scherr for a workman's comp evaluation. He was curt and condescending. He challenged my integrity and intelligence before reading my medical records or performing an exam. I left his office totally demoralized, which oddly enough, he seemed proud of. To be fair, I believe he is in the business of insurance, not medicine, which could explain (though not justify) his behavior. A number of my co-workers have reported similar interactions. As a medical professional, the thought of him caring for my loved ones makes my stomach turn.