Rate Now
Share Your Experience
Have you seen Dr. Fredericka Heller?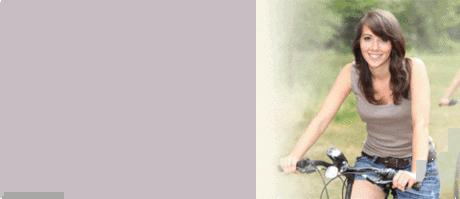 Endometriosis
Get the facts about endometriosis, including symptoms and parts of the body that may be affected.
Quality Rating
Dissatisfied
27 Ratings with 15 Comments
1.0 Rating
December 2nd, 2016
Don't go to this doctor!
This office is very unprofessional as in the way they treat their patients. I was
1.0 Rating
December 2nd, 2016
Don't go to this doctor!
This office is very unprofessional as in the way they treat their patients. I was
1.0 Rating
January 22nd, 2016
Incompetent and Negligent
Had a large pelvic mass that my internist found and he referred me to my on/gyn of 11 years. I was put off, lied to and just plain forgotten about. Ended up going to the hospital in severe pain. Hosp took me seriously and surgery scheduled. NO ONE at Dr Hrllers office took me seriously including the doctor. DO NOT RECOMMEND !
1.0 Rating
November 26th, 2015
Cold and they don't care about patients
I've been her patient for 20 years but I will start looking for another doctor right now. Over the years, I had seen that this office has been going downhill with the women that run Dr. Heller's office.... They are rude, unprofessional and they only do the bare minimum for the patient. I have not seen Dr. Heller at all in years; she is never there. My daughter who is only 16 had an appointment, and we got there a few minutes late. Because of that, they refused to see my daughter. It's the day before Thanksgiving and there is a lot of traffic, we couldn't help that we got there late. They gave me the excuse that there was another patient coming in 10 minutes. Many times in the past when I came to see Dr. Heller, I have waited for 40 or even 50 minutes, and now all of the sudden, they could not make an exception. I don't see why they couldn't see my daughter, it wasn't going to be a long appointment and she just needed a doctor to prescribe the pill to normalized her hormones. This is the last thing they do to me. If you want to find a doctor that is compassionate and caring look somewhere else. I will look for another doctor right now.
1.0 Rating
October 20th, 2015
My experience was not good! I had to wait 2 hrs to be seen due to the doctor having emergencies she never called me about previously. Then when she finally came in I was told I need a D & C and without much time to think about it they scheduled it. Due to some major health concerns, my husband and I decided to cancel for now. A few days later I received a cancellation fee of $150.00! I do not recommend this practice!
5.0 Rating
October 8th, 2015
Life Saving
Her office is warm friendly and reminds me of a bed and breakfast. Most important My wife went to the ER and it was a close call. Heller saved her life. Then after that she non stop looked after my wife for weeks. She went above and beyond what any Doctor whom I have ever met will do. My family is all in the medical field and we never met or knew her. My wife needed surgery ASAP I was afraid because I did not know her. She saved her life and after has watched over with the best warm loving care. What more can anyone ask for? Her office is different no white coats, fun, and warm. She is very advanced and spends time talking with you. When you call her? She calls you back. I never wrote a review but I had to for this wonderful Doctor
1.0 Rating
February 12th, 2015
Money Greedy office .. not about patient care ... Emotionally or physically .
1.0 Rating
May 19th, 2013
HORRIBLE!!!! I do not recommend this dr to any one. The staff is ignorant. I have necer even seen the dr in the 4years i have been going there and i had an issue that my family dr found and told me to follow up with my obgyn. They did an ultrasound and found something and never called to tell me anything. Then they told me to pay for the visit they did nothing in. I went to one of the best drs in berks county and Immediately had to have surgery. I couldnt be any happier because my dr said with out this surgery I would of never been able to have children.
1.0 Rating
March 27th, 2013
I delivered twice with Dr. Heller and had no issues. Recently we have been trying for #3 and having difficulties (no issues with other 2), when I called they told me 'It takes time'. I have had the Mirena out about 9-months and still not pregnant. Finally, after they would schedule a consult for me with a NP, they did a blood test and found I wasn't ovulating. They scheduled me an appt 3-months later to see the actual doctor. In the meantime, I had my annual GYN appt and all was fine; 10 days after my annual I was rushed to the ER with severe abdominal pain... long story short, there was an ovarian cyst that ruptured and approximately 1-liter of blood leaked into my abdomen. The cyst was thought to be the size of a grapefruit (true size couldn't be determined because of it already having ruptured). A cyst this size could not have developed in 10-days and it should have been discovered by the NP during my annual. This cyst is also the main reason we are suffering from infertility. When I called the doctors office to alert them of what had happened, they simply stated... "Make sure we get a copy of that". No questions of how I was... and actually had the nerve to tell me "This happens all the time to people." I am now a new patient with the doctor who did my surgery and in 2 visits with her, I can say I am so much happier! I see the doctor during my visits, not a nurse! After being a patient of Dr Heller's (actually only seeing her probably 5 times because those were OB appt), I am saddened by the disregard they have for their patients.
1.0 Rating
February 18th, 2013
I moved up here and needed a new dr. I looked around and asked other and they suggested her. Also her location was close to me. I have been there a while now and all of the staff there are miserable and look down on me because i am young. I currently have a problem with a mass near my overie and they told me they would run the ultrasound by the dr n make sure she would call me before the holiday weekend because they were worried with what they found. I did not get a call still as of tuesday. I will say I am glad they found something but to tell me its something serious and there worried about it but not have the dr call me is crazy. I called many times to get an appointment and my family dr diagnosed me with a overian cyst so i called to get an appt with the dr I requested so i call to verify time and they asked me who it was with and ypu would think it would be with the dr but it was with a nurse practioner who was no help at all. This was the second time I had requested someone and never got who i requested. The first was a regular yearly check up and I requested a nurse practioner who I was very comfortable with the year before so they said ok and scheduled me an appointment I get to my appointment and a different nurse practioner walked in with her name badge turned and never introduced herself. At check out to schedule another appt for next year i tell them make sure its the other one I had requested and once again at appointment time it was not. Out of all the times I have been there I have never seen a dr. Horrible! I would never recommand this office or dr.
1.0 Rating
October 17th, 2012
I would be lying if I said this place gave you a warm feeling
I found the staff there to be very curt and did not make this a joyful time for myself or my boyfriend. They treated us as if we were teenagers having our first child out of wedlock.....I would not suggest this place to anyone with class or who wants to have a good time and enjoy the coming of a new life!!!
Nearby Doctors

Dr. Fredericka Heller is similar to the following 3 Doctors near Reading, PA.