Rate Now
Share Your Experience
Have you seen Dr. Gabriel Pitman?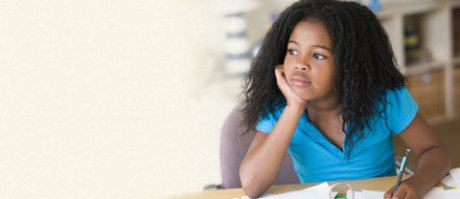 ADHD
Attention Deficit Hyperactivity Disorder (ADHD), including the different types and who gets them.
15 Ratings with 6 Comments
5.0 Rating
February 13th, 2017
Very Helpful
1.0 Rating
June 25th, 2015
Feeling like I was blown off.
I went to see Dr. Pittman with serveral complaints. Pain in the lower back, tingling and burning down my leg and between my shoulders, headaches, not being able to curl my left toes and my hand falling asleep sometimes. I saw him once 2 years ago during a workers comp issue where alot of this started. After 3 MRIs with one showing a herniated disc in my neck i hoped for answers. I feel like he blew off most of my problems and didn't even address them. When i asked about the herniation he acted like there was nothing like that found and when i insisted he looked at the report and said "oh yeah it says a tiny protrusion" and left it at that. He didnt even address the shoulder issue or the toes. He also didnt explain what he diagnosed me with, but did try to sell me a brace for the nerve that makes my hand go to sleep. He gave me my diagnois written on the back of a scrap of paper with treatments and question marks next to them, really....... Who does that!?!?! Then he got up and said just follow us when your ready and walked out. I left with more questions then when i went there. So infuriating.
2.3 Rating
September 11th, 2014
Not impressed.
5.0 Rating
January 23rd, 2012
1.0 Rating
June 26th, 2009
Doesn't stand up for paitents
1.0 Rating
October 3rd, 2008
not concerned
my visit with this doctor was completely disappointing. i had waited a long time for my orthopedic to refer me to a neuro. and when i finally got to see this guy, he didn't even take the time to listen to me. he didn't ask how i got injured, he didn't ask about how i felt when i first got injured(since my injury occurred 5 months prior to the visit, you'd think that would be pretty important). he mainly wanted to hook me up to the machines and run the tests to get it over with. he made his diagnosis based on what the equipment said and nothing else. he didn't even consider a pinch nerve might have set everything in motion to begin with involving my case. i know the er doc i had seen when i initially had the pain said that i should see a neurologist becausing what he was SEEING and HEARING sounded alot like neuropathic pain. but the problem is the ortho waited too long to make the referral. and the neuro was basing all of his info on what the ortho had told him and not getting any info from me. when i started to ask questions at the end of the visit, he got up(right in the middle of me talking mind you) and opened the door interrupted me by simply saying "i think i'm on the right track, check out where you checked in" as if to say i was stupid or making these things up and he wasn't going to waste his time with me. at that point i knew he would not listen. if i had been rude i might understand. i was simply asking questions trying to get answers, carpal tunnel didn't explain all of my shoulder problems. there are many things out there that need a physician to listen to be diagnosed. sometimes a test can't prove everything. doctors have lost their bedside manner. they think if they can't prove it or see it, then you're full of it. the bad thing is if he would have listened to everything that has happened to me from day one he would have realized that there was more going on here than carpal tunnel.
2.0 Rating
June 25th, 2016
5.0 Rating
May 25th, 2016