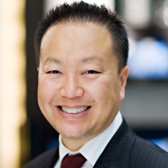 Beverly Hills Plastic Surgery, Inc.
9454 Wilshire Blvd

(Ground Floor at S. Beverly Drive)

Beverly Hills
,
CA
90212
Phone number & directions
Brought to you by
Overall Rating:

Total Ratings

30

Total Reviews

15
Ratings

| | |
| --- | --- |
| 4 stars | |
| 3 stars | |
| 2 stars | |
| 1 star | |

| | |
| --- | --- |
| Ease of Appointment: | Currently 3.8461538461538 of 4 stars |
| Promptness: | Currently 3.8461538461538 of 4 stars |
| Courteous Staff: | Currently 3.7692307692308 of 4 stars |
| Accurate Diagnosis: | Currently 3.9230769230769 of 4 stars |

| | |
| --- | --- |
| Bedside Manner: | Currently 3.9230769230769 of 4 stars |
| Spends Time with Me: | Currently 3.9230769230769 of 4 stars |
| Follows Up After Visit: | Currently 3.8888888888889 of 4 stars |
| Average Wait: | 8 minutes |
by Pate on
Sep 13th, 2014
Dr Chui is an Artist and extremely caring of a patiants needs and wants. He is so honest and put his clients first. He is the best in LA. Now let's talk about his remarkable staff. All I can say is wow.
by Valerie Milano on
Jul 5th, 2013
I have had Blepharplasty, Dysport and fillers. He makes me feel young again and spends lots of time with you. The office is very clean and inviting! I am thinking about a new treatment and it will only be with Dr. Chiu!
I must admit, I'm surprised how excited I am to write this review about Dr. chiu considering it involves , but I just have to let others know what an amazing experience I have just had with not only the doctor, but his whole office staff and surgery associates. In 2008 in an effort to correct my slightly tuberous breasts I went to a doctor in my hometown of Louisville Colorado. To make aLong story short I was left with an even worse issue than I had begun with. My surgery was not done properly and I was not informed until meeting doctor Chiu just how extensive of a procedure someone with my type of problems needed. The "double bubble" or stacked breasts that I ended up with was an even more devastating deformity to live with. I decided that I needed to do my research and find someone who was so exceptionally skilled in not only breast augmentation, but tubular breast deformity. I began my searhing online, reading the various medical md reviews as well as patient reviews etc. I stumbled upon an article that was the top 10 surgeons in LA. I think Doctor C was number 2... Everyone just had such wonderful things to say about this guy! Not to mention they all seemed to speak highly of his bed side manner and his office staff. I called for a consolation and was shocked and pleased when I was able to get in that month and it was a complimentary consolation!! Other doctors I had spoken to charged up to $250 for a consult! To me, that was outrageous because the whole finding a doctor and needing to ask questions was daunting enough!When I walked into the Beverly Hills plastic surgeons office it was just as I expected- gorgeous, chic, decorated to a T, yet I was greeted by the sweetest women at the desk, offered a coffee or water and was made quite comfortable. I was surprised that eve though I had somehow landed myself in a very swanky office, I was not inimidated.I found doctor C to be also equally am impressive and professional. He was very sensitive to my condition explained the process, size, and although he was sure he could fix me, he was practical about the results. He didn't promise he would make me look like a porn star which I found refreshing!As I was leaving, I then met his wife! Christine- one of the most gorgeous woman I've ever met, I'm not kidding!!! She can be very hands on in a patients journey and to me that was extremely comforting. Although her office is covered of pictures with her and her friends- most of whom you would recognize... She was so kind, down to earth and answered even more of my questions. I then went to Chammy, another beautiful girl who is the patients second connection to the doctor. She went over pricing, scheduling, before and after and even told me that after I would be recieving a gift?! ( I actually did get a nice gift basket and other amazing things I was shocked!!!!!) she was exceptional in every way, and I even bugged her via text with last minute questions and she was there for me the whole way!The hospital the dr uses is top top notch, and most importantly the annestisialogist was one of the best which eased those fears I had. My surgery went great and I recovered in about 4 days with only minimal swelling.All in all, I am more than happy with my results. My very deformed chest is now a subtle c small d and are exactly like the picture doctor chui painted for me previously.They changed my life. I am so glad that I did my research and made that consult with the doctor. I never imagined I could be normal... But now, I don't even think about my chests which I guess is the best gift ever.Please, go see him, ask millions of questions. He is happy to answer them all and he is passionate about helping you!
I had a BA with a silicone HP over a year ago. Doctor Chiu did a very good job. My breasts looked very nice.Although, I started having problems with my implants. They were too big and too heavy for me and I had constant pain in one of my breasts. So I ended up taking them out.The pain is still present, but I hope for the best.Dr. Chiu is a great doctor and has a very pleasant personality.
Great doctor.. highly recommended.
Six weeks ago I had reconstructive breast surgery as well as lipo in my arms with Dr. Chiu. I can't tell you how happy I am with my body! I interviewed four surgeons before going with Dr. Chiu. Two of my best friends recommended their doctors as well but after three consults with Dr. Chiu I knew that he was the one. There really was something unique about him, his office and the wonderful people that work for him was obvious to be that they were committed to making patients feel at home. My two girlfriends were really pushing their doctors on me but I didn't feel that sense of perfectionism that I felt with Dr. Chiu. In my situation, scar tissue built up in both breast and my left breast been encapsulated which means it never dropped the way it should have. I hated the way my breast looked! Prior to seeing Dr. Chiu, my breast implants were Salene and over the muscle. I now am under the muscle and have Silicone implants. I had 275 cc before and didn't want to look to busty. Dr.Chiu advised me to go to 500 or 525 but to be honest, I was scared. He advised me and reassured that it would fit my frame and I had nothing to worry about. I decided at first to go to 475cc. A week before my surgery I went back to the office to look at the bags again and to talk to Dr.Chiu about going to 500cc. Once again, he reassured me that 500 cc was a size I would be so happy with. I did go with 500cc and very much wished I had gone up to 525cc like he suggested. Either way, I love my breast! They fit my body and frame perfectly. I also had lipo done on my arms and chest. I cant express enough how Dr. Chiu is a perfectionist with what he does. Never having lipo done before or never knowing anyone personally that had it done, I was a bit nervous about it. Every time I look in the mirror and see my arms I just smile ear to ear. My arms look fabulous! His office is immaculate, his staff is generous, patient and happy and Dr. Chiu knows his work inside out. I was put into the right hands and am more than happy with my body every day. Thank you Dr. Chiu and staff for everything!
by Citysearch User on
Apr 9th, 2010
on insiderpages.com
Dr Chiu is an truly an artist whose care for his patients` well-being and their happinessis is genuine his expertise and skill are evidence...
by Citysearch User on
Mar 5th, 2010
on insiderpages.com
My best friend is the one that`s responsible for introducing me to Dr. Gabriel Chiu And I am extremely happy that she did. I had never d...
by Citysearch User on
Dec 22nd, 2009
on insiderpages.com
I went in to Dr. Chiu for Dysport instead of botox. I a little cheaper and I like it much better. Not as noticeable. The Hydrelle filler ...
by Citysearch User on
Sep 19th, 2009
on insiderpages.com
After looking at pictures of different plastic surgeons work on the internet including Dr. Chiu`s and going on a couple of consultations...
by Citysearch User on
Sep 15th, 2009
on insiderpages.com
Beverly HIlls Plastic Surgery, Inc. exceeded my expectations in every way possible. I am a regular to the facial scene and Alexa is a wonde...
by Citysearch User on
Sep 8th, 2009
on insiderpages.com
Dr. Gabriel Chiu was a godsend. What a joy to meet such a passionate surgeon with amazing bedside manner and such amazing results. He is a p...
by Citysearch User on
May 4th, 2009
on insiderpages.com
Dr. Gabriel Chiu changed my life for the better. After receiving my breast augmentation a few month back, I feel so much more confident in m...
Amazing doctor and staff!
Once you walk into the office, you just know you're someplace special! The staff is fabulous and very attentive. Dr. Chiu is truly an artistic master and the human body is his canvas!