Rate Now
Share Your Experience
Have you seen Dr. Gabriele Jasper?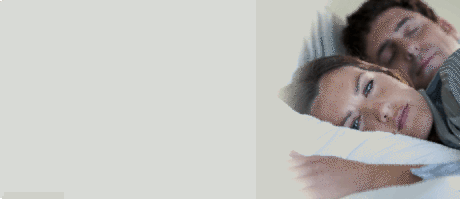 Insomnia
Get the facts about insomnia, including the different types, who gets it, and what causes it.
Quality Rating
Highly Satisfied
33 Ratings with 16 Comments
5.0 Rating
July 19th, 2017
I owe this Doctor my life!
I have read the reviews below and I have got to believe some of these people must have been looking for pain pills. Because Dr. Jasper has put me through all the same injections and since i have been to a lot of Pain Doctors before finding him other doctors don't know what they are doing as regards to injection... Dr. Jasper knows what he's doing and gives them to me with as little discomfort as possible and in many cases none at all. These injections are in many cases mandatory as per your insurance company before they justify the herniation surgery. (Which I had.) But then i was told that when going into it. THAT SURGERY HE DOES GAVE ME BACK MY LIFE. And not just myself but several friends of mine i recommended each successfully HEALED. It's sad that these sites get a lot of jerks who like being jerks.... Because if you are in pain i can tell you there is only one man who i would trust to send my loved ones or friends or anyone i see in pain too. I'm a 43 year old man who had no life before meeting Dr. Jasper. No life with my wife. No life with my son. No life at all. When every other Doctors told me the science wasn't there to help me and i had to get used to a life of pain and suffering, it was Dr. Gabriele Jasper who told me there is hope... on my 4th visit they wheeled me in on a gurney (I couldn't walk for 4 and a half years) and after an hour of surgery and a Band-Aid for God's sake I WALKED out of there for the FIRST TIME IN YEARS. As for the review below where he mentions several doctors claiming he damaged that patients nerve... NO Doctor would ever jeopardize their practice by saying that to anyone let alone several Doctors... I'm sorry but it angers me when people lie about good people. Go to this Doctor he will give you your life back too! i couldn't imagine mine without having found him and as for the waiting room times... I have yet to go to a Pain doctor you didn't have to wait 45min to an hour for the good thing is when you go to Dr. Jasper you are going to get rid of your pain!!!
2.0 Rating
July 4th, 2017
Still in terrible pain!
After many steroid injections he convinced me to Have surgery- it's like I never had it at all Daily excruciating pain! Nurses are rude & Not compassionate at all! Wait time is over 60 Minutes every time! I've had over 10 appointments He does spend time explaining , and seems Knowledgeable- that's how he convinced me & he always says he's the only one that can Fix you!
1.0 Rating
June 3rd, 2017
Single handedly ruined my life
Went to Gabriel with severe back pain. He told me after some tests that I had a herniated disc . Recommended that I get an epidural to see if it eases the pain from the herniation that was causing a pinched nerve. While getting the shot I felt the worst pain of my life . It shot straight from my back to my foot . It was excruciating. I almost passed out twice . After the shot I told him about the pain and he simply brushed it off and said I'd be fine. 6 months later , I'm still in horrible pain. He made me get more epidurals . Convinced me to get herniation surgery. Nothing . Zero relief . Instead , I haven't worked in 6 months. Disability won't give me any more money because he told them I should be fine after 4 weeks . I've now been to three other doctors . None of them have been able to help me . They all can only agree on one thing. Gabriel Jasper damaged my nerve during the epidural . He refuses still to this day to admit this fact. Not only has he brushed it aside , he constantly ignored me while I was seeing him . This , after sitting in his horrible waiting room for legitimately hours every time I visited . This man has ruined my life . I am only 27 years old. I now have no money. All of my life savings have been spent on doctors . I can't stand up or sit down or even sleep with out an amount of pain that is truly so bad it is hard to even describe . I have no hope for a better future . I had my whole life I front of me. And he ruined it . Never . NEVER. Go to Gabriel Jasper . I refuse to even call him a doctor . Go anywhere else . I wish every minute of every day that I had .
5.0 Rating
March 1st, 2016
5.0 Rating
June 1st, 2015
Dr. Gabe is about the best doctor I have ever gone to. He made me feel right at home. His staff is very professional and considerate. Went to six pain doctors before him all in "NY" no one helped me like Dr. Gabe. If you complain about the wait time, relax, good things like good food take time. Dr. Gabe got me back to being me. Thanks Doc.
1.0 Rating
April 6th, 2015
DON'T GIVE CASH
IF you want to lose $5,000 cash money never allow Jasper to touch you. It's amazing that I was told this procedure he did on me would cure my neuropathy, he is the only dr. out of 3 who thought so. Pre op MRI was taken sitting down and my first post op visit at Robert Wood Johnson hospital to see a Real neurosurgeon couldn't even read the disc. He said he NEVER would have used that one to operate and he put a red sticker on it , Then I had post-op MRI read by 2 more neurologists and they say' He didn't do anything that they could see" Today, I live in severe chronic pain with increasing my Lyrica dosage which has added another 10 pounds to the scale. aside from all the pain we had to deal with a 79,000 bill which he submitted to Medicare. The financial officer of Jasper's group has royally screwed us more than once. My husband had an incident before I had my surgery and the woman who handled the problem was so rude and arrogant . I can't believe Jasper keeps her on. O By the way if you need to find his office just look for the convertible parked across a few parking places, the you will see the party bus and then the limo. I guess he has no conscience when it comes to taking cash from seniors so he can maintain his pain free lifestyle. 'beware if Medicare doesn't cover it DON'T DO IT !!!!!!
1.0 Rating
April 19th, 2013
Horrible Billing Practice/Rude Staff
2.3 Rating
August 16th, 2012
Will go elsewhere
Even the cold coffee couldn't bring me back. NOBODY is worth this wait. Nurses acted like I was lucky to only wait 90 minutes. I think the nurses make the decisions and tell the doc what needs to be said and done. Steer clear of this place. Everybody in waiting grumbles about the wait, wondering why they are there. Fish tank is nice though.
2.3 Rating
June 29th, 2012
rude nurses do the work
the nurses do all the exams and evaluations. Then the doc strolls in looks at your xrays, chats with the nurse, then says You need surgery, see you Tuesday. The wait was long nd the nurse rude when asked why he is always running behind. They book appts. before he is even scheduled to be in the building. He did do a good job on fixing my back lowering my pain. But I see nothing special here that you can't get elsewhere without the wait and rudeness. Also out of network insurance only so it can be costly. If I need further treatment I will go elsewhere. Dr. Jasper seems caring enough, but is so self important and therefore insulated by his staff that he is unapproachable. Look around before you commit to this place.
5.0 Rating
April 24th, 2012
NO MORE PAIN!
5.0 Rating
August 22nd, 2011
Nearby Doctors

Dr. Gabriele Jasper is similar to the following 3 Doctors near Brick, NJ.

Dr. Carmen Quinones

Pain Management, Anesthesiology, Sports Medicine, Physical Medicine and Rehabilitation

Brick, NJ 0.89 mi