Rate Now
Share Your Experience
Have you seen Gabriella D'Andrea?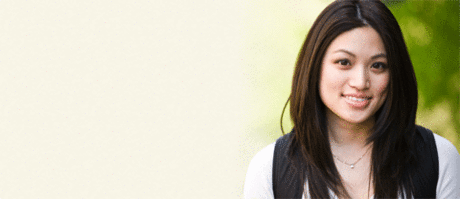 Birth Control
Get the facts about birth control so you can decide which type is right for you.
25 Ratings with 8 Comments
5.0 Rating
March 1st, 2017
She Cares!!
I have been seen her for 6 years now. She has been keeping me alive and hopeful!! I have mestatic breast cancer, triple positive and on and on. When you meet her at first she seems very serious but as you get to know her and viceversa, you will love her. She spends all the time you need and listen carefully to everything you say. She gets to know your family well and will drop a call to see how you doing. She tries everything she can before chemo. I am so glad that I met her and I highly recommend her.
2.3 Rating
January 19th, 2015
5.0 Rating
August 20th, 2014
Patient 10+ years
My experience with Dr. D'Andrea and her nurse Kathleen as well as her secretary are all wonderful and compassionate. They all listen to you like you are the only patient. All calls are answered, call backs come the same day. I would not be alive today if I it wasn't for Dr. D'Andrea. I would recommend my friends and family to this practice if they ever needed it. Then length of time spent waiting is well worth the time spent with you during your visit.
5.0 Rating
February 9th, 2012
I feel grateful to have Dr. d'Andrea as my oncologist
Dr. D'Andrea has been my oncologist for about 3 years. I find her to be both technically skilled and also very compassionate. She always spends a lot of time with me, as does Kathleen, her nurse. I feel like Dr. D'A really understands the challenges of being a mom and going through treatment for breast cancer. I would absolutely recommend her.
2.3 Rating
June 16th, 2011
Ignorance is bliss
We automatically assume that the best cancer hospital in the region would be automatically provide the best possible diagnosis and treatment. In this case, that thought process would be an error. It is difficult for Memorial to admit that they made an error with hiring any specific physician without bringing great criticism about such a possible error. Woe is the patient who sees this doctor. Lucky if you survive her bedside manner. What other experiences do you have to judge the care you receive? Remember, ignorance is bliss.
5.0 Rating
October 20th, 2010
Most Caring and Skilled
Dr. D'Andrea treated my daughter, Laurie, who died in 2005 at the age of 41 from a very virulent and aggressive breast cancer. Dr. D'Andrea and her staff went far beyond being kind and empathetic--we always felt as though Laurie was the most important patient she had had. We often had to wait for a bit to get in to see her but we never resented it because we knew that she was taking a little bit of extra time with some other victum of this despicable disease--someone who, perhaps, needed a little extra attention this visit. She NEVER made us feel as though she was in a rush and always gave us as much time as we needed. I'm sure that that extra time made the next patient have to wait a bit longer but it meant the world to us so how could we resent the fact that she was taking a little extra time with someone else. I have always believed that, were I given the choice of the most skilled doctor, or the doctor with the hest bedside manner, I would choose the latter. The blessing for us was that we got both in Dr. D'Andrea. One of the reviewers, obviously, had a different experience from ours and I suspect that much of her unhappiness has more to do with the disease than it does to Dr. D. If you have the good fortune to have her as your oncologist, you will have been blessed richly.
5.0 Rating
August 17th, 2010
5.0 Rating
March 7th, 2009
I have been seing dr D'andrea now for 6 years. she and her staff are wonderful. their knowledge and careing are far beyond any doctor i have met. their compasion and understanding for you goes far beyond doctor & patient. you are treated as one of their own family members. If not for the traetment i received from dr. d'andrea and her staff i would not be here today!
5.0 Rating
September 11th, 2017
5.0 Rating
February 23rd, 2017
5.0 Rating
October 17th, 2016
1.0 Rating
October 11th, 2016