Rate Now
Share Your Experience
Have you seen Dr. Gae Rodke?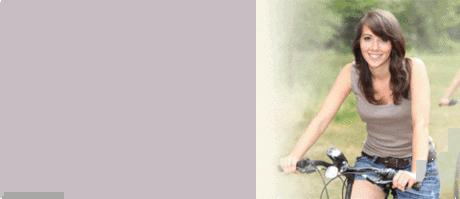 Endometriosis
Get the facts about endometriosis, including symptoms and parts of the body that may be affected.
Quality Rating
Highly Satisfied
32 Ratings with 15 Comments
5.0 Rating
October 13th, 2015
Breech Vaginal Birth
I had planned a home birth. At 35 weeks I found out my baby was frank breech. The next 3 weeks were the longest weeks of my life. We tried acupuncture, chiropractic work, exercises, moxibustion, & an ecv. Nothing worked. At that point many people told me a c-section with a dr. who supports vbacs was my best option. After reading about the farm & researching breech I knew that with the right practitioner, vaginally delivering a breech baby should be very possible. I tried googling every option, but when it came down to it, Dr. Rodke, Dr. Tate in GA, & the Farm i n TN were really the only options. 4 days before I turned 38 weeks I met with Dr. Rodke , she said I was a good candidate for a vaginal birth. My husband & I were faced with a decision, because Dr. Rodke does cost quite a lot of money, we were waiting until after the weekend to decide what to do. 3 days later my water broke. We both decided in an instant at 2 am to see Dr. Rodke. At that point it seemed crazy to willingly get major abdominal surgery when an extremely experienced Dr. thought I could have a vaginal birth. Dr. Rodke met us at the hospital at the start of my labor. She checked in regularly. Her calm confidence and "birth without fear" necklace gave me the confidence to trust her decisions. I knew with her I would only get the interventions that were needed to keep the baby safe. She was in the hospital with us for 18 hours, never rushing my labor, but consistently giving helpful tips. I had to get an epidural to loosen me up, during which she let me lean on her & helped me through contractions. I thank God for Dr.s like Rodke who practice based on convictions, experience, & facts rather than fear and money. I just hope vaginal breech birth becomes more affordable & accessible for women!
5.0 Rating
August 13th, 2014
Absolutely worth the wait and expense
Rodke has been my OBGYN for over a decade. I travel hours to get to her, and then sometimes wait hours to see her. It's always been worth it--she's compassionate, smart, and exceedingly thorough; one of the very few doctors I've met who is good at managing complex cases. She found in 5 minutes the cause of a problem I've had for years (and which most doctors didn't believe was actually a problem). Last year she held my hands through a high-risk, hair-raising twin pregnancy, culminating in the safe (vaginal) delivery of my children. I've been told by several doctors that if I had been in anyone else's hands, I would have ended up with a c-section, or worse, a vaginal birth followed by a c-section, as my son was footling breech. But because Rodke is amazing, she hauled him out feet-first. (To be clear: neither I nor my husband place much value on vaginal birth vs. c-section, and given the circumstances we probably would have asked any other doctor for a c-section. But we trust Rodke *so* much that we felt comfortable leaving it to her judgement.) As an added bonus, my husband--who usually doesn't care much for doctors--loves Rodke. During the many times when it seemed like the pregnancy was heading south, she knew how to be comforting, honest, and clear about what the risks were, what we could do to mitigate them, and what to consider. We feel very lucky that she was in charge, and will do everything within our power to make sure she'll be my OB for all future pregnancies.
5.0 Rating
July 9th, 2014
The most compasionate Ob/gyn in the city.
I wish every woman could have an Ob/gyn like Dr. Rodke. She is one of the most compassionate MD's out there. She supported me when I was at the lowest point of my life and saw me through a high risk pregnancy. I now have beautiful twin girls because of her. One of them shares her middle name, because thank you just wasn't enough.
1.0 Rating
August 7th, 2012
I wont be seeing Dr. Rodke again
Very distracted and blase in my annual exam.Seemed very unconcerned about some major issues I had been having.While she did call with lab results (after I called her office!), she then didn't return a phone call I had regarding detailed questions about diagnosis, prescriptions, etc.I think she is over-stretched. I wont be seeing her again.
5.0 Rating
May 17th, 2012
I have been a patient of Dr. Rodke for the past 25 years. I cannot say enough great things about her. She is SMART, KIND, LISTENS, EXCELLENT bedside manners. She would be a factor I would consider if I had to move. If I moved to the ends of the earth, I would come back to NY to see her for my quarterly/annual visits.
5.0 Rating
March 31st, 2012
consistently great
5.0 Rating
February 8th, 2012
5.0 Rating
September 7th, 2011
Would never see anyone else
I am a long time patient of Dr. Rodke's. She has helped me through more than one difficultly. Most recently, I had a complex medical problem that was not even OB/GYN related, but she was the doctor who helped me most. She has operated on me - and it should be stated what a gifted surgeon she is - and diagnosed me with conditions that other doctors have missed. At this point I am used to her somewhat abrupt staff as well as the potential wait. It is worth it, because she is the best.
5.0 Rating
July 26th, 2011
5.0 Rating
June 10th, 2011
Dr. Rodke rocks!
Went to uppity upper East side doctor who's message was "toughen up" regarding the pain I experienced, a long-time Village doctor who advised me not to wear tights so much (I was a dancer at the time), I'm not sure how many others or how I found Dr. Rodke, who examined me and knew I had a condition that needed and could be treated -- the biopsy confirmed her opinion. left Dr. Rodke for a while because of the "waiting time" and asked if she would take me back after my condition was getting worse under the "care" of the new doctor I found. Dr. Rodke was very gracious, and now I plan around waiting for Dr. Rodke, no matter what it takes she is worth it!! no one else could diagnose me or give me proper care.
5.0 Rating
May 16th, 2011
best gynocologist i ever went to
after seeing 3 separate gynocologists and almost 6 months of suffering and not being properly diagnosed i got the name of Dr. Rodke. she diagnosed me and cured me of a horrendous problem which was serious itching and burning. she is great. i would say if you have an undiagnosed problem she is the one.i love her and she is now my regular doctor.
2.3 Rating
July 26th, 2010