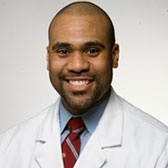 Brought to you by
Patient Reviews
Overall Rating:

Total Ratings

28

Total Reviews

15
Ratings

| | |
| --- | --- |
| 5 stars | |
| 4 stars | |
| 3 stars | |
| 2 stars | |
| 1 star | |

| | |
| --- | --- |
| Ease of Appointment: | |
| Promptness: | |
| Courteous Staff: | |
| Accurate Diagnosis: | |

| | |
| --- | --- |
| Bedside Manner: | |
| Spends Time with Me: | |
| Follows Up After Visit: | |

| | |
| --- | --- |
| Ease of Appointment: | |
| Promptness: | |
| Courteous Staff: | |
| Accurate Diagnosis: | |

| | |
| --- | --- |
| Bedside Manner: | |
| Spends Time with Me: | |
| Follows Up After Visit: | |
Write a Review
by Richard Donovan on
Apr 28th, 2015
Caring wonderful physician.
by Mark Merz on
Mar 17th, 2015
Dr. Gaetan Moise made me feel assured that all would go well with surgery, and surely it did. The staff at Valley medical was prompt and paid attention to my needs as a patient. I couldn't be more pleased with how the mucrodiaecromy on my L5 S1 disc went, I feel great, I can walk again with ease, my pain. Level is now a 1 from an 8, and getting better daily
by L.V. on
Dec 28th, 2014
From the moment I met Dr. Moise I felt at ease. I need to have neck surgery at Valley that required me to wear a collar. He explained it so well and I felt amazing soon after surgery was over. His nurse booked everything from my CT appointment to my MD appointment for me which was a huge help. I would recommend this MD and office to everyone!
by Carla Barros on
Dec 23rd, 2014
Dr.Moise is an awesome neurosurgeon! I was in pain for over a year and Dr. Moise made it go away! I was very nervous about having discs removed from my neck, but dr. Moise and his wonderful staff made me feel very comfortable and confident he was the right doctor for me. His staff is awesome, Lizzette set everything up for me with ease. She is kind, smart and really cares about their patients. So if you need surgery call Dr. Moise, he is the BEST!!!!1
by FRANK JACULLO AND DARLENE MUTCHKO on
Dec 14th, 2014
WE HAD SUCH AN EXCELLENT EXPERIENCE WITH DR GAETAN MOISE. HE WAS THE ULTIMATE PROFESSIONAL. WE HAVE NEVER HAD SUCH A CARING DOCTOR. HIS OFFICE STAFF HAVE CORNERED THE MARKET ON EXCELLENT CUSTOMER SERVICE. THEY SHOULD BE SELECTED TO GO AROUND TO ALL OF THE VALLEY PHYSICIAN OFFICES AND TEACH THE OFFICE STAFF HOW TO TREAT THE CLIENTS. THEY NEVER MADE US FEEL UNCOMFORTABLE ABOUT CALLING. NO MATTER HOW MANY TIMES WE CALLED THEY TOOK THE TIME TO TALK TO US AND MADE US FEEL A SENSE OF SECURITY. THEY EVEN HELPED US TO FIND A CARDIAC DOCTOR TO HELP US GET CARDIAC MEDICAL CLEARANCE. IF THIS OFFICE WAS A RESTAURANT WE WOULD BE EATING DINNER THERE EVERY NIGHT. KEEP UP THE EXCELLENT WORK. YOU ARE THE CONSUMATE PROFESSIONALS.
for years my mom had issues with walking and no one was sure what it was until we saw Dr. Moise and we finally got the correct diagnosis of hydrocephalus or water on the brain. Mom got the shunt and since then her walking has been amazing. The ease of the appointment all the way to surgery was pleasant. The girls in the office are top notch.
by Emily Cannizzaro on
Nov 12th, 2014
I met Dr. Moise in the Valley E.R. I'd been in pain for (literally) years with no relief or resolution. It had to be some wonder of the Universe for connecting me with him because I'd been trying to get the most basic care for years with nothing but fights from the ins. co. and because nothing was done for so long, @ the time of my visit my spinal cord, just under my brain, was swollen. I was numb from the chest down, I had pins and needles in my left arm and hand for approx. a year and couldn't sleep, couldn't walk, couldn't use the bathroom - it was extremely serious. After ordering 2 MRI's I was admitted and, two days later, operated on. That surgery saved my life and, without question, my mobility. I was told that had I waited any longer I could have been paralyzed, or dead. I had a multi level lamenectomy and fusion. That surgery took more than 7 hours, during which, they were kind enough to update my family who was waiting, worried beyond words, about me. I am left with two titanium rods that run through SEVEN levels of my cervical and thoracic vertebrae. I don't know how to explain what it meant to have a surgeon like Dr. Moise. When I'd first seen him in the E.R., after so much pain and no sleep for so long, I was combative, yelling, demanding and without any rest, I was probably making very little sense. He was at ease. Calm, attentive, professional, warm, in charge and answered all of my questions...All that and an excellent Doctor...They're few and far between!! I would recommend Dr. Moise to ANYONE in need of a neurosurgeon - and I have. Thank you Dr. Moise. With Whole Hearted Warmth - Emily C.
by Diana P. on
Sep 19th, 2014
Dr. Moise took the time to explain exactly what was needed and left me with no doubt that it would be successful. His staff, especially Lissette, were exceptionally helpful in getting me in quickly for the surgery, completing the necessary red tape needed for approval, and all was done with a smile always. I'm so grateful to all for going from not being able to stand up straight without severe pain to now walking upright, pain free. I've already recommended him to a friend.
by M.L. Sheehan on
Jul 11th, 2014
Dr. Moise was the only neurosurgeon I consulted when I learned I needed surgery to remove a large meninginoma resting on my optic nerve. He was professional, honest about what to expect, and took a lot of time. out of a Friday evening to explain everything about my upcoming surgery. Two and a half years later after a very successful surgery my advice to you is to look no further...you've found the. best!
by Angela Binikos on
Jun 26th, 2014
I have had the privilege of being a patient of Dr. Gaeton Moise. On March 13, 2014 I had surgery Pedicle screw rod fixation. From the first visit to present I had the sense that this doctor REALLY cared about my whole being and not just the fact that I may need surgery. My surgery went very well as Dr. Moise qualifications are impeccable. I would like to say Thank You for your exceptional understanding, knowledge and at all times your consideration. I've consulted many MDs in my life, and it's rare I've found one as knowledgeable, accommodating, and concerned. Together with the most helpful, friendly and welcoming office staff. Sincerely, Angela Binikos
Dr. Moise is the best! Takes time with us in the consult and every appointment after surgery. He also has a great staff. Good nurse that always calls back. Most importantly! He fixed my back!!
by Frances Mastropietro on
May 12th, 2014
Just love Dr Moise.. Everything you expect from a Dr he posses. courteous,caring and best of all he fixed my problem! NO MORE PAIN! God Bless Dr Moise!
A great surgeon took the time to talk to me about my diagnoses . I will forever thank him for all his services the best !!
by Armida M Koblan on
Mar 11th, 2014
Dr. Moise is very knowledgeable, compassionate, engaging and extremely competent. Gives you all the facts and solutions. I felt comfortable and safe from our first meeting.
Dr. Moise knows what he is talking about! Gifted surgeon!!