Rate Now
Share Your Experience
Have you seen Dr. Gail Mattson-Gates?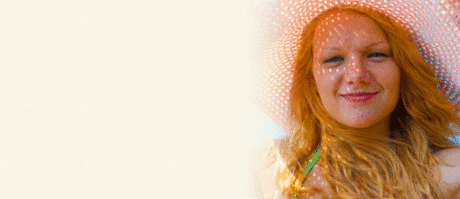 Skin Cancer
Get the facts about skin cancer, including the different types and symptoms.
17 Ratings with 9 Comments
1.0 Rating
July 6th, 2017
Unsympathetic
1.0 Rating
December 9th, 2015
Not a good experience
Like one of the ladies here I too was hesitant to provide a review but after much thought have decided to post it here. I was referred to her as my insurance dictates who can do this surgery and if I wanted it convered she was one I had to go too. This is unfortunate, because while I me all criteria thus she approved me same day I was not happy or at ease with the consult. Basically- I got( and still have) the impression that while she will proved very good medical care, she is totally uninterested in the aesthetic considerations of this procedure. I feel that she is required to do these surgeries if criteria are met, but her attitude seemed to convey that is is 'grunt work" not as important as the 'real" surgery she does for her cancer patients and she has little patience for women needing reductions. She refused to even approximate a cup size, harshly said 'no way" when I asked if a C cup was possible and I feel as though her opinion is 'you are getting this practically for free, it is not my fault you have breasts to big and wide so take this and get over it" . I got a consult with an outside PS and what a difference!!! He explained everything to me, took measurements and showed me pictures ( she does not) and said 'yes you can be a C cup" and explained the pros and cons of going to that size. So concerned was I that I brought my daughter to the Pre-op and she saw nothing but red flags- her observation was that Dr. Mattson-Gates was not motivated to even try to deliver what I might want and she noted that Dr. Mattson-Gates even stated I would be boxy and saggy still- what????? Maybe this is a medical event, but a woman;s breast are a very important part of her image and Dr Mattson-Gates needs to be willing to address this- if she has no desire to address this VERY important part of this surgery -fine her choice. My choice ultimately was to cancel surgery two days before- my anxiety over the outcome ( did not care about shape, scars pain just size) was so high that I could not sleep or think. Hopefully, someone gets or has gotten happy results with her- this was a high gamble I was not willing to tak.
5.0 Rating
September 6th, 2015
Fair, Truthful, Professional
I have not had surgery yet by Gail Mattson-Gates MD as my BMI was too high for her willingness to have me on the OR table that long as well she stated my results on reconstruction surgery would be far better with weight loss. Another surgeon preformed my immediate breat cancer surgery. I found her to be blunt but honest. I appreciated her professional assessment and warnings to me s a patient and my responsibilites to myself in approaching said surgery. I waited about an hour to see her and my entire breat care team in a breast clinic appointment but I was grateful to wait as Kaiser offered me this appointment just days after my diagnosis. It was a lot of information to take in, in one appointment that lasted a few hours but looking back I realize how lucky I was to consult with my surgeon, genetic Dr, plastic xurgeon, radiologist and main oncologist one after the other. I highly recommend ghebreast clinic appointment if you can get it. I look forward to seeing her again for my second consultation. Blessings to all my sisters who travel down this road!
5.0 Rating
March 9th, 2014
Excellent
Very talented,researches new procedures to update her methods. To me that's important not to go to a doctor who's methods are archaic. She's consulted with the biggest names in bc care,equally important. Very concerned for my comfort during procedures even when I was not. Great doctor,spent lots of time trying to find one I could trust. Glad I waited,she is the best imo.
5.0 Rating
July 13th, 2012
WBhen sBee was doing breast reconstruction at WLA
19 years ago I had a mastectomy and TRAM reconstruction. There are not enough words in my vocabulary to adequately express how much I owe Dr. Mattson Gates for her support, knowledge, surgical talent and skill during that time and as well as post operative care. I shall forever be indebted to her and to her team. Thank you Dr. Mattson-Gates wherever you are and whatever you are doing now.
1.0 Rating
June 9th, 2012
Beware if you're not thin
I have given myself over ten weeks to think about this review before posting it so that it would not be posted in the heat of the moment. Here are the highlights: This doctor was, in my opinion, insulting and unprofessional and her head nurse was, also in my opinion, brusque and unfriendly. After being kept waiting for almost an hour on a breast reduction consultation, being argued with over whether my breasts cause me pain (they do), and being argued with over whether I could deal with having small breasts (yes, please!), she made a very rude comment under her breath about my weight that I suspect I was not meant to hear. (Full disclosure: I wear a size 12-14.) She then said she'd perform the reduction provided I did not gain even one pound at any time between then and the time of surgery. Nothing in her overall manner gave me the impression that she had any motivation to give me a good outcome, and if she performed the surgery with the same dismissiveness with which she performed the consultation, I'd be in real trouble. Even though my insurance would have covered this procedure 100% with this doctor, and she agreed to perform the procedure, I am not comfortable allowing her anywhere near me while I'm under anesthesia and unable to speak up for myself. She may be experienced and board-certified but I prefer to pay out of pocket with a surgeon who I can trust, who I can be confident is is motivated to give me a good outcome even though I'm not a size four, who will show me before and after pictures of his or her work, and who will listen to me.
5.0 Rating
March 8th, 2012
Breast Cancer Reconstruction
When I first met her, she seemed a little cold and clinical. I like a warm bed-side manner. She did the reconstruction of my breast, which turned out amazing. She is truly gifted. Turns out she is very warm, funny, opinionated. A true class act. I now look forward to my follow-up visits with her !! Highly recommend this very talented surgeon.
1.0 Rating
August 29th, 2011
Arrogant and Insenstive
Dr. Gail Mattson-Gates practices with Kaiser Medical Center, Irvine, CA,& is the most "arrogant & insensitive" physician I've ever encountered.Having seen her prior to this visit, I was referred back to her regarding cancer.She has no compassion for any individual, as during a recent Interdisciplinary Board meeting, one of her colleagues stated that "you're really mean"for denying "medically necessary" & "reconstructive surgery following cancer". Another patient walked out of their appointment prior to mine after seeing this doctor, exclaiming in the hallway her encounter with Dr. Mattson-Gates' "arrogance". I waited in excess of 3 1/2 hours to be seen. DO NOT, under any circumstance, send your loved ones to this doctor.
5.0 Rating
July 14th, 2010
The Best
Its been over 5 years since I have seen her. I think about her every time its time for my breast exam. She work with me and on me in 1997. She takes a lot of time with you. Making sure you understand the problem and what is the best way to. She draws digrams and take pictures. I love her then and I love now. Which I could talk to you Dr. or see that beautiful smile. I will try to call you at Kaiser. I know you are very busy working with others in need of your help. I Love you.
4.0 Rating
May 10th, 2017
5.0 Rating
October 25th, 2016
3.0 Rating
July 14th, 2015