Rate Now
Share Your Experience
Have you seen Dr. Ganesh Kini?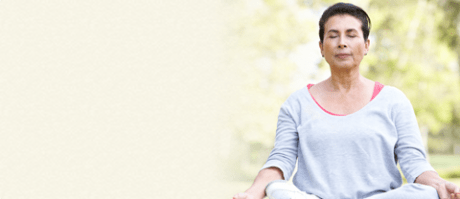 COPD
Get the facts about chronic obstructive pulmonary disease (COPD), including symptoms and complications.
37 Ratings with 14 Comments
1.0 Rating
August 3rd, 2016
Go elsewhere! Rude, dirty, too rushed, no handicap space, RUN AWAY!!
5.0 Rating
February 19th, 2015
highly recomended!
Dr. Kini was great. his staff is awesome. I waited about 10-15 minutes and was taken right back. Do not go here if you want pain medication your waisting your money. i have diabetes and dr. kini was very helpful in helping me get it under control even told me about a class that they do to help you eat better. I have been going to him for about a 2 year now. his staff use to change very frequently when i first started going but the same 2-3 people are still there since i started. hope this helps
5.0 Rating
October 31st, 2014
Great doctor
1.0 Rating
July 30th, 2014
His office staff is the worst. They say they will fax prior authorization forms and they don't. The insurance company calls and they say they are faxing the form and they don't. Dr. Kini asked me how come I wanted to adopt instead of be artificially inseminated. He said it would be so much for like my own if I had it bio. Voice mail says the office is closed from 12 - 1 for lunch. They are actually closed 12 - 2 for lunch and don't answer the phone until about 12:15. Staff is incredibly rude and lies constantly.
5.0 Rating
July 28th, 2014
Dr. Kini is a great doctor, I enjoy seeing him when I have medical issues. Sometimes the wait can be extensive though. I believe this to be because some days he just has too many patients to see. Also, this tends to make some of his staff less courteous than normal. However, when it is your turn to see him he is very courteous, listens to what you have to say and helps you accordingly. You can make an appointment or he always sees walk-ins. I highly recommend Dr. Kini just be prepared mentally when you visit his office in case it is one of those long wait days.
1.0 Rating
June 6th, 2013
patient
Horrible doctor. Do not go to him! He never looks up at you. He does not examine you or touch you. He just writes prescriptions. His staff never gets paperwork correct. They lie about having called in prescriptions to the pharmacy. It was the worst experience I have had with a doctor. He is just a pill pusher. Please let me know how if anyone knows how to get an investigation started on him
5.0 Rating
June 19th, 2012
Dr. Kini is GREAT!!!!
Dr. Kini is a very caring and compassionate doctor. My family has had him as our family doctor for over 24 years. If we have a medical emergency he is always only a phone call away and responds immediately. You can not find any doctors now who go above and beyond like Dr. Kini does. Dr. Kini is truly one of a kind and definitely takes great care of his patients.
1.0 Rating
June 11th, 2012
Rude Staff
1.0 Rating
May 16th, 2012
3.7 Rating
July 15th, 2011
Thankful
I'm thankful for this office. We are middle class and self pay. They are affordable and help by giving prescriptions for a period of months and refill prescriptions with a phone call, so that there isn't an office visit. No, these prescriptions aren't pain meds, they are for anxiety. I am thankful that they are willing to understand people's situations and that they do what they can to help.
1.0 Rating
August 3rd, 2010
To have a Boil Lanced!!!!!!!!!!!!!!!!!!!!!!!!!!!!
I went to have a knott seen about by Dr, Kini. Which he looked at it and said it was called a Boil. He cut the boil without injecting a anesthetic to make it numb! My husband asked Dr, Kini are you going to numb the infected area! And Dr, Kini said no she will have to bite the bullet! So then he took a surgical knife and punchered the affected area and my wife started screaming and crying.And Dr, Kini just gets up and leaves the room. And my husband cleaned me up and took me to Dr Andrews. Because Dr, Kini did not do the proper procedure.