Rate Now
Share Your Experience
Have you seen Dr. Garry Lee?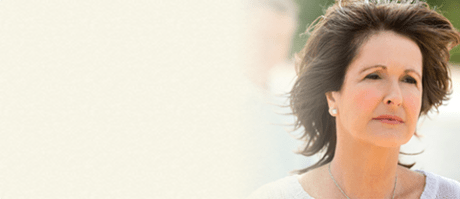 Metastatic Melanoma
The facts about metastatic melanoma, a serious skin cancer, including signs, symptoms & what happens to the body in each stage of cancer.
Quality Rating
Highly Satisfied
83 Ratings with 42 Comments
5.0 Rating
December 29th, 2016
Such a great doctor !
5.0 Rating
March 11th, 2016
5.0 Rating
March 10th, 2016
Excellent Results
5.0 Rating
February 27th, 2016
SUPER SATISFIED WITH MY EXPERIENCE WITH DR LEE & KYBELLA!
I chose Dr Lee because he is considered an expert in the particular procedure I was desiring (Kybella double chin injections) He actually teaches other doctors how to perform this procedure. Having the best perform a procedure is usually a good way to go. I am very happy with my results and the overall level of professionalism I experienced from Dr Lee and his staff. This is the first "beauty" procedure of any time I've ever undertaken and was very pleased that I didn't have to sit in a waiting room with other patients. He has a large office and only seems to schedule people to different areas one at a time which I appreciated. Not that I'm not social I just felt that I'd be the only guy there and didn't want to feel self-conscious. The procedure itself didn't take long, and the discomfort was minimal. Dr Lee has his own particular way of doing this procedure he explained that renders better results. After only 2 months, my life-long double chin is over 50% gone and I can actually see a jaw line for the first time since I was young! I just got my second batch of shots today and that should take care of the remaining fat under my chin within 4-6 weeks. I am 100% pleased with my results and very thankful to Dr Lee and his staff for all they do, hence, I'm taking time to leave this review. GREAT WORK DOC!!!
5.0 Rating
February 14th, 2016
5.0 Rating
December 29th, 2015
Dr. Lee is truly God send!
I was new to the area and needed a cosmetic surgeon who was a perfectionist as I have very high standards. Thank God my sister found Dr. Lee! She was intrigued by him because he does the state of the art cannula for injections and she found it to be a challenge to find a doctor who did that. We both went to him and were blown away by how meticulous he was! He impressed us so much we basically have over the past year had him do so much for us and we never leave disappointed. He has perfected the art of injections and I have experienced several doctors and never have I had a doctor who's hands have been so precise that I have minimal bruising, swelling or down time and the end results are beyond pleasing for me. It is so reassuring to have a doctor who I can entrust my face to and have full confidence that he will deliver and I have no anxiety over mishaps as I have known so many other women to have with other doctors. His staff is always incredibly kind and funny and accomodating. Jennifer at the front desk has been there forever and she is an absolute doll! She always gets me in for an appointment regardless of how last minute urgent I call! And I feel that she's always looking out for me and I genuinely appreciate that. She is truly a Gem and I always look forward to her beautiful face every time I go in there. All of his staff is wonderful and go above and beyond to make me feel elated every time I leave there. I am so grateful to have Dr. Lee and his expertise and sound judgement. He has this remarkable ability to know exactly what I need and at the same time - he is ethical on his judgement. I also have never known a Doctor to spend so much of his precious time on my follow up visits. Those are just as important as the initial appointment and he does such an amazing job at tweaking any areas to perfection. It is very rare to find a Doctor who exceeds my expectations and so for that I will remain a loyal patient of his. Truly a blessing to have!
5.0 Rating
December 20th, 2015
I drive from LA to Las Vegas several times a year just to have work done by Dr. Lee. It is well-worth the trip, as he provides a fabulous alternative to surgery. I have never been bruised or had excessive swelling under my eyes or any other part of my face or forehead. Of course there is a little swelling, but nothing that would keep me from going out in public the same day. It all settles down within a week. The overall office ambiance is relaxing and easy. The staff has always treated me well... and Dr. Lee understands my concerns and how to remedy them. I totally trust Dr. Lee's opinion when it comes to improving my appearance. He's always honest to let me know when I need cosmetic surgery, rather than fillers. That said, overall, I am pretty happy with the way I look simply with fillers and those that know me, can't believe the before and after difference.
5.0 Rating
December 19th, 2015
Great Doctor
5.0 Rating
December 19th, 2015
A MUST Visit Office
5.0 Rating
December 16th, 2015
" SIMPLY THE BEST"
5.0 Rating
December 6th, 2015
PRP For Hair Loss & Juverderm
I first came to Dr. Lee about 5 years ago for Juvederm and Botox. The work he did with the Juverderm on Lines and wrinkles has been nothing short of a miracle for me. My confidence has improved and I look and feel younger. He and his staff are extremely compassionate and patient during every visit I have had with them. I have since gone back to Dr. Lee for PRP treatment to restore my thinning hair and I am extremely happy with the results. After only 4 treatments with the PRP for my hair, I have seen drastic results in hair growth, fullness and overall hair strength. The treatments are about 6 weeks apart so there is a little bit of patience involved, but if you stick with it for the full 4 treatments you will be amazed with the results. This is of course for the PRP Hair treatment, the juverderm and botox are immediate results. I highly recommend Dr. Lee and his staff to anyone who is looking for non surgical cosmetic work. Especially for the PRP of the hair since he is the only one and the best offering this treatment in the Las Vegas area.
5.0 Rating
December 3rd, 2015
Special Thanks
Special thanks to Dr. Lee, he made my wishes come true by taking years off of my face. He was highly recommended to me and after the first procedure I was so happy with the results, I came back for more procedures. Dr. Lee is very gentile and I can honestly say I did not experience any pain. His staff is also very friendly and helpful. I feel Dr. Lee is number ONE in his field and I would not go to anyone else. Thank you again.