Rate Now
Share Your Experience
Have you seen Dr. Gary Leeds?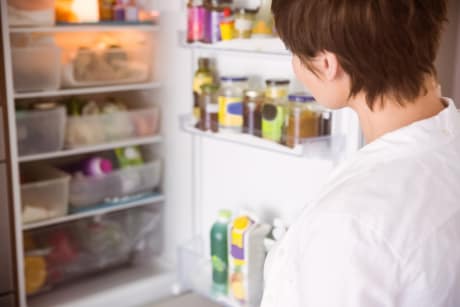 Binge Eating Disorder
Get the facts about binge eating disorder, including symptoms, causes and related conditions.
18 Ratings with 7 Comments
2.3 Rating
March 28th, 2013
I agree re the staff, they are incredibly obnoxious. I've been seeing Dr. Leeds for years and while at times he has been fabulous, it is quite true that he is often rushed and beyond sexist. I will note that when I was younger and more attractive, he spent a lot more time on me, took calls from me, etc. Once I got a bit older, his attitude changed completely.
2.3 Rating
September 17th, 2012
Rude Office Staff
Dr. Leeds is perfectly lovely doctor, but his office staff is so rude and hostile I will never be going to his offices again. It takes days of calling in order to reach anyone who will schedule an appointment. And in my case they booked my appointment for a holiday when Dr. Leeds wasn't even in the office. No one bothered to call or email me to reschedule my appointment. No one apologized when I arrived for my scheduled appointment and the doctor was not there. No one ever offered to help me schedule another appointment.I will be looking for another doctor.
1.0 Rating
March 12th, 2011
Creep/ Worst Doctor
I had an annual check up with this doctor, who had me undress and put on a paper gown. My boyfriend also had his annual check up appointment 1 week later, and was not required to undress. This doctors hands lingered longer in places they shouldn't, and he offered to give me a gynecological exam as well. Against better judgment, I went to Mr Leeds once more with an ear infection. He jammed the examining tool so far into my ear that I left the office with blood coming out of my ear and a far worse pain than I have ever felt. Getting an appointment was easy, and now I know why.
2.3 Rating
January 20th, 2010
VERY poor staff
If you are looking for the WORST most UNCARING service from staff of a practice then this one is for you. Dr Leeds himself is pretty nice - but the staff !!! they don't know anything, don't care and are extremely rude. And this has been my experience over the last 2 years - everytime I've been in, called for appt or had a qn. Sorry Dr. Leeds but enough is enough. My family will look for another practice that values and cares about its patients. I had also referred my employees to you...I will be advising them to change as well.
3.7 Rating
August 20th, 2009
Medical care better the second time around
I used to go to Dr. Leeds many years ago and stopped because I simply couldn't deal with the impossible wait time and the rude front office staff. Recently, I have been encountering the same kind of nonsense at my current physician and thought I'd try Dr. Leeds again after 10 years(!) because the location was convenient. First, I had absolutely no problem getting an appointment for that same week. I've been 3 times and each I've made an appointemnt for that very week. The front office function has been streamlined, the staff is still very, very busy but they are pleasant and efficient. Dr. Leeds is a good, knowledgable and caring doctor. The sloppy fron toffice function was the big drawback and this practice and now that's been taken care of.
1.0 Rating
March 17th, 2009
If you need a through examination, go to another doctor.
1.0 Rating
April 17th, 2008
Misdiagnoses
I've been misdiagnosed by Dr Leeds several times. - He told me a skin condition was simply adult acne, and recommended cream -- I later discovered it was a food allergy. - He suggested the reason I was sick with severe cold-like symptoms was likely acid reflux, and proscribed me Nexium -- an ENT specialist re-diagnosed me with a serious sinus infection (which I'd had for one month!), and gave me strong antibiotics, which fixed me up asap. - I asked Dr Leeds for some specialist recommendations, and he gave me a list of four doctors that he said were all great. One number was wrong, one doctor had never worked in the area I was asking about, one doctor had retired, and one had passed away. Dr Leeds is a nice fellow, but he doesn't seem 100% focused. I strongly agree with the earlier comment about the pretty & young reps for drug companies that seem to lurk in his office hallways.
4.0 Rating
November 24th, 2015
5.0 Rating
August 26th, 2015
5.0 Rating
August 10th, 2015
Nearby Doctors

Dr. Gary Leeds is similar to the following 3 Doctors near New York, NY.