Rate Now
Share Your Experience
Have you seen Dr. Gary Penny?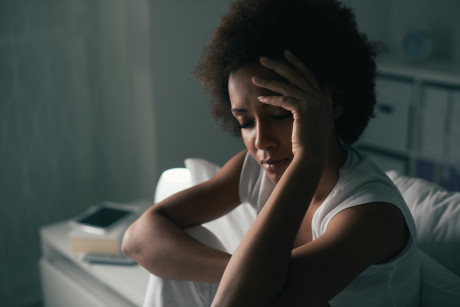 Bipolar Disorder
Get the facts about bipolar disorder, including the different types and symptoms of each.
27 Ratings with 10 Comments
5.0 Rating
June 29th, 2014
3.7 Rating
August 6th, 2013
Dr. Penny was very professional and helped me for several years. I had some difficulty in the last few years finding the "right" medication/dose and had to make frequent visits. I ended up stop being a patient, primarily because there is a office clerk (his girlfriend) which can be very rude and makes you feel downgraded. I got to a point I dreaded calling to make appts. or to visit because I never knew how I was going to be treated by this one staff person.
5.0 Rating
July 31st, 2013
Although I am not 100% depression free at all times, I am better than I've ever been. I attribute my success at dominating the condition to Dr Penny's method of determining empirically (through questions & a chart) exactly what medication I needed to take. Always before, I had been prescribed a serotonin base medication until Dr. Penny was able to determine that my deficiency is dopamine not serotonin. This made the difference!
3.7 Rating
July 5th, 2011
Dr. Penny is a down to earth guy......
I have been with Dr. Penny for almost ten years. I see him for treating my depression/anxiety. If I have not found him when I did I don't think I would be here right now. He is a real person and talks to you like a human being. He can explain meds in lay terms. I feel very confident with him.The only problem is that his office manager/girlfriend is the spawn of satan. She is like a drill seargant. She enjoys giving medical advice and treating patients like they are three year olds. If you can get past her Dr. Penny is a dream.
5.0 Rating
May 19th, 2011
1.0 Rating
April 4th, 2011
5.0 Rating
September 14th, 2010
Intelligent and devoted to his practice and patients
Dr. Penny is not one of those doctors who barely listen to you and just keep pushing different prescriptions at you & tell you to return in 4-6 weeks to see if the meds worked.He is the most knowledgeable doctor I've encountered in psychiatry who obviously spends a great deal of time researching, collaborating with other physicians works to come up with practical, viable and effective med combinations that allow you to live your life instead of endlessly take meds for a series of weeks, only to see it fail--and then be started on another experiment.Dr. Penny does research and is the best at uncovering the newest and best meds--most doctors will merely give you a tried-and-true med, and if it doesn't work, you're on your own.He is also a very caring and personable person--and his staff really care about you as a person and a patient.I highly recommend Dr. Penny to anyone still searching for a thinking doctor.
1.0 Rating
September 8th, 2010
Insisted I stay on Emsam an MAOI inhibitor that sent me into a rapid cycling manic depressive episode for three months. His girlfriend who is his receptionist/office manager intercepted my calls to Dr.Penny. When I could no longer tolerate the damage psychologically and physically, I told them I had to stop the Emsam, they terminated me as a patient. My life will never be the same; he was reckless with my treatment and damaged my life permanently.
1.0 Rating
May 24th, 2010
Would not reccommend
Physician treatment of patients is cold and lacks any real empathy. He may have a broad background in psychopharmacology (drugs for the mentally ill), however he is missing the human factor of caring and understanding which is of extreme importance when dealing with this patient population. He has a Receptionist who feels very comfortable giving medical advice, medication interaction information and other physician only type questions. Sometimes it is impossible to get an answer from the Doctor and you just have to go with with the Receptionist tells you (which she volunteers is not being provided by the doctor, just her own experience). It is very unprofessional not to mention unsafe. In addition, this is not a man who exudes warmth and acceptance. If you are looking for just a quick med check, he may be fine for you, but don't count on him when you're not feeling so well and need help.
5.0 Rating
February 9th, 2009
4.0 Rating
October 26th, 2016
Nearby Doctors

Dr. Gary Penny is similar to the following 3 Doctors near San Antonio, TX.

Dr. Thomas Weiss

Psychiatry, Neurology, Clinical Psychology, Addiction Medicine

San Antonio, TX 0 mi