Rate Now
Share Your Experience
Have you seen Dr. Gary Pitts?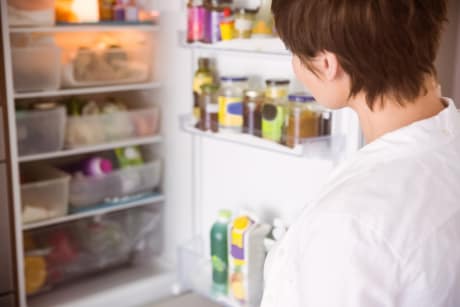 Binge Eating Disorder
Get the facts about binge eating disorder, including symptoms, causes and related conditions.
Quality Rating
Highly Satisfied
57 Ratings with 9 Comments
3.7 Rating
March 5th, 2013
great Dr. but too many patients
I have been a patient of dr Pitts for over 11 yrs. He has always been very caring and concerned about any problams I had. I had some very difficult issues and he hugged me and prayed with me and really took the time. I was disapointed when last year I was dropped by my pain management dr thru no fault of my own and he wouldnt write me my normal prescriptions until I could get into a new dr which took him over a week to refer me to. Then I have heard by three other people he filled in the gap with their meds for a month when the same thing happened to them. Also if you want to see him personally you have to make an appt sometimes a month in advance. If I have a Dr id like to seee them and not an assistant. I think he over extends himself and has too many patients to keep up with. But he does have a very good and caring bedside manner.
2.3 Rating
June 18th, 2012
Was not super impressed.
5.0 Rating
April 1st, 2012
wonderful caring man
He is so very caring and understanding. He has lots of patients but i have seen him for over ten yrs and acts like he personally knows me and really cares about me. I have had a few very personal issues and he has been so understanding and wonderful. Always greets me with a hug and acts like he really cares when he is with you. He takes all the time you need with him even if he is busy. I wouldnt trade him for anything. I feel like I can tell him anything without being judged. Best dr you could ever ask for
3.7 Rating
March 2nd, 2012
Financial/Payments/Office Policy's
Dr.Pitt's is an excellent doctor; very sympathetic; very kind. I'm not at all impressed with his office staff; most of the time NONE of them seem to know what's going on, and now I've found out that he refuses to see me; re-new my perscriptions; or sign my application for Perscription Assistance; this is all because I owe him around $500.00, and can't afford to pay on it at the present time. It makes me very sad that I can't return to Dr. Pitts for my health care needs.......and I certainly don't expect him to work for free.....I'm just really down on my luck right now because of our wonderful economic situation, and I can barely afford milk and bread.....let alone anything else. Obviously I was accepted into the Perscription Assistance program because I fall in to the 'Poverty Catagory'; Yet I still can't go to a doctor, or afford my much needed scripts! If I run out of one of the medications that I'm on.......I go through some very serious, nasty withdrawls that can be life threatening!I'm scared to death....and very sad :(
2.3 Rating
February 14th, 2012
ALPA
He is a great human beign but as far as a real diagnosis on my case!! it was a very dissappointed experience with him!! I was scared half to death and he kept saying it was fine that I didn't have anything!! ended up having a biopsy and other issues he just has a lot of patients that he can't keep up with all of them his office staff is awful!!!
5.0 Rating
January 17th, 2012
M Henderson
5.0 Rating
September 8th, 2011
Great doctor
I was very pleased with my visit with Dr. Pitts. I have never had a physician with such great bedside manner and caring attitude. My visit was over an hour and I left feeling everything was addressed that I had went for. I highly recommend this physician.
5.0 Rating
March 29th, 2011
He goes out of his way to provide good care.
5.0 Rating
February 18th, 2011