Rate Now
Share Your Experience
Have you seen Dr. Gary Prada?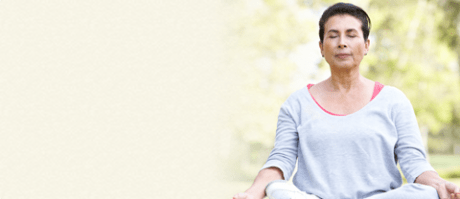 COPD
Get the facts about chronic obstructive pulmonary disease (COPD), including symptoms and complications.
20 Ratings with 10 Comments
5.0 Rating
September 28th, 2015
Highly recommended
5.0 Rating
August 5th, 2015
5.0 Rating
January 14th, 2015
great office
1.0 Rating
April 9th, 2012
Horrible Administrative Staff
1.0 Rating
February 29th, 2012
Horrible
Didn't listen to me, brushed me off when I mentioned an active infection, didn't examine the physical location of the issue, kept insinuating that if I lost more weight the infection wouldn't have happened, said outright that my blood cholesterol must be 'through the roof' (FYI per blood work last month, it's very low thx), and then left suddenly, leaving my CONFIDENTIAL patient information behind. DO NOT RECOMMEND!
1.0 Rating
January 31st, 2012
The WORST doctor I have ever seen
I was with Dr. Prada for years and finally got away from him. He seems arrogant, uncaring, sarcastic and rushed me out within 5-10 minutes tops. I have very serious medical issues and he seemed very uncaring. He would NOT prescribe antibiotics - no matter how sick I was. He said that doctors who prescribed them were creating the "super bug". At least two times I wound up in the emergency room with a diagnosis of acute bronchitis, because I had gone to him several times in a two month period, telling him that I could hardly breathe and was coughing up brown stuff. I finally started to go to Righttime Urgent care whenever I was really sick to get proper treatment. I WOULD NEVER RECOMMEND DR. PRADA TO ANYONE!!!!!!
1.0 Rating
January 27th, 2011
Dr. Prada has poor bedside manner
1.0 Rating
March 23rd, 2010
Not Recommended
Dr. Prada has limited understanding of Lyme disease. He told me that "headaches and neck pain were not common symptoms" this is totally wrong. The most experienced Lyme doctors recommend 3 weeks of doxycycline..he only gave me 2 weeks and then when I got off of it and the severe headache and neckpain came back, he wouldn't give me any more...he had me take a head CT and an MRI which was appropriate, when he found nothing he did another Lyme Test (which will automatically come back positive regardless) but made me wait for the results w/ no abx in the meantime. When I asked him to get back to me with the results a.s.a.p. because I was going overseas for a month and really needed the abx, he neglected to call me with the positive results...they mailed it to me on the day I left the country for the month. His lack of knowledge and follow up caused the Lyme bacteria to set in further causing me to have chronic Lyme disease for 2 years now. Dr. Prada is thorough - doesn't take his eyes off of his computer pad while checking off questions. Months later when I went to see him for an unrelated issue, I told him that I'm seeing a Lyme specialist who practices alternative medicine, and he called that doctor a "Quack". He's an arogant s.o.b.!
3.7 Rating
December 14th, 2009
Making Appointment
When you call to make an appointment you get a machine and your kept on hold for 10-15 minutes. I have called several times, at different times of day and the same thing occurs. I need to see the doctor but gave up because I couldn't make an appointment. I think Dr Prada is an excellant doctor but I'm ready to switch doctors because of this problem
4.0 Rating
September 19th, 2016
3.0 Rating
April 7th, 2016