Rate Now
Share Your Experience
Have you seen Dr. Gary Rull?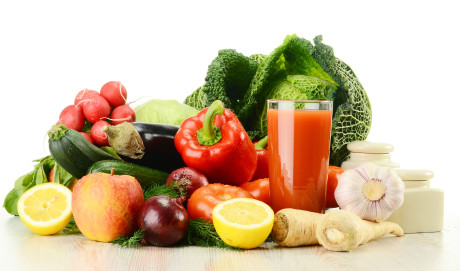 Type 2 Diabetes
Type 2 diabetes is a chronic disease in which your body is unable to maintain a normal blood sugar (glucose) level.
Quality Rating
Highly Satisfied
21 Ratings with 8 Comments
5.0 Rating
November 16th, 2013
parient
Doc. Gary Rull was our family doctor, Do to the insurance problem I had to find another doctor, Doc Gary Rull, we were honored to have him as our physician We felt very blessed, He is very thought Fall and very kind. He WILL BE MISSED, If you are looking for a good doctor he's the best you wont be sorry. THANK YOU OBAMA
5.0 Rating
June 11th, 2013
PRICELESS,,,WE DONT WANT NO OTHER
we are a patient of Doc Gary Rull ,Every time we go it is always the same. we get EXCELLENT treatment. He has patients like a saint. He really cares. Takes time with us my husband and I. GOD BLESS HIM .I wish I knew his mom to tell her that there is a god because we have a angel looking over us,, .(.OH she proberly already knows) .THANKS FOR THIS OPPERTUNATY TO EXPRESS MY FEELING ..
5.0 Rating
July 24th, 2012
REGISTERED NURSE FOR 40 YEARS
Dr. Rull is one of the most caring, compassionate, knowledgeable physicians that I have ever had as a personal physician. If he is running behind schedule, he always comes into the exam room and apologizes for keeping me waiting. He has always taken his time with me and begins by asking me how my family is, my job, what is new in my life. Never once have I felt that he was rushing through the appointment. Dr. Rull makes me feel that he actually is interested in what I have to say and that he cares about my well being. He is a hands on physician. He does not ask me questions while standing in the doorway of the examination room like I have experienced with other doctors. He actually examines me. Anyway, Springfield is lucky to have him. I hope he continues his practice here.
5.0 Rating
October 20th, 2011
Patient
5.0 Rating
December 7th, 2010
5.0 Rating
June 10th, 2010
Exceptional doctor
5.0 Rating
March 7th, 2009
Dr. Rull is a very caring,sensitive physician with excellent diagnostic skills. Waiting time for appointments occurs only because he takes extra time with patients as needed and encourages those he is training to do the same. The residents training with him are exposed to excellent learning tools and ideas.
1.0 Rating
January 21st, 2009
Avoid if possible
Dr. Rull acts as though he as genuine concern and will do his best to help you, but his actions speak much louder than his appearance. When it comes down to it he seems to aim at treating only the more common conditions and does not take the time to consider other possibilities; after seeing him on multiple occasions for a condition he failed to recognize the real diagnosis but the first time I decided to switch to another physician I found the diagnosis that allowed me to receive proper treatment. Had he actually taken the time to listen to my concerns he may have been able to properly diagnose me. Oh, and don't try to 'inconvenience' him in any way as you will see that he is really quite malevolent.
4.0 Rating
December 29th, 2015
5.0 Rating
December 3rd, 2014
1.0 Rating
May 22nd, 2014