Rate Now
Share Your Experience
Have you seen Dr. Gary Weichbrodt?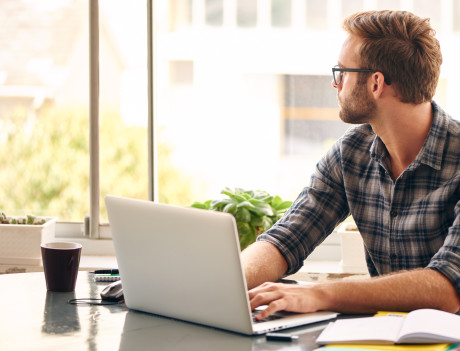 Adult ADHD
Get the facts about attention deficit hyperactivity disorder (ADHD) in adults, including the different types and symptoms of each.
47 Ratings with 17 Comments
5.0 Rating
October 19th, 2016
owner, Good Shepherd Funeral Home, Inc., Rome, GA. 30165 706-346-9161
4.0 Rating
August 30th, 2016
adjusts psych medications for better symptom control
I'm writing this review for myself and another person who uses this same doctor. My own needs have been fairly minor but the other person has a serious psychiatric condition that had been treated by other doctors for several years without much success. Dr. Weichbrodt gradually changed the medication regimen to a completely different mix of meds, with excellent results. That patient has remained stable on Dr. Weichbrodt's prescribed medications for several years. Forewarning: The office appointments frequently get behind schedule, so plan on waiting awhile for your name to be called. Dr. Weichbrodt is sometimes called away to an emergency at Ridgeview, so patients in his office have to wait for him to return. Our opinion is: the wait is worth it, so be patient.
1.0 Rating
December 22nd, 2015
He was unwilling to listen to what I was saying about the inaccuracy of medication that was previously prescribed and the fact that my pharmacy incorrectly filled my medication with half the dosage, and instead of helping me told me I needed to find another doctor. Terrible, and consistent with the feedback from others that have seen him.
5.0 Rating
November 15th, 2015
I will always credit Dr Weichbrodt for making me want to really live again.
1.0 Rating
October 9th, 2013
Winner of the Malpractice Award in Psychaitry 2013
5.0 Rating
February 4th, 2013
Patient
5.0 Rating
June 7th, 2012
Very good doctor
3.7 Rating
August 18th, 2011
good at selecting the right medications and doses
Before my son became Dr Weichbrodt's patient, he was already taking daily medications prescribed by a different doctor, but was not doing well. Dr. Weighbrodt adjusted my son's medications with very good results. I felt that Dr. Weichbrodt prescribed medications based on his experience with other patients and published medical research, NOT sales pitches or free samples from drug company representatives. I trust his judgment on medications. Dr Weichbrodt's office is low-key, homey and comfortable. Sometimes a prior client runs overtime, but usually Dr. Weichbrodt sees my son right on time or very close to it. Drawbacks: (1) Office hours are limited on Thurs and closed on Friday; (2)No email.
1.0 Rating
April 28th, 2011
Run away
This man is a predator and should not be practicing psychiatry, run away from him especially if you are a female!!! He lacks empathy and I wonder if a lot of the things he does and says are ethical, I think they aren't but I have no money to file a law suit against him. I would not recommend him, go and spend your money on a competent ethical doctor if you are serious about your health. He should not be licensed to practice.
1.0 Rating
April 4th, 2011
This Dr. Sucks!
This Dr. sucks! Do not go to him for care!I was assigned this Dr. for inpatient care and attempted to follow-up with him, as instructed. He was cold, uncaring, spent minimal amount of time understanding my needs as a patient, and dropped the ball with my discharge plans. Upon following up with him in the office, he would not refill my medication and informed me that I had to go back to the hospital to complete a program, he never discussed with me. I wasted 2 hours out of my day going to his office only to be told that he could not see me. I would not recommend this Dr to anyone! He sucks!!!!!!!!
1.0 Rating
April 4th, 2011
Dr. Dolittle -literally little
I was assigned this Dr. for a recent inpatient hospital stay. He spent a grand some total of 30 minutes with me the entire 5 days! And the 30 minutes ...