Rate Now
Share Your Experience
Have you seen Dr. Gaurav Bharti?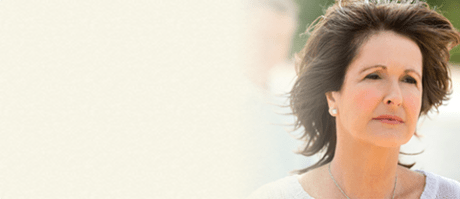 Metastatic Melanoma
The facts about metastatic melanoma, a serious skin cancer, including signs, symptoms & what happens to the body in each stage of cancer.
Quality Rating
Highly Satisfied
44 Ratings with 13 Comments
5.0 Rating
May 9th, 2017
Incredible
5.0 Rating
April 26th, 2017
OUTSTANDING RESULTS
I had abdominal lipo with Dr. BHarti back in October. My experience with Dr Bharti and his staff was exceptional. He thoroughly explained my procedure to me during pre-op, took time to answer all my questions, and made me feel comfortable and assured in his capabilities. Dr. Bharti has given me the stomach I have always wanted, and I am thankful to him for giving me confidence in my appearance. I would highly recommend him to anyone!!
5.0 Rating
February 3rd, 2017
Amazing Breast Augmentation Results!
Dr. Bharti was absolutely amazing! Not only does he have incredible bedside manner, he also is a highly skilled surgeon. He was extremely thorough during my consultation, making sure I knew everything that was going to happen and what exactly all my options were. He also made me feel very comfortable throughout the entire process and always made himself available if I had questions or concerns. I am 100% pleased with my breast augmentation. The results are exactly what I envisioned, if not better. I highly recommend Dr. Bharti for any of your plastic surgery needs!
5.0 Rating
January 19th, 2017
A Doctor, An Artist, and a Great Guy!
My experience with Dr. Bharti could not have been any better. I originally visited him to get some Botox injections (the plastic surgery gateway!). And after a few months, I decided it was time to get my breasts done. I have always been unhappy with my ladies (I'm too old to call them 'girls' now…). I was a serious athlete and always had low body fat growing up. But as I got older, they never really amounted to much. And after years, and I mean YEARS, of contemplation, I decided I was finished waiting. I met with four other doctors beside Dr. Bharti. Dr. Bharti was my third consultation. All of the other doctors were recommended by friends- and I'd seen their work first-hand. I had not seen any of Dr. Bharti's work first-hand. But, he made me feel comfortable, gave me plenty of time, explained the procedure and outcomes more clearly than any of the other doctors. Dr. Bharti's nurse helped me through the implant size search. She was amazing. I would have completely chosen the wrong size if not for her. I wanted round, full breasts. I had small, pointy nubs that completely went away in a sports bra. I spend half my day in a sports bra and all I wanted was to be able to work out and not adjust a chicken cutlet (yes, I wore them working out- I wore them doing everything). We went through the 3D virtual breast augmentation to help me size. But, I'll be honest. It didn't help me much. It was his nurse (Erin, I believe is her name) that was WAY more help. I ended up choosing 450cc Natrelle Inspira Silicone implants. One of my breasts was a bit smaller than the other, so on surgery day there was a chance I'd use 450cc on one and 425cc on another. But, Dr. Bharti was to decide on the table. I also On the day of surgery, Dr. Bharti could not have been a more calming influence. I ended up going in early- which if you read some of the other reviews of other doctors is a miracle. He took photos and marked my body and off I went! There was some issue finding a vein for anesthesia, but I'm habitually dehydrated so I assumed that was on me. I went to sleep and woke up with boobs! I'm not going to sugar coat it. They were HIGH at first. When I say high, I mean my collarbone was keeping them down. I was very concerned. But, I will add that I've never had children, gained much weight or done anything that would have allowed the skin to stretch in my life. So, I should have expected it. But reality is sometimes a bitter pill! I returned to work 4 days after the surgery. I have a relatively active job. So, I will say I was uncomfortable but it was bearable. I was off all my pain medication by the end of the day after surgery. I just used ibuprofen, antibiotics and a stool softener for the next 2 weeks. And then, I was good to go. I resumed light workouts (walking and lower body workouts) about 2 weeks after surgery. And I resumed full workouts one month after- legit workouts (no push ups though- started those about a month later). It was about 3 months before they looked remotely in the right place. And even then, I still felt REALLY tight. But as most patients say- "hate at 6 days, like at 6 weeks, love at 6 months". And boy was that true! I am so happy now. I love how I look. I love how I feel. My confidence is super high. And when I workout, I often tell myself that I'm trying to match the rest of my body to my beautiful breasts! If you are considering Dr. Bharti to do your augmentation, you should stop looking. He's wonderful- compassionate, caring, honest and fun. Because let's be honest, this should be an AMAZING experience- you're doing something wonderful for yourself! Dr. Bharti makes you feel that way. And we should all feel wonderful when we are taking steps to improve ourselves!
5.0 Rating
December 2nd, 2016
Dr. Bharti is a true professional. He took the time to talk me through every aspect of my lip augmentation procedure. His bedside manner and follow up are impeccable.
5.0 Rating
September 26th, 2016
Wonderful Surgery
I have nothing but praise for my surgeon Dr Gaura Bharti. He was so funny and kind which made me feels very comfortable to ask many questions that he listen and answered with care and compassion. It is obvious that he loves what he does and gained my trust immediately. He took the time to evaluate my areas of concerns, explain my options, the procedure, what to expect for recovery, and ensure me I would be comfortable throughout the entire process. The surgery was a mini facelift; my hope was to have firmer skin but to also look natural. Dr Bharti used all his skill and experience and my result is amazing. I took a big leap of faith and had the surgery with out being put to sleep, which is another testimony to the confidence he gave me. He and his team during the 2 hours I was on the table AWAKE were like having your family (who you trust and know love you) doing the surgery. It's been 3 weeks I am overjoyed with my results. Dr Bharti operated like a surgical artist, his vision of my face during our consultation was better than I hoped for. I am a perfect example of an extremely happy patient and blessed to have found Dr Bharti.
5.0 Rating
July 20th, 2016
5.0 Rating
June 30th, 2016
Tummy tuck
5.0 Rating
June 21st, 2016
My experience with Dr.B was great! He explained to me at m consult what to expect and how he would go about performing the procedure. On the day of surgery I was very nervous but he and he's staff made it comfortable. After I was sent home he even called to check up on me. If I had questions, before or after surgery, they were always answered. I'm so happy with my results.
5.0 Rating
October 1st, 2015
I can't say enough good about Dr. Bharti and his staff. From the first moment I called the office I was treated with respect and my concerns were listened to carefully. I was very unhappy with the looks of my tummy and possibly by breast. I went to the consultation and felt comfortable right away. I decided to do the tummy only and never was pushed or encouraged to do more than I desired. Dr. Bharti's honesty and professionalism was exceptional. I must say I have had friends that had this procedure since I did mine at a different office. The care they received was not the level of mine. Dr. Bharti and his staff go the extra mile to make sure your pain is minimal. My scare looks like a scratch, I'm just totally amazed. If you are looking to do something just go talk with him. My results and absolutely amazing!!! Way better than I ever expected!!!!!