Rate Now
Share Your Experience
Have you seen Dr. Gayatri Singh?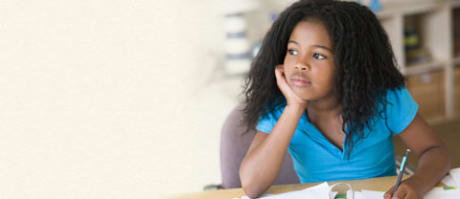 ADHD
Attention Deficit Hyperactivity Disorder (ADHD), including the different types and who gets them.
33 Ratings with 16 Comments
5.0 Rating
August 8th, 2016
5.0 Rating
October 7th, 2015
No complaints here
Dr. Singh has always been very professional with me and very caring. She never rushes me and asks plenty of questions to understand fully how I am doing. I feel very well cared for. I have been seeing her for over 6 months and have no complaints.
5.0 Rating
August 12th, 2015
Trusting, genuine and kind psychiatrist
Dr. Gayatri Singh is easily the best psychiatrist I've seen. I felt able to trust her and she was able to determine the best course of treatment; despite having to try several different medications she kept on track, always monitoring the not only the medication results but the side affects and the cost of the prescriptions. She is a very nice woman, I was lucky to be referred to her.
4.0 Rating
July 22nd, 2015
Dr. SINGH
She has helped me since I am here. I've been seeing her for about 4 yrs. I did have some difficulty when I has severe depression and the meds she gave me didn't work and she told me to see a counsler. It was the counselor who sent me back to her and told me to tell her I had severe seat on in depletion . Otherwise I really don't know who else to go to. I'm doing well now.
5.0 Rating
May 13th, 2015
1.0 Rating
March 2nd, 2014
The first and last time I will ever see her
This lady is just after your money. I was recently released from the hospital and had to find a psych ASAP. She was the only doc not booked for the next three months and there's a reason why! There's only one staff lady and she is extremely pompous. When I gave dr. Singh my paperwork she didn't even look at it before starting questioning. She literally asked me how old I was three times. It was already written on the paper right in front of her! And not once did she try to make eye contact. So apathetic! She was only listening for key words like "sad" and "depressed". We only talked for maybe 20 mins and all she did was tell me to double up on whatever I was taking and come see her in a month. We were going on a vacation the next month and she insisted on scheduling another appointment the day before the flight just to get another copayment out of us! Of course, we cancelled it. Did you know she was previously an ob-gyn! I wouldn't recommend this clown to anyone!
2.3 Rating
April 4th, 2013
See me again in a month. Come back in a month. Come back in a month.
1.0 Rating
June 16th, 2012
Just after your money.
She barely asked any questions nor did she give me any helpful information about my condition. I was literally in her office for about 5 minutes. I had to "see" her a week later. This was 2 minute conversation with the doctor and she still charged me my co-pay. I wasn't able to go into her office a week after that so she told me to just call in. She wanted to charged me a co-pay for this phone call. So ridiculous! She's basically billing me and my insurance for about 2 minutes each visit. She's not interested in helping you. She's just interested in getting as much money out of you!
5.0 Rating
February 3rd, 2012
She saved my life, I love her
5.0 Rating
December 1st, 2011
Love her
I really like Dr. Singh. She gave it to me like it is. She didn't rush me, and fully adressed my concerns. I've seen her now for about 6 months. And as for the other dude and paperwork. I think they maybe fail to realize what goes in to getting their nees met. I have been on disability now for 2 months it is a daunting process, but without her help and her office I would be lost.