Rate Now
Share Your Experience
Have you seen Dr. Geeta Patel?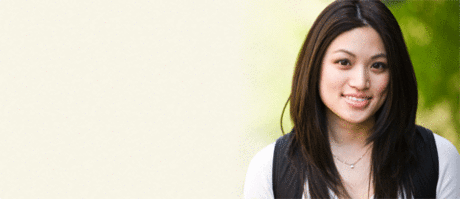 Birth Control
Get the facts about birth control so you can decide which type is right for you.
40 Ratings with 18 Comments
1.0 Rating
November 14th, 2015
DO NOT GO TO THIS DOCTOR
If I could give this "doctor" and her staff of "nurses" (or whatever their title is) fewer than one star I would. I should have trusted my gut instinct when I called to set up my first prenatal visit a couple of weeks ago, and whoever I was on the phone with was immediately rude an rushed with me. She would put me on hold for 5-10 minutes at a time to check what appointment slots were available, then she would tell me one option and want to hang up. I had to stop her twice and say "no, that time does not work, I am available at [insert time I said]." She proceeded to sound annoyed with me and kept putting me on hold to search the depths of Narnia for an appointment that fit my availability (my only requirement was that it be M-W after 1pm, WOW such a wild request!). Anyway, I wanted to switch doctors after I did go to my appointment because Patel was with me all of 30 seconds before throwing out a time frame for my return and bolting. I figured I would just finish up these first sets of lab work and move onto someone else. Sadly, I did not have time to change doctors before I began to miscarry. Without even a shred of sympathy or a furrow of her brow, Patel told me I was miscarrying in the most monotonous, hurried way possible. She asked if it was my first pregnancy, and I said yes. But then she gave me ZERO information about what exactly would happen once the baby and placenta and tissue finally came out. She even told me I could go back to work! But I asked for a note anyway (which she gave me, but only because I asked). I am SO glad I asked for one because two days later I miscarried and it was the most horrifying scene.... I received no preparation at all for that, not even a pamphlet, nothing. The entire conversation took LESS THAN 2 minutes (I recorded it, so I am not exaggerating), and she ran right out of the room without so much as a pat on the back. There weren't even any facial tissues in that godforsaken place. So after that, I walked out into the hallway, which faces the receptionist area. That area is not enclosed, so the receptionists or nurses or whatever were very much in ear shot. My sister was with me, and, since I was too distraught to event think of questions to ask, she managed to get a few more questions in before the doctor completely left the building. She asked what my chances were of another miscarriage, and she told us 50%! That is NOT accurate whatsoever, seeing as there were no complications and I ended up passing the baby naturally 2 days later (I did not even need a D&C). Anyway, at this point I just wanted to leave, so I go to the receptionist to set a follow up appointment for 6 days later, and she looked at me like I was embarrassing myself. HMMMM I wonder why a pregnant woman would be sobbing her eyes out at the OBGYN! Maybe it's because, as they heard since I was 2 feet away when the doctor was talking to us in the hall, I lost my first baby. Show a little sympathy! Maybe not look at me like I should man up. But no. Then she hands me a whole bag of PREGNANCY PAMPHLETS! Excuse me, I just LOST my baby, you inconsiderate twit! Fast forward to 2 days later: I am in excruciating pain (lower abdominal area). I call to ask if that is normal, and the person on the phone says to go to the ER. I say it is no problem, and she sets me up with a follow up for the day after. One would think that, given the emergency circumstances, the appointment I made before would be void, but back on that later. I go to the ER as soon as I can, which is about an hour and a half after I made the call (I had to take my step kids to a sitter, at which point I passed the baby, and that took about 20 minutes). While I am checking in, the doctor's office calls me. Why? To confirm the appointment I JUST MADE WITH THEM FOR THE FOLLOWING DAY. I said, "yes I just made that appointment two hours ago, I am in the ER right now." After all is said and done, I go home. Next day (when my new follow up was scheduled) I received not one but TWO PHONE CALLS about the previous appointment that was now irrelevant. The first call came and I just said to cancel that one since I would be in later that day. Then I get another phone call about the SAME appointment that I JUST CANCELLED. Needless to say, I finally lost it on the person on the phone and said that entire office is incompetent, which, from my experience thus far, they ABSOLUTELY ARE. She has my file in front of her, she knows WHY I am coming in, and she still decided she would get snippy with me. I hung up the phone. This was today, mind you. And now I am desperately trying to find a different doctor because I seriously canNOT go back to that hellhole. Losing my baby was hard enough without these heartless dumbsh*ts treating me like I just have a cold or something. DO NOT GO TO THIS PLACE if you have any regard for your emotional wellbeing and your pregnancy experience.
1.0 Rating
May 27th, 2015
The worst doctor ever
1.0 Rating
May 22nd, 2015
WORSE AND arogate DOCTOR. WORSE EXPERINCE EVER
THIS IS THE WORSE DOCTOR I HAVE EVER SEEN. SO AROGATE , INPATIENT. SHE TREATED ME AS IF AM NOT A FOLLOW HUMAN BEING LIKE HER. SHE DIDN'T EVEN ALLOW ME TO SEAT ,TALK ETC SHE STOOD BY THE DOOR AND WAS OPENING HER STUPID MOUTH VERY WIDE. SHE IS NOT SUPPOSE TO BE A DOCTOR. I WILL NOT ADVICE ANYONE TO GO TO HER, AND IF GOING PREPARE TO CRY LIKE ME AFTER SEEING HER
1.0 Rating
July 19th, 2014
unprofessional
5.0 Rating
March 6th, 2014
i was very pleased
I read all the bad review and i was very confused about visiting her office. When i arrived i was very surprised to see how clean her office was. Its smelled clean and nice and tidy. Staff were very patient and helpful answered all my question to the best of there knowledge The doctor was very helpful made me feel safe and secure I would recommend Dr Patel to anyone she was awesome
1.0 Rating
July 23rd, 2013
never again
I am so frustrated working with this office and the doctor. I will never go back. The exam experience was cold. The wait is very long only to be rushed once you get face time with the doctor (all of 5 minutes or less). The most frustrating part is that I have a claim dispute going with the office for over three months now. No one will call me back after weeks of trying! The receptionist keeps saying that she's "out to lunch." Yeah, you could say that again...
1.0 Rating
June 7th, 2013
I had Dr Patel as my OB for 2 pregnancies now very poor bedside manner. no real explanations and lacking to look into reasons or tests for miscarriages until after many tines I called my insurance got proof of what tests are covered. but hard to deal with when staff isn't willing to help. frustrating. then recommends that you look for a specialist but no specific recommendations are given even though on her profile and door it says fertility specialist.
1.0 Rating
December 4th, 2012
Regardless if you made an appointment you still have to wait
1.0 Rating
November 9th, 2012
Horrible Run
I live in Big Bear and babies are not supposed to be delivered up here. So, I changed Drs. The staff called the day before the appt and asked me to move my time so I did. As I was driving they called and asked me to come in earlier. I explained to them that I live in Big Bear and I could make it by the time they said just not earlier. When I got to the office they said the Dr. has to leave so you need to hurry with your paperwork ok. They already made me feel unwelcome and rushed. I turned in my paperwork and they told me sorry the Dr. left but we can reschedule. I was so upset after asking them the day before if was still going to work for the DR because I did not want to drive an hour and 40 min and not be seen. They assured me that it would be fine. This would have been my first appt with the dr. But I left and Pomona Valley helped me find a new Dr. the same day. The two ladies before me left saying this Dr. is a joke this always happens. Dont go to her you will get horrible service and not see the DR. dont waste your time.
1.0 Rating
February 11th, 2012
Do not recommend
I had many issues with this Dr. The 2 most mentioning are: First she misinterpreted my AFP readings done by the State and diagnosed my baby as having down syndrome even when these tests are only testing risk factors and are not definitive and even after all the final results put me in the no risk category. My second worst experience is that she did my C-Section and sewed my incision crooked, my belly button is off centered and I have excess skin tissue on my left side which had difficulty healing and ended up abscessing due to her bad surgical skills.
1.0 Rating
February 3rd, 2012
seems like patel is not enjoying her job
I don't get the required information that i need.for example I'm almost due and I had to ask for papers to register at hospital. She had no idea I was due for an ultra sound. I had to ask for one. I always feel rushed out of her medical room.I don't get to ask all my questions..once she pretended to hear babys heart beat.she spent like 2 seconds on it. I didn't hear the babies heart beat. That means she didn't either. She has diagnosed me without any tests. Her front desk staff is wonderful.they multi task and seem more aware of my condition if I'm sick or due for an ultra sound.
2.3 Rating
January 6th, 2012
My opinion
I had to change ob in the middle of my preg. because I moved county I have Medical and alot of offices did not accept so I went to Dr. Patel, She is a nice Dr. but dose not spend time on the visit I would wait for about 25 min for my appt and she would see me for 2 min.I felt rush and all my questions are cut short. If I wasent so far along during my preg. I would have changed ob.
Nearby Doctors

Dr. Geeta Patel is similar to the following 3 Doctors near Rancho Cucamonga, CA.