Rate Now
Share Your Experience
Have you seen Dr. Gene Burkett?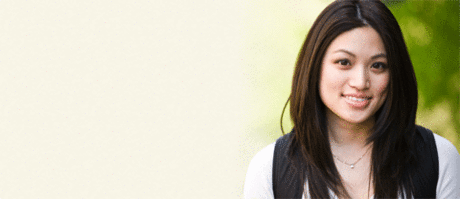 Birth Control
Get the facts about birth control so you can decide which type is right for you.
Quality Rating
Highly Satisfied
26 Ratings with 7 Comments
5.0 Rating
September 3rd, 2016
Best obgyn i ve had and Vbac suporter!!
I never do reviews or anything like that but in this case i thought it could be helpfull to others like me. I have to say first that dr burkett spent like one hour with me my husband my baby girl for our first visit. He took the time to know exactly everything about my last pregnancy and my expectations with the second( curently pregant with baby n2). I m used to have obgyn that only take a minute to say hello and all the talk is done by the asistant , at the end of pregnancy you dont even know your obgyn. Anyway all of this to say that if you are looking for a good obgyn this is a really really a good one. Even more if you re looking for a vbac suporter! I had a c section with my first as she was breech no other compliaction. Dr burkett automaticaly said he wanted me to have a normal pregnancy meaning a vbac , he wouldnt see it any other way. I was so stressed out to not find any good vbac friendly obgyn here in miami but i finally did and i am so happy now i feel i can finaly have a good happy relaxed pregancy! Dr burkett is also really profesionel we can feel he has lots of expreirnce and knows what he does, i trust him which is really important to feel so confortable when pregnant. I will recomand him for sure!
5.0 Rating
December 28th, 2015
Good OB
It takes some waiting time to see doctor Burkett, but at the end is worth it. Being a high risk pregnancy he has made me feel relaxed and calmed, by explaining in detail every step and procedure. He takes his time to listen to my questions and answer them with detail so I can fully understand. These facts makes me feel comfortable since it's my first pregnancy.
1.0 Rating
October 3rd, 2015
Insensitive, extremely long wait times
This physician has lost his sense of compassion through his "45 years" of practice. My cousin is in a current high risk pregnancy after, 1 miscarriage, and 1 still birth at 38 weeks. She is now at 30 weeks in her current pregnancy and has had to endure a minimum of 5 hour wait time for all her scheduled appointments, and no estimated delivery date for her schedules c section. She has also voiced her sometimes tearful concerns and anxieties about being able to carry her child term, only to be told by Doctor Berkett that her cries are irrelevant to his medical decision making and that he will wait for her tears to stop so that he can continue his sentences. She has since moved away (about an hour drive) from his practice and requested a referral to a physician near her home and his office has refused. Leaving a high risk mother high a dry in her 30th week. To Dr. Burkett You should be ashamed, your behavior and bedside manner is dreadful and you may as well retire if you are going to treat your patients this way!
5.0 Rating
September 22nd, 2015
5.0 Rating
August 10th, 2015
A Real Doctor
Dr. Burkett took me in when many other OB refused my care. He sat down and explained the importance of my problem and how he planned to treat my high risk pregnancy. He was the only doctor who did not tell me to terminate my pregnancy. In fact he took the opposite view and today I have a beautiful daughter and I am well. Thanks to Dr. Burkett
5.0 Rating
June 11th, 2012
Very patient and detailed when attending to you. Takes pleasure in ensuring that you leave with a proper undestaning of your problem. This occurs because of his extnesive experience and understnding of your importance
5.0 Rating
December 28th, 2016
5.0 Rating
December 5th, 2016
5.0 Rating
December 5th, 2016
5.0 Rating
December 5th, 2016
5.0 Rating
July 6th, 2016