Rate Now
Share Your Experience
Have you seen Dr. Genevieve Jones?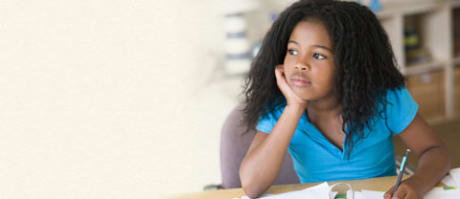 ADHD
Attention Deficit Hyperactivity Disorder (ADHD), including the different types and who gets them.
Quality Rating
Highly Satisfied
37 Ratings with 23 Comments
5.0 Rating
July 18th, 2016
Botox injection for ..
Botox injection for migraines.Wonderful person. Always a good experience with good results.
5.0 Rating
July 12th, 2016
My appointment with ..
My appointment with Dr. Jones was very thorough. I had come in with a list of issues that I have been experiencing over the past months. She did an exam and we discussed her findings and recommendations. I have always received wonderful medical attention from Dr. Jones. She listens, ask questions and follows up. I have always felt that Dr. Jones has gone far beyond expectations. I highly recommend her.
5.0 Rating
May 24th, 2016
I was on the schedul..
I was on the schedule for follow-up of migraines, which were doing better. The medication added at last visit hadn't helped, but after starting a strict 'migraine diet' my husband found in a book, they have been much better. However, the morning before my appointment, I had sudden onset of excruciating back pain (history of herniated disk and surgery before - feels like another one). I needed to see Dr. Jones about the migraines and some visual problems (probably related to the migraines), and didn't want to cancel my appointment. Really, I was assuming that I'd just go see my primary care doctor in a couple of days if it wasn't improving - I didn't expect Dr. Jones to manage the back issue when I wasn't on the schedule for anything even remotely related to that. But she and Kelly were very empathetic. Dr. Jones addressed it quickly, compassionately, and thoroughly. She prescribed a medication that helped a bit, and ordered an MRI. When Kelly brought me my after-visit summary, she kindly suggested that I check with the radiology office just down the hall because she has sometimes seen patients able to get same day appointments there. So, I went, and sure enough, they were able to do my MRI just about half an hour later. I don't know the results of it yet (it was only yesterday afternoon), and so we don't really have a definitive treatment plan because we don't have the necessary info from the MRI yet. (That's why I marked
5.0 Rating
May 6th, 2016
I have peripheral ne..
I have peripheral neuropathy and had questions about this. Dr. Jones gave me lots of information about this. She is very knowledgeable and she helped me to understand that diabetes is the cause of my pain. I still am trying to understand this better and have accepted this. Keeping my sugars down is what I am doing, but still have problems. She gave me some options to try and asked that I call her back in 6 weeks. My experience with her was excellent. I was searching for and hoping for another answer for my pain but now I am working on accepting the answer. I would recommend Dr. Jones to anyone needing her services. She is so friendly, easy to talk to and listens to you.
5.0 Rating
April 22nd, 2016
Dr. Jones listened t..
5.0 Rating
April 12th, 2016
I felt very relaxed ..
5.0 Rating
March 15th, 2016
I went to Dr. Jones ..
I went to Dr. Jones as a referral from my primary care physician because a CT scan of my head showed fluid filled lesions in my brain that needed further evaluation. My symptoms were severe headaches, right sided watering eye and dripping nose during the headaches, nausea, and blurred vision (during an episode.) I was also concerned about short term memory loss. Dr. Jones listened to my concerns, did some tests with pin pricks, asked a lot of questions, and ordered an MRI (appt. in 2 weeks) and blood work. She said it could be a stroke or the result of a traumatic brain injury. We'll know more after the MRI. I have a follow-up appt. scheduled.
5.0 Rating
March 3rd, 2016
We enjoy working wit..
5.0 Rating
February 3rd, 2016
Dr. Jones is excelle..
Dr. Jones is excellent. She is very friendly, knowledgeable in the field, helpful, and understanding. She really listens to your issues and makes sure to address all of them. She doesn't make you feel like just a number, she actually spends the time with you and makes you feel like you have answers when you leave the appointment. I had the pleasure of having her as a doctor when I had my first child and as a result developed neuropathy to my femoral nerve. Herself and good physical therapy with a therapist were able to get my nerve(s) back to working and me back to walking. She is amazing.
5.0 Rating
January 4th, 2016
Understanding Professional
The treatment was a F/U Appt. Medications were discussed and no changes were made. Neurologic Eval was made with no complications. F/U Appt. was scheduled. Dr. Jones is a very understanding professional Specialist in her field. I am confident in her judgement and she always reminds me to call if situations change. Kelly is always very helpful and will often answer any questions with confidence if asked of her.
5.0 Rating
December 3rd, 2015
Very Nice and Understanding
5.0 Rating
August 21st, 2015
Very Thorough