Rate Now
Share Your Experience
Have you seen Dr. Geoffrey Keyes?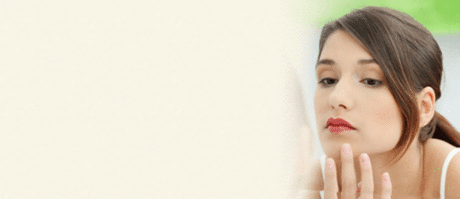 Acne
Get the important facts about acne, including the different types and what causes it.
Quality Rating
Highly Satisfied
24 Ratings with 13 Comments
5.0 Rating
June 30th, 2017
Rhinoplasty
Dr. Geoffrey Keyes was absolutely incredible. He explained everything to me beautifully and gave me his professional opinion, he was 100% professional and was extremely nice and he and his staff were incredibly generous... they were on top of everything! I was a little nervous walking in the doors but he and his staff made me feel 100% comfortable and excited! There was slim to no pain, I am completely 100% satisfied with my nose now, Dr.Keyes went in and corrected my small hump, lifted my tip a little bit so my nose wouldn't droop and so my nostrils were more symmetrical, and he also slinmed my nose down on the sides because I had broad bones. I would 100% do it all over again in a heart beat and I know I keep saying 100% but that is how I feel on this procedure, the doctor, the staff, and the outcome... 100%!!! I would highly recommend going to Dr.Keyes if you want great care, an awesome doctor, great results!!
5.0 Rating
January 18th, 2017
Excellent Plastic Surgeon!
5.0 Rating
August 1st, 2016
Excellent surgeon, excellent results!!
Dr. Keyes, is an honest, brilliant, skilled, and artistic plastic surgeon with exceptional bed-side and chair-side manners like no other. I've been a patient of his for over a year and I've had a rhinoplasty, fillers, and fat transfer. The results of each procedure were sensational. I 100% recommend Dr. Keyes for any procedure you may want to have done.
5.0 Rating
December 16th, 2015
The best doctor I could've gone to! He treated me more like family than anything. He constantly made sure I was comfortable and that we were on the same page. I immediately felt comfortable in his presence and my results are exactly what I asked for. His assistant Kimberly was also very sweet, personable and comforting. She answered all of my questions and made an effort to get to know me. Sweetest staff I have ever met! Thank you Dr. Keyes and Kimberly!
5.0 Rating
August 12th, 2015
Dr. Geoffrey Keyes
5.0 Rating
June 3rd, 2015
From the moment I met Dr. Keyes I knew he was a caring person. His office and staff are the consummate professionals. I went to him because I needed correction on a prior breast augmentation. Not only did he correct the problem, but he exceeded my expectations. I am extremely happy with my outcome and I would recommend Dr. Keyes above all others to anyone who is looking for a plastic surgeon. Thank you Dr. Keyes and staff.
5.0 Rating
May 11th, 2015
He's is so sweet and takes into consideration all that you want.
5.0 Rating
February 4th, 2015
I am very lucky having Dr. Keyes as my breast augmentation surgeon! He truly did an amazing job with my breasts! I'm very happy with the results. I am a perfectionist and was really nervous about this surgery. Dr.Keyes listened to all my requests very carefully and did an excellent job! I made a couple appointments with different surgeons, but after a consultation with him, I did not want to see any other doctors and made my decision. I made a right choice! He is a very knowledgeable professional with a huge experience! On the next day after the surgery, my breasts looked amazing! He made the incisions in the hidden spots under breasts that are not visible. One of the breasts was lower and bigger in size. Dr. Keyes made them look perfectly even! The stuff was very nice, the office and the location of the surgery were very clean and nice too. I can go on and on about my experience, but I just want to say the most important thing – if you choose Dr. Keyes as your surgeon – you will be very HAPPY ! Plus- He gave me a huge discount and met my budget, so I could afford this surgery. I strongly recommend you to have a free consultation with him before you choose your surgeon! I would like to add: it's being 3 weeks after the surgery and swelling is gone, the breast got super natural look and got softer. I can not be happier !!!
5.0 Rating
February 1st, 2015
Ms.
I went to see Dr. Keyes after an unfortunate experience with a plastic surgeon in Encino. From the moment I walked into his office, Norma (Office Manager) made me feel at ease with her gregarious personality. I was super nervous because I was a bit traumatized by the last surgeon who had performed a procedure on me that left me very self conscious. As soon as I finished signing the paperwork, I was escorted into one of the rooms. I had chosen to see Dr. Keyes because of my research regarding the correction I needed. I have to be honest, I was pleasantly surprised to find out that Dr. Keyes DOES NOT charge a consultation fee like the other "Beverly Hills Surgeons" who don't have nearly the amount of experience that he does! I waited about a minute before Dr. Keyes entered the room. Talk about presence! The way this man carries himself is mesmerizing. As soon as he introduced himself to me, I found myself at ease. During my consultation, he was very detailed and clear in his explanation of the recommended procedure and my expected results. You can tell this man is very passionate about what he does. The previous doctor I had seen told me I needed some other procedures and Dr. Keyes was very forthright when he said that I didn't. He has restored my belief that there really are great doctors out there, and Dr. Keyes is one of them. His assistant Kimberly is also a very lovely woman who has always been available when I've had questions. Please give Dr. Keyes a try, I promise you will NOT regret it. I will sum him up in one word; AMAZING!
5.0 Rating
October 16th, 2014
Breast Augmentation
5.0 Rating
September 9th, 2012
5.0 Rating
June 18th, 2011
Great Doctor !!!
Great Doctor !!! He is one of the Top 10 Beverly Hills Plastic Surgeons! Dr. Keyes has years of experience and is DOUBLE BOARD CERTIFIED. Just look at his credentials- pretty impressive! I went to consult Dr. Keyes for my nose (as I had what I call a Pinocchio nose:); also my drooping eyelids, which is hereditary, not due to my age, because Im only 27. Dr. Keyes evaluated my face, took some pics and showed a computerized image of new me! He knew exactly what I need before I even said it! I consulted other plastic surgeons and mentioned an eyebrow lift as a solution to my drooping eyelids. Sure enough, they all agreed I need the procedure and were ready to perform it for me. Dr. Keyes, though, pointed out that my eyebrows are not drooping but my eyelids are, and I dont need such an invasive and TWICE as expensive procedure! His staff is great too. Norma is a sweet girl always polite and smiley. Kimberly, Dr. Keyes primary assistant, is very experienced and caring. She was very helpful in working out a payment plan that works for me. Im a week after surgery now, still recovering and a little swollen, but my gratefulness and appreciation to Dr. Keyes have no limits! I saw people on youtube after a nose job with their raccoon eyes and was terrified to look like them. But Dr. Keyes was so gentle that I almost didnt have any bruising at all and no major pain!!! My nose and my eyes look amazing! Thus, with confidence, I can say Dr. Keyes is a BRILLIANT surgeon!