Rate Now
Share Your Experience
Have you seen Dr. Geoffrey Kwitko?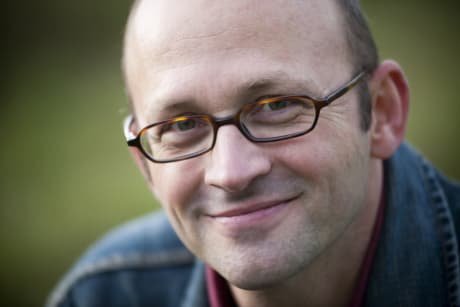 Chronic Dry Eye
Get the facts about chronic dry eye, including the causes, symptoms and doctors who treat this condition.
Quality Rating
Highly Satisfied
140 Ratings with 99 Comments
5.0 Rating
May 16th, 2017
5.0 Rating
February 5th, 2017
Respect and Knowledge
Dr Kwitko did surgery on both my eyes. I had no problems at all and it is obvious that he is extremely talented and experienced with surgeries and therapies. I have great respect for him. If you are thinking about using this doctor I would tell you to not have any doubt and go see him. He is excellent at his job and you will be in good hands.
5.0 Rating
October 17th, 2016
Pleased with Dr. Kwitko
I have been extremely impressed with Dr. Kwitko and staff. He has performed 2 simple procedures from which I have recovered quickly. I like the process of his office and it is quick and to the point. But he does offer time for questions and concerns. I drive 50 miles to see Dr. Kwitko because of his work with patients who have thyroid issues. I am thrilled with Dr. Kwitko and staff.
5.0 Rating
August 17th, 2016
5.0 Rating
January 11th, 2016
5.0 Rating
December 28th, 2015
5.0 Rating
October 26th, 2015
I recently had two eyelid surgeries with Dr. Kwitko and cannot say enough positive things about my experience!! Dr. Kwitko is skilled, efficient, personable, and easy to communicate with. The surgery procedures went on with a hitch and the healing was minimal due to his expert hand. His staff is also very helpful with great personalities. I would recommend Dr. Kwitko as the 1st opthamologist to consider when you have any eye issues.
5.0 Rating
September 20th, 2015
Kudos Dr. Kwitko !
I've been a patient of Dr. Kwitko since 2014. Due to my long history of Grave's Eye Disease, I have consulted several neuro-ophthalmologists over the years. My experience with these physicians has been varied, however, in general, I've no complaints. I consulted Dr. Kwitko because my previous physician of 7 years retired. For me, the idea of becoming established with a "new to me" physician was a bit daunting. After researching Dr. Kwitko's experience, education and accomplishments, I felt that he would be more than capable of managing my eye disease. From my initial contact with the front desk personnel, I felt at ease. Dr. Kwitko presents with a sense of confidence, of which I found to be quite comforting. His experience and meticulous surgical skills are exceptional. He sincerely strives for the absolute best outcome for his patients, both for functionality and aesthetics. Efficient, knowlegable, respectful, polite, empathetic....My description of Dr. Kwitko and his staff members. I would, without hesitation, recommend Dr. Kwitko to my family and friends should they be in need of excellent neuro-ophthalmic care. Kudos Dr. Kwitko !
5.0 Rating
September 15th, 2015
5.0 Rating
June 14th, 2015
beautiful work
5.0 Rating
March 23rd, 2015
Complicated case Awesome Doctor
I have Neurofibromatosis 1 and have had to deal with it most of my life. It affects my right eye lid. I have had several eye lid surgeries to try and help raise the lid to where I can see out of it ( I drive for a living)About 24 yrs ago a local Dr botched the surgery and even though I did not want to see him again, did, and he told me there was nothing he could do for me. I made several calls to doctors between Orlando and Tampa and not one of them had experience with NF. One doctors office in Tampa said I should give Dr Kwitko a try. I told the girls in his office I didn't want to waste my time or the good doctors' if Dr. Kwitko did not know what NF was or had experience with it. They put me on hold, and then came back and said YES, and he would be willing to see me. I was able to get in to see him the very next week. I live 2 hours away, and at the end of the appointment I had a date for surgery. My case is complicated and it has required several surgeries and he treats me as if I am his only patient. I called the office once to ask a question and he answered the phone, what doctor does that? I highly recommend Dr Kwitko and his staff is just awesome.
5.0 Rating
September 16th, 2014
Best Doctor