Rate Now
Share Your Experience
Have you seen Dr. Geoffrey Sher?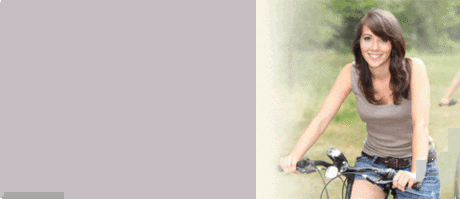 Endometriosis
Get the facts about endometriosis, including symptoms and parts of the body that may be affected.
Quality Rating
Highly Satisfied
62 Ratings with 33 Comments
5.0 Rating
March 9th, 2017
A true BELIEVER!
I could have not found a better team of individuals to go through this journey with. I was initially treated at another facility and was not happy with the results. As soon as I had a consult with Dr. Sher I felt a sense of relief that we were really going to figure this out even if it was still in God's hands. The first time will not always be a success as this process is not always exact and your will not know how your body will respond to the treatment. but do not get discouraged. Once I was at SIRM, it took two fresh cycles and two frozen cycles to get our miracle. And let me tell you she is one beautiful miracle. Her embryo chromosome results had 3 extra chromosomes, but it was divine intervention that didn't let us know the results until after she was born. Had we known before hand we may have terminated the pregnancy. Her chromosome results at 3 mos after birth were perfectly normal. NO extra chromosomes. She did however, come out with blonde hair and blue eyes. All close relatives have dark hair and eyes except one grandpa. She truly is one in a million. The other egg transferred with her was the only normal chromosomal egg that we have ever had in over 20 eggs but was a blighted ovum. That means it would never have developed into a normal fetus. We are now pregnant with baby #2. We started 9 mos post partum. The egg retrieval resulted in OHSS so we could not transfer any eggs. Then on the 2nd frozen transfer we were blessed with one more miracle! Each time we had two eggs transferred. I love the staff and Dr. Sher just never quits working. He never lets you doubt that your miracle will happen. You never know how things will turn out, you just have to have faith, prayer, and BELIEVE!!
5.0 Rating
February 24th, 2017
A doctor who has the patient's best interest in mind
1.0 Rating
November 29th, 2016
5.0 Rating
May 16th, 2016
The best Fertility Clinic on the West Coast
I went to other fertility clinics who could not diagnose me. In five minutes of seeing previous clinic records, Dr Sher was able to tell me what was wrong and what tests to suggest to figure out any other issues we had. I never wait more than 5-10 minutes in their office, although it is usually much less than that. The staff are all super nice and attentive, and know so much about me, always knowing who I am and addressing me so nicely. They could recognize me out of office in a heartbeat. Dr. Sher went so far as to give us his personal cell phone number for any questions we had, and has called me during office hours to answer questions, rather than making me wait. When I suffered from OHSS after the egg retrieval and was on complete bed rest in extreme pain and suffering, he would call my husband several times a day to check up on me, making sure I was well. He treats his patients like his children, and the eggs being transferred and babies being made like grandchildren. He is soft spoken and gentle, but also firm where needed to be and says the truth - he has saved us a lot of money by telling us what we needed to hear, and not what we wanted to hear, and for that, I am grateful.
5.0 Rating
January 14th, 2016
1st Pregnancy 4th IVF
5.0 Rating
October 7th, 2015
We had seen four doctors before Dr Sher and he was the first to give us an accurate diagnosis and determine a treatment option that was effective.
4.0 Rating
September 23rd, 2015
5.0 Rating
September 22nd, 2015
5.0 Rating
August 14th, 2015
5.0 Rating
August 7th, 2015
Best Infertility Doctor out there
5.0 Rating
March 29th, 2015
5.0 Rating
March 28th, 2015