Rate Now
Share Your Experience
Have you seen Dr. George Cravens?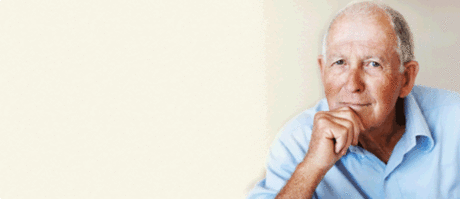 Parkinson's Disease
Get the facts about Parkinson's disease, including symptoms and how the disease progresses over time.
36 Ratings with 11 Comments
1.0 Rating
April 24th, 2017
Run. Do not let him use hand as a weapon
Left my Mom in a vegetable state and could not speak with him
1.0 Rating
March 7th, 2016
Owner of Circle Y Cutting Horse Ranch in Weatherford, Tx.
Again, I was denied seeing Dr. George F.Cravens. This was my second time trying to see him. I told the PA that I would like to talk to him about my situation. I ask if he was there and she said "yea somewhere". I waited quite awhile then she came back in and told me he had left the building. I was referred to him, but I will not refer him. When you have an appointment with a doctor and he doesn't have time for you, I don't have time for him. I don't care how good he's suppose to be. I'm done. Rude and unprofessional.
1.0 Rating
July 10th, 2015
Time for him to retire
I knew I had a Tumor going in and was referred by another Doctor. I took in the results of the MRI and CD it was on and 1st saw the PA and was not impressed at all and then Doctor Cravens came in and said I needed some blood test, a more specifics MRI of the tumor and I needed to see another Doctor as they might have to work together on the treatment or surgery on my head. He said they would set things up with appointments. Then he left. Getting this office to do something takes an act of God. I ended up setting the appointments and had trouble getting the Doctors orders of what the test consisted of. That took days and numerous phone calls. Then since we had an MRI the insurance company needed a pier to pier to have explained to them why a second MRI was needed. That never happened as Dr. Cravens could not take 5 minutes to talk to them. I made the appointment with the Dr. he wanted me to see and was told they needed results of the blood test and MRI so they could know what was going on and to be able to confer with Doctor Cravens. I called Cravens office numerous times to have them send it to the Doctor and was told many times they would. But they never did. The Doctor Cravens referred us to tried many times to reach him and to confer but his calls were never returned. After a month nothing was happening, I still was not able to get the other MRI of my Tumor, I had made many calls then finally heard from Dr Cravens office that instead of an MRI they could use a CT Scan. (He did not want to do that pier to pier.) They would order it. Two weeks later it was still not ordered so I made an appointment with another Neurosurgeon and am so glad I did. They are doing all the things that Dr Cravens office would not do. I think Dr. Cravens has done this so long that he just has no urgency, is bored by it all, and does not care anymore. The new Doctor has seen the size of my tumor and can not believe all I have had to go through as it needs to be taken care of. If you own a business or are a doctor, lawyer or whatever and your name is on the door you are responsible to see that your employees are doing the job right. He may have at one time been a great surgeon, but the way he is today and the way his office is run, he is no longer. I had heard all this from some others but thought it could not be that bad and went to him. Big mistake, it is that bad!
2.3 Rating
September 30th, 2013
Neck Surgery
1.0 Rating
February 23rd, 2013
first visit
I saw dr.craven for the first time the other day and it was the worst appointment that ive ever had. I have seen many drs over the yrs, but not one of them didnt bother to sit and talk with me til i saw dr.craven. Not only was my visit longer than 2hrs, but to top it off dr.craven sent only his pa to see me. I didnt care much for his pa either. She wasnt empathetic to my situation and got frustrated when i voiced my opinion. I wouldnt suggest him to anyone and i plan on going to a different surgeon very soon.
2.3 Rating
October 21st, 2011
I do not question Dr. Gravens surgical skills, but based on my experience with him I rate him very low in regards to patient dedication and communication. He does not clearly explain the details of his diagnosis. When pressed for details he is very evasive leaving you with an unsure opinion of what to expect. He implies that you must just trust him! I did just that, based on the recommendations I had received previously.His surgery on my upper back was much more extreme than he had implied it would be, however after a prolonged period of healing the results were good.Because of the extremity of the surgery I chose a different surgeon when it came time to perform surgery on my lumbar spine. However five years later follow up surgery is now required on my lumbar. At this time I felt I may have erred in not allowing Dr Cravens to do the lumbar surgery and that I needed to get his opinion before proceeding and perhaps allow him to do the follow up surgery. I made an appointment for this purpose and made my intentions clear. My appointment was accepted, however after the necessary paper work and an x-ray was completed, and a long wait, I was advised that Dr. Cravens would not see me and that he does not give second opinions.I felt this response was very arrogant and unprofessional. It is obvious that Dr, Cravens is not dedicated to helping the patient as much as his own personal convenience. I felt that his policy should have been made clear to me when I called to make the appointment.Based on my experience I would not recommend Dr. Cravens unless you are inclined to blindly accept his judgement as I did and are not prepared for unsatisfactory follow up. I believe in being very proactive when it comes to my personal health!
1.0 Rating
March 7th, 2011
2.3 Rating
July 9th, 2010
5.0 Rating
November 24th, 2009
Dr Cravens and the nurse in office is the best experience I hae ever had in any Dr office- I had an emergency surgery and Dr Cravens and his team has been very helpful to me during my trama and very patient with my questions and forgetfulnes- I rate is team well above average and would recommend them to anyone- although I do pray I do not ever have to..
3.7 Rating
August 5th, 2009
Patient
3.0 Rating
August 5th, 2017