Rate Now
Share Your Experience
Have you seen Dr. George Dreszer?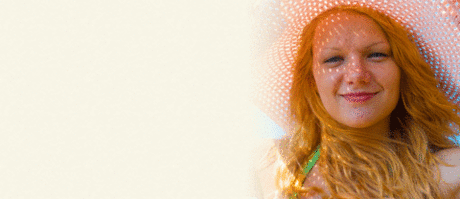 Skin Cancer
Get the facts about skin cancer, including the different types and symptoms.
Quality Rating
Highly Satisfied
51 Ratings with 32 Comments
5.0 Rating
August 4th, 2017
Amazing plastic surgeon !
After being diagnosed with breast cancer in my left breast in 2016, I decided to have a mastectomy and follow with a flap reconstruction. Dr. Dreszer and Dr. Fletcher performed a SIEA micro-surgical flap breast reconstruction, a very specialized procedure that only very few U.S. plastic surgeons are trained to perform. Although the recovery process it was very challenging for me, I am extremely happy with the results and truly grateful to have been referred to them. To achieve symmetry with my right breast, Dr. Dreszer performed the second part of my breast reconstruction this year, including a breast reduction and lift, a fat transfer liposuction, and also an abdominoplasty. Though I'm still in the recovery process, I am so thrilled with the results. I feel so blessed to have such a caring, thorough, and gifted doctor. Dr. Dreszer had gained all my respect and I trust any recommendation given by him. The follow up care and continual appointments reiterates that he genuinely cares about all his patients. He also has an outgoing personality with a great sense of humor, down to earth and humble. After being his patient for over a year, I can say that he is an exceptional surgeon with qualities that are hard to find nowadays. Dr Dreszer, Dr Fletcher, and their entire staff is the most amazing team of medical professionals I have met. I would highly recommend them!!
5.0 Rating
July 10th, 2017
Fantastic Plastic Surgeon !
My son sustained a severe hand injury involving 4 fingers. After spending quite a few hours in the ER, met Dr. Dreszer just prior to his surgery. He was so calming and reassuring that he would do the very best to repair our son's hand injury. As this was the beginning of his recovery, with therapy to follow for a few months and another surgery to conclude repairs to his fingers, Dr. Dreszer has been nothing but a miracle for my son and our family's reassurance to his recovery. He is truly a skilled surgeon, caring person and really is concerned for the wellbeing of his patients. We are also so grateful for the Occupational Therapist that he referred my son to. Dr. Dreszer's office staff is so wonderful and a pleasure to deal with also.
5.0 Rating
September 14th, 2016
SIEA flap Breast reconstruction after mastectomy
Recently I was diagnosed with invasive ductal carcinoma breast cancer. My breast cancer surgeon recommended Dr. Dreszer for consultation. My first impression of Dr. Dreszer was great! I felt comfortable and very impressed with his knowledge, expertise, personable manners, and professionalism. Also, the fact that he speaks fluent Spanish made my visit feel more comfortable and made the process much smoother. Based on my medical history, Dr. Dreszer explained to me the different types of breast reconstruction surgeries and which would be the better one for me. I loved the fact that I didn't feel rushed in my appointment and that he took his time to address all of my concerns and answer all of my questions. He showed compassion at all times, empathized, and understood what I was going through with my breast cancer diagnosis. Dr. Dreszer performed the superficial inferior epigastric artery (SIEA) flap reconstruction. This is a very specialized procedure that only a few U.S. plastic surgeons are trained to perform. The surgery was a success and I am extremely satisfied and grateful for everything he did. He is very passionate about his job and really cares about his patients. I can't thank him enough for the excellent job he did with my breast surgery. Though I know that this is the beginning of my journey with my breast reconstruction, I feel secure and confident knowing that I'm in good hands. Dr. Dreszer is an amazing, talented, caring & compassionate plastic surgeon, but above all else, an excellent human being. I highly recommend him to all my family and friends because to me…You're the best!!
5.0 Rating
September 9th, 2016
World's Youngest Monster Truck Driver
5.0 Rating
June 28th, 2016
EXCELLENT
I highly recommend Dr. Dreszer!!! I recently had Mohs surgery, and required plastic surgery on my face. Dr. Dreszer is the best, he explained everything to me, and took his time to answer all my questions, and concerns. You can tell that he loves his job, and really cares about his patients. I must say that walking into the office was "spa" like and immediatley puts you at ease. His entire staff is wonderful, they make you feel very comfortable. Thank you Dr Dreszer!!!!!!!
5.0 Rating
June 26th, 2016
5.0 Rating
June 25th, 2016
Dr George Dreszer is a professional!
Recently I was diagnosed with a basal cell carcinoma on my nose from all the UV damage I incurred from many days on the beach, water skiing, surfing, and other outdoor activities while growing up in South Florida. I needed MOH's surgery to remove the skin cancer from my nose. Unfortunately, the amount of tissue removed was the size of a quarter. A colleague of mine referred me to George Dreszer, MD for repair of the open area. As a Doctor, I look for certain qualities in my own choice of Doctors. Those qualities are easily matched by Plastic Surgeon, George Dreszer, MD of Vanguard Aesthetic. Dr. Dreszer is thorough, he listened to my needs and desired outcomes, he was kind in his approach and he was empathetic and caring in his delivery. From his educational background, he is well qualified and knowledgeable of his specialty. Moreover, he educated me from the time I was seen, and thereafter in the follow-ups. His new office is tranquil with beautiful décor and easy sounds. The staff was upbeat, pleasant to work with and friendly. Overall, Dr. Dreszer is a professional and I would recommend my patients and family to see him for plastic surgery and repairs after MOH's surgery.
5.0 Rating
June 13th, 2016
Excellent!
After breaking my hand and being referred by Broward General, I got a next day appointment with Dr Dreszer. Almost immediately Dr Dreszer decided that, to prevent further complications, it would be best to have surgery as soon as possible. This was the Friday, and through my insurance case manager surgery was arranged for the following Thursday. As I left Dr Dreszer explained that if I felt any further discomfort or pain in my hand before the surgery I should go to the ER. As it turned out there was an increase and pain and tingling senstation so I went to the ER on Monday morning. The team there examined my hand and put a call out to Dr Dreszer who immediately advised that he would be there and do the surgery that morning! This was memorial day as well! Dr Dreszer's surgery and follow up were faultless and since the surgery where 3 screws were inserted the bone is now stronger than it was before and the hand is well on the way to recovery. His skill, dedication and personable manner are very much appreciated! Thank you Dr Dreszer!
5.0 Rating
December 2nd, 2015
Highly recommended!!!
I had bilateral breast implant replacement about a month ago, The experience was awesome, everything went very smooth. Dr. George Dreszer's knowledge and professionalism makes you feel secure, in good hands. I couldn't have found a better surgeon. The whole team is just awesome and super helpful. Highly recommended!!!
5.0 Rating
November 9th, 2015
Pain Relieved
Helped remove glass stuck in my arm from an accident. Four other doctors were intimidated by how close it was to the nerve in my elbow. Dr Dreszer was able to remove the glass, repair the nerve, and remove scar tissue in about an hour. I'm back in the gym and no longer in pain. He's skilled and he cares; highly recommended.
4.0 Rating
November 7th, 2015
Top notch
5.0 Rating
September 28th, 2015
Phenomenal Plastic Surgeon
Dr. Dreszer performed a rhinoplasty (nose job) on me. I was extremely nervous and had LOTS of questions. He and his staff were so kind and he always calmed my fears and answered every question (some many times!). He was so attentive both before and after surgery. I was well prepared for my surgery and he made sure I was comfortable during my post-surgery experience. The results were fantastic and I am SO happy I picked Dr. Dreszer. He is an expert in plastic surgery and his attention to detail made such a difference.
Nearby Doctors

Dr. George Dreszer is similar to the following 3 Doctors near Warren, PA.