Rate Now
Share Your Experience
Have you seen Dr. G Kelly?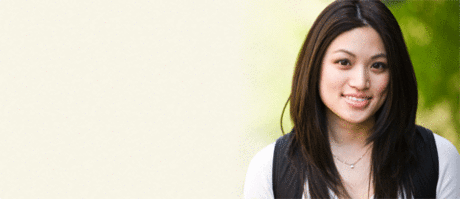 Birth Control
Get the facts about birth control so you can decide which type is right for you.
35 Ratings with 13 Comments
5.0 Rating
June 23rd, 2017
Excellent Doctor
1.0 Rating
June 2nd, 2017
Dreadful doctor
Don't go to this guy. He doesn't care about helping you or the pain you are in. Doesn't bother to order new blood tests (mine were 8 months old and I had been on heavy nsaids). Seems to resent your asking questions. Told me one thing on first visit, then when I went back for second visit told me something else that was 180 from first visit. Find somebody else, this guy is phoning it in, doesn't test you, doesn't touch you.
5.0 Rating
May 7th, 2015
They don't make doctors like this anymore
His staff are all VERY friendly, responsive and go the extra mile. I arrived with multiple and conflicting reports regarding compression fractures in my spine and forewarned him I would "be a problem"; he genially replied it did not scare him and he patiently explained each report, the disparities and put me at ease. Additionally I had a list of about 6 questions which usually scares doctors off. Again he was a saint, answering each to my complete satisfaction and never belittled me as so many do, even when I mentioned things I had read on "the Internet". I cannot say enough positive things about Dr Kelly (correct spelling!) or his staff. Well worth the several weeks to get an appointment. They will handle getting Forteo for my osteoporosis and training me how to do self injections. He gave me complete confidence. Love this man. Wish he could be my primary. Very thorough, even pointing out need for further work up of another symptom that may not be related.
2.0 Rating
April 2nd, 2015
Worst Staff Ever
1.0 Rating
March 27th, 2014
The doctor does not believe fibromyalgia is a condition that is something he believes is real and not a mental condition.
The waiting room was extremely small, only 8 chairs. People were standing in the hallway to be waiting to be seen. He told me that he does not treat fibromyalgia patients pain with medications and thinks it is more a mental condition. He made me feel so bad and made me feel that my condition was fake. I have never in my life been made to feel so much like a faker. I have been on disability for my fibromyalgia for 5 years and diagnosed for 10 to 12 years. He handed me some muscle relaxers and asked if I had a mental condition so that he could send a note to make him aware of my visit. He made me feel like a pill seeker instead of someone who needed management of her condition. Do not go to this doctor if you have fibromyalgia unless you want to be made to feel like a drug seeker.
5.0 Rating
November 8th, 2013
1.0 Rating
July 22nd, 2012
TERRIBLE EXPERIENCE! ALMOST READY TO VOMIT BY TIME I GOT OUT OF THERE!
I WAITED FOUR MONTHS TO SEE THIS DR AND OVER TWO HOURS IN THE WAITING ROOM. BY THE TIME I GOT TO SEE HIM I COULD BARELY SPEAK I WAS IN SO MUCH PAIN. WHEN HE CAME IN EXAM ROOM HE OPENED MY CHART AND I REALIZED THAT ALL MY RECORDS THAT I HAD TO SEND OVER BEFORE I COULD EVEN BE ALLOWED TO SCHEDULE AN APPT, HAD NOT EVEN BEEN REVIEWED. ARE YOU KIDDING ME?? THERE WAS ABOUT AN INCH OF DOCUMENTATION THERE. I BEGAN BY SAYING THAT SOME PRIMARY DOCTORS BEFOREHAND HAD SAID I HAD FIBROMYALGIA BUT..... AT THAT POINT HE SHUT MY CHART AND SAID OH WELL THATS WHAT YOU HAVE THEN. I REPLIED EVEN ON THE HEFTY AMOUNT OF MEDS I AM ON? THATS SEEMS EXCESSIVE FOR FIBRO... WENT TO ANOTHER DR THAT TOOK TIME TO GO OVER ALL IN MY CHART AND IMMEDIATELY STARTED ME ON TREATMENT, LABS, MORE IMAGING.... BECAUSE OF DR KELLY I SUFFERED ANOTHER YEAR OF EXCRUCIATING PAIN AND ILLNESS.... NOT ACCEPTABLE! AND HE DID NOT EVEN ASSESS ME! WHAT IS THE MATTER WITH DRs IN LAS VEGAS? WHY DID I HAVE TO SEE FOUR OF THE SAME TYPE OF DR BEFORE ANYONE LISTENED? BEFORE ANYONE TREATED ME? RIDICULOUS!
5.0 Rating
July 5th, 2012
He changed my life
Dr Kelly changed my life. When I first started going to him, I could barely walk. Now 8 months later I am doing things with my family that I thought I wouldn't be able to do again. He is kind and sympathetic. One of the best doctors I've ever been to! My mom and sister also have RA and I am talking them into going to dr Kelly.
5.0 Rating
May 3rd, 2012
Greatest Dr.!
5.0 Rating
December 21st, 2010
The Dr. Who saved my life!!!
I was Diagnosed with SLE in 1999. No doctor in Las Vegas would take my case they all said my case was TOO COMPlEX! If it wasnt for Dr.Kelly I would still be hospitalized and slowly diying from the lack of care and knowledge! Words cant trully convey how greatful I am for all that he has done and continues to do for me.
2.3 Rating
November 3rd, 2010
Brianna had very poor customer service, when I called inquiring about blood work. She hung up on me and when I called back she told me I had normal results when infact I had abnormal results and told me "Hey if you think you had blood work done, please let us know!". I value Dr. Kelly however his personnel have much to be desired and need either additional customer and professional service training or hire people who can offer this to patients.Thank you.
1.0 Rating
November 2nd, 2009
If you're in pain don't expect Dr. Kelly to help you...
Dr. Kelly is not only ignorant..he's arrogant! I went for a consultation with him as I needed to find a new rheummy because my previous one left his practice and needed to find a rheummy that accepted my insurance. I'm disabled..I've been dealing with fibromyalgia, severe arthritis of my spine, iritis of my eyes and chronic pain for many years. I've always received my treatment and pain management via a Rheummy. Dr. Kelly actually told me "You don't need a Rheumatologist"..."I am not going to prescribe you pain meds"..."You can get treatment for your pain and fibromyalgia from a General Practitioner"...I can't believe this quack is still in business. I wouldn't recommend him to my dog let alone anyone else! It's physically difficult and painful for me to even make it to my doc appointments. A complete waste of my energy, time and money!!