Rate Now
Share Your Experience
Have you seen Dr. George Maxwell?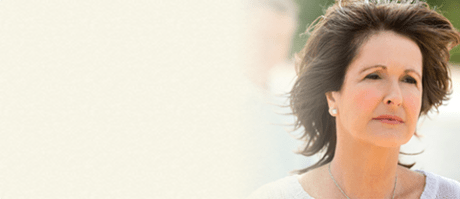 Metastatic Melanoma
The facts about metastatic melanoma, a serious skin cancer, including signs, symptoms & what happens to the body in each stage of cancer.
13 Ratings with 7 Comments
5.0 Rating
June 30th, 2015
Facelift, chin implant
I had work done with Dr. Maxwell about 14 years ago and I am stunned at all the negative comments...I wonder if they are competitors. I loved my facelift, loved everything. I am not well off, and he went out of his way to do extras at no cost to give me beautiful results. I have always had a naturally thin, youthful, beautiful body, and I wanted a face to go with it. I was aging early in my late 40's. I spoke with a model I met in Knoxville who was then in her 60's who had had him do her face 20 years before, and she loved it. So, I chose him out of interviewing 10 both in Knoxville where I live, and in Nashville. Besides doing my facelift and a chin implant, Dr. Maxwell did a chemical peel and fat implants back before there were injectibles like there are now. He didn't charge me for the fat injections or the peel, unless they just were included in the facelift. I looked beautiful, 10 years younger and my face matched my body. The results have lasted all these years and I will have another lift done next year, it'll be 15 years since the last. Great doctor, kind, he does have an ego, but, hey, he's the greatest, so he deserves it! I had procedure Friday morning, got into town Thurs. afternoon, saw him, stayed in the hospital after for 24 hours with drainage tubes behind my ears, then went back to my hotel, where my Dad took care of me until we left on Monday after seeing Dr. Maxwell, then I had several check ups over the next weeks.
1.0 Rating
May 29th, 2015
So disappointed
I have had several procedures done by Dr Maxwell bc I did like the results of my rhinoplasty so I returned to him a few years later for laser on my face along with breast implants & lipo. I liked my breasts, might as well not have bothered going in debt for the lipo but the laser is what made me feel completely not listened to the most. I took a few weeks off work and had special arrangements made to have help for my young children so I could recover - something I knew I wouldn't be able to do again for a very long time. I cried after I got in the car to ride home bc my face looked like it hadn't been touched with a laser at all (& I paid for the very expensive CO2 laser where you should have redness and oozing for awhile BUT beautiful results). For my face to have literally zero redness (& ZERO results, no change) was heartbreaking. All Dr Maxwell said at my post op was that I could come back into his office later & he could do a chemical peel on me! That's it! He didn't offer a penny of the $2,500 I'd paid for the laser back (you can get a chemical peel anywhere for $50 - $100 ) & that time I'd planned to be able to recover was wasted (I could move around and wear clothes to conceal the lipo/breast procedures but HE had advised me I'd need extra time to heal from the laser). My lipo was a joke - looked no different. I did like my breats initially although they ended up hard as rocks a few years later. I don't think that was his fault - just a risk you take with silicon implants. So disappointed - he made me feel very unimportant and not listened to at all. I am now looking for a new surgeon to remove my implants altogether.
1.0 Rating
March 3rd, 2015
G, Patrick Maxwell, MD
1.0 Rating
January 2nd, 2014
Worst Surgeon/Human Being
What an awful, awful person Dr. Maxwell is. He's a very sick man. He conducts himself very arrogantly, he does not have true care for his patients. He's also dishonest. Moreover, his surgical skills are lacking and he is not honest about what he cannot do. He creates damage when before there was none. Stay far, far away from this doctor. Despite any "positive reputation", he only has that because he travels to and speaks at seminars and conferences, but the people who experience him at seminars and conferences DO NOT experience him as a patient. As a former patient, I can tell you honestly, Dr. Maxwell will do you harm, lie about what he has done, and completely drop follow up care.
1.0 Rating
September 12th, 2013
2 Botched Surgeries by Maxwell
Dr. Maxwell is a terrible person and he is a terrible doctor. As surgeons I have gone to see now, in hopes of correcting the damage he has done, have said, "Dr. Maxwell doesn't deserve a good reputation". I first had surgery with him which resulted in sagging, rippling, uneven areolas within 1 year. I required a second surgery with him (at full cost) to repair the visible and palpable damage done by his work in the first surgery. For the second surgery, he basically did everything opposite of what we had discussed, including a fat transfer I specifically did not consent to. He also forgot an element that was on my consent form and forgot that I need areola repair the morning of surgery until I reminded, when he said out loud that he "forgot" even though I had just had a pre-op visit the day before. The outcome less than yr later is not that of a mastopexy but rather Dr. Maxwell gave me symmastia, sagging, wide, painful breasts, jagged areolas, and in need of another surgery. Dr. Maxwell really is disgraceful and he does not follow up at all. Don't go to this man. He will make you sorry.
1.0 Rating
July 21st, 2013
anonymous surgical patient
Dr. Maxwell is a rude, arrogant, and dismissive person. Interacting with him following my surgery, his behavior has bordered on abusive. He did not perform part of the surgery that was on the consent form because "he forgot" and he did something during my surgery which I had repeatedly told him I did not and would not consent to. He did it anyway. He left me deformities which have been confirmed by 2 other plastic surgeons and refused and ignored valid questions I have asked him. Don't trust your precious body to surgeon.
5.0 Rating
May 30th, 2012
Teresa Erjavec
5.0 Rating
November 29th, 2016
5.0 Rating
January 26th, 2016
1.0 Rating
October 23rd, 2014