Rate Now
Share Your Experience
Have you seen Dr. George Milowe?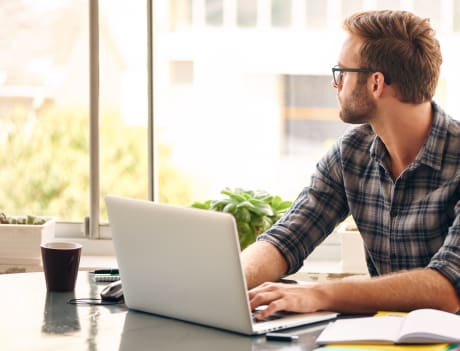 Adult ADHD
Get the facts about attention deficit hyperactivity disorder (ADHD) in adults, including the different types and symptoms of each.
Quality Rating
Highly Satisfied
60 Ratings with 44 Comments
3.0 Rating
March 8th, 2017
Pros and cons
Dr Milowe. Has done more for me in four years than other doctors did in the previous 30. He is a treasure.bur as with all doctors he's not perfect. I would rather have a root canal than deal with his receptionist wife although she can be sympathetic at times. And he only works 15 hours a week which can at times be hard to reach in an emergency. Otherwise great doc!
5.0 Rating
June 19th, 2015
5.0 Rating
March 17th, 2014
very pleased
5.0 Rating
March 6th, 2014
Vitals Review for Dr. Milowe
I value my visits with Dr. Milowe. He is a very calm person and really makes an effort to connect with you on a personal level. He is also knowledgeable in physical health and wellness as well as mental health. He takes the time to discuss lab results and medications and has given me a good understanding of how things work within my body. He shows interest in family and work environments and I believe he is very thorough. This has been a good experience for me. I also enjoy speaking with his secretary and wife, Indira and find her very helpful with scheduling appointments.
5.0 Rating
March 1st, 2014
Doctor/Staff Review
I started seeing Dr. Milowe during a very challenging time in my life. Dr. Milowe treated me with utmost respect and dignity during my visits of the last six years. He has offered excellent suggestions to assist with my well being. He is also very experienced in the field of nutrition which is so important during times of stress. He always gives me enough time to speak with him. I would highly recommend this doctor. I would also like to give high praise to the office manager who is a very caring and professional woman . This is a wonderful practice.
5.0 Rating
February 25th, 2014
patient
Dr. Milowe is a very competent doctor who actually listens to his clients. His empathy is matched by his laid back manner, which makes me very comfortable and able to speak my mind without feeling judged. He also does whatever is in his power to actually help to cope if not resolve difficult issues. I have been a patient of Dr. Milowe's for about six years and he has never failed me. My visits with him are therapeutic and extremely helpful. I can't leave out staff who are also kind and helpful.
5.0 Rating
February 24th, 2014
10 year experience with Dr. George Milowe
Dr. Milowe has been one of my physicians for 10 years. He is an excellent psychiatrist and has an extensive knowledge base to treat me with other means than traditional medicine would dictate. Dr. Milowe looks at the person as a whole and strives to address issues using many disciplines. He listens to the patient very well and is always available in times of need. I would highly recommend him to other patients.
5.0 Rating
February 5th, 2014
Complete Care
Dr. Milowe always takes he time to ask questions and follow up on a Patients complete healt from diet to activity levels. I believe his thoroughness is why he always pinpoints most problems and finds the solution.
5.0 Rating
February 4th, 2014
Thank You Dr. Milowe
5.0 Rating
February 1st, 2014
Review
Dr, Milowe, is kind, understanding, patient and informative. He takes his time, with me on every visit and shows his interest, when listening, to the issues i talk about. He is very helpful, by making suggestions, to me on how to deal with various situations, i may come upon. You feel very comfortable and at ease, with the doctor. He gives you a genuine feeling, that while you are there, he is totally focused on, your well being and guidence, in helping you. I've been seeing, this doctor for over 10 years and appreciate, all the good councilling he has given to me and I highly recommend him, to everyone. Also,his receptionist, is always, very polite, knowledgable and helpful, with any insurance questions or forms , i may not understand or that I may need. When there is a need to reschedule, she can always, find a way, to fit you in, the appointment book. Their both there for you, the patient.
5.0 Rating
January 31st, 2014
Outstanding
5.0 Rating
January 28th, 2014
medication management with compassion
Dr. Milowe is the best psychopharmacologist I have ever had, and I have had quite a few. He is kind and thoughtful, he listens, he is willing to consider new options and alternatives, and he still practices psychotherapy, so even in medication management visits he takes a bit of time to check in with you and how you are feeling. He stood up for me when my insurance company when it denied prior approval for an effective medication i had taken before. Every mental health professional I have mentioned his name to has expressed respect tor him. He is very busy, which is important to remember if you aren't good at managing your appointments and medication supplies. But when I was truly in crisis, he called me when I had not asked him to to find out what was going on. You are unlikely to find a better psychopharmacologist on the north shore . I know he also performs therapy, acupuncture and services but am unable to mm comment on that aspect of his practice.
Nearby Doctors

Dr. George Milowe is similar to the following 3 Doctors near Salem, MA.