Rate Now
Share Your Experience
Have you seen Dr. George Picha?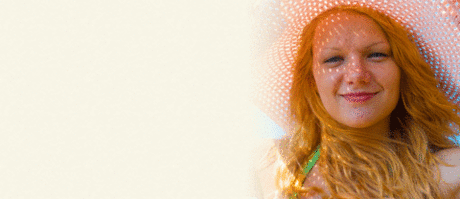 Skin Cancer
Get the facts about skin cancer, including the different types and symptoms.
21 Ratings with 13 Comments
5.0 Rating
September 8th, 2015
5.0 Rating
June 19th, 2015
Excellent results
5.0 Rating
June 10th, 2015
Plastic surgery
1.0 Rating
May 1st, 2014
Avoid this "surgeon"
Ruined my face. Had a scar on my lip that he was supposed to make less noticeable. Basically didn't touch the scar and butchered both sides of my mouth instead resulting in lines and drooping jowels that you see on women 20 to 30 years older than me. Should have sued him at the time and I am not the suing kind. The procedure was never explained to me and was horrified when it was over. Do not have this man perform any type of surgical procedure on you.
1.0 Rating
September 17th, 2013
HORRIBLE DOCTOR - SHOULD HAVE HIS LICENSE TAKEN AWAY
1.0 Rating
August 10th, 2012
Do NOT waste your time, money or energy to go here!!!
The operatory was not clean. There was hair all over the cloth chair cover. When I told the assistant all she did was remove the cover and throw it on the counter. The face mirror was filthy. They did not wash their hands or wear gloves. I was given supposedly 50 units of botox and 2 weeks later I look and feel the same. They did not give any post op ice packs or instructions. The front desk woman/assistant/photographer did not do a very good job of wiping off the purple marker that the doctor drew all around my eyes. Front desk receptionist was not professional & very rude. I also did not get an itemized invoice statement when I paid my bill. Very secretive about how many units of botox they give out. It was a waste of my time and especially my money.
1.0 Rating
May 9th, 2012
Not skilled on rhinoplasty
Not impressed with his work. very dismissive on the problems afterwards. would never use him again.
1.0 Rating
March 8th, 2012
Don't even waste your consultation fee
5.0 Rating
September 25th, 2011
Great results so far.
He is just like most surgeons a little dry in personality, but very professional. He's a perfectionist. He's up front about the risks and gives you a straight answer. I had a tummy tuck, lipo and breast aug. I knew when I met him he would take good care of me. I made sure to tell him what my expectations where and he exceeded them. I did a lot of research on physicians and several consults. I would pick him again.
1.0 Rating
September 23rd, 2011
Bad, Bad, Bad
This doctor ruined my life! I am stuck with a bad boob job until I can save up enough cash to get another one! I have a "double bubble" and this doctor said it was my fault! I went to this doctor 3 months post op and told him I felt like something was wrong....i could feel the implant....9 months later it was worse and I went back and he explained the situation and quoted me $3500 for one side! Both were wrong so it would cost $7000 to fix. I paid $7000 just a year ago. He was very rude and insisted that I knew the risks and he was not responsible for this. I would like everyone to know he is a crook. My breasts will never be the same because of him and I can't look at them in the mirror without wanting to cry!!!!!
1.0 Rating
May 18th, 2011
Not happy
Was duped into paying a consult fee to get an outrageous quote on getting work done. I waited in the empty reception room for 20 minutes listening to the HVAC system clanking. During the 5 minute consult the Dr. answered a text message. When I went to pay the receptionist the consult fee, I gave her my credit card and asked for the restroom key - she had the nerve to ask me to leave my keys as if I was going to walk out!? I ended up getting the procedure down by another Dr. for seriously one third the price - the other Dr. was much more knowledgeable and professional. Never again with this guy!
5.0 Rating
November 9th, 2010
Excellent care and results
I have used Dr. Picha for a tummy tuck and lipo in numerous areas of my body. He was outstanding and the results were/are great. Great treatment throughout the entire process. I am now going back after 10 years for face rejuvenation-probably to include face laser, neck light and eyes. Girlfriends from Los Angeles and Palm Beach came to Dr. Picha instead of going to surgeons where they lived. Also great experience for both of them. Their procedures included face lifts, facial laser, thigh lift, breast implants, lipo. Highly reccommend this doctor.....I did have consults with three other doctors prior to choosing this doctor.
Nearby Doctors

Dr. George Picha is similar to the following 3 Doctors near Independence, OH.