Rate Now
Share Your Experience
Have you seen Dr. George Popp?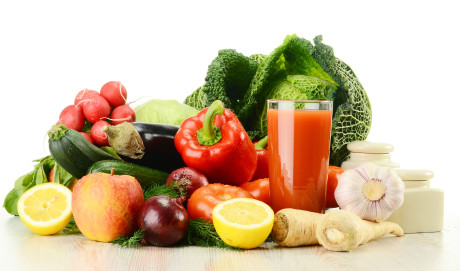 Type 2 Diabetes
Type 2 diabetes is a chronic disease in which your body is unable to maintain a normal blood sugar (glucose) level.
Quality Rating
Highly Satisfied
30 Ratings with 14 Comments
4.0 Rating
August 4th, 2015
Dump the Box Out!
Dr. Popp is great, listens, spends appropriate amount of time with you. He makes you feel comfortable with his wit and general bedside manner. He offers all the help he can and knows when you need a specialist. While doctor Popp is wonderful the office staff needs to be turned upside down and shaken out. I have only had one cordial interaction during all my visits. She was an older lady, who checked me out. All the other women are extremely rude, and caused me more than necessary phone calls and whatnot because they do not listen. The office staff is very pushy, bossy and have hung up on me. Doc in the box turn it upside down and rid the rudeness please!
2.3 Rating
December 27th, 2013
Impressed to not impressed very quickly
Dr. Popp was very personable and made me feel totally comfortable. He took the time to listen to all my symptoms and did not rush me in the slightest. He did a CBC and tested me for a virus. I was very happy with him until my initial blood work came back normal (The Dr himself followed up very promptly with the results). He wanted to take a "wait and see" approach even though I had been having symptoms for months. I asked if we could run more tests like the autoimmune blood work and he said "I could run a million tests but that's not what you have". When I insisted I was given a referral to a Rhuematologist without any additional blood work being ran. The next week I went to my ENT for a checkup and told him my symptoms of ongoing joint and muscle pain. He was shocked that I was not tested for autoimmune markers. So my ENT ran the blood work and sure enough I was positive for RH factor. I guess I would have expected my internist to run those tests instead of an ear nose and throat doctor. I felt like he brushed my symptoms off and didn't want to put any additional effort into finding out where my pain was coming from. He would probably make a great primary care physician for colds and what not but I would not recommend him for anything that may involve follow up testing and diagnostic ability.
5.0 Rating
August 22nd, 2011
Dr. Popp has been treating my family since my oldest was born (10.5 years ago). He is knowledgable, professional, and caring. My kids adore him, he makes them laugh and is very patient. Dr. Popp is very good about drawing them out, making them comfortable, and answering my questions. I've never felt rushed by him. I highly recommend him.
5.0 Rating
August 4th, 2011
patient for 10 years
I am disappointed to see Dr. Popp moving across town -- but I highly recommend him! He likes to think "outside the box" (very dry humor), but that is exactly what makes him a great doctor -- he will look beyond what many physicians see as "obvious" to what is accurate. A good example of Dr Popp's approach: Instead of blowing off a lump on my neck as a "lymph node that will go down on its own" he ordered a test because he knew I had a family history of lymphatic cancer. My test was benign, but I didn't have to wait for weeks to know that. In other words, he treated the "worry" part of me, as well as the physical part of me.
5.0 Rating
July 29th, 2011
I still believe he is a good doctor
1.0 Rating
July 7th, 2011
I used to think that he was an excellent physician. However recently he walked away from his practice without any notice to his patients what so ever. What kind of professional doesn't care about his patients that have counted on him for year?!?!
5.0 Rating
June 20th, 2011
Excellent Doctor
He has been my family physician since 2004. I had been seeing other doctors & was getting blown off as a hypochondriac. Dr. Popp listened to my heart & was able to hear what five others hadn't~ I was 34 & in congestive heart failure (diagnosed by cardiologist). He sent me to a cardiologist (that he called & told them I was coming) & I was diagnosed with an ASD. After my surgery, my cardiologists told me I probably wouldn't have made it 3 months if we hadn't discovered the ASD. Popp has seen me through the births of my 2 children & their issues as well. He has a pretty dry sense of humor & likes to tease, which I happen to love, because at least I know that I can say anything to this man. Every once & while I get a little crazy & worried about my health or the health of one of my family members & he never blows it off. He always is thorough & investigates or orders the appropriate tests...If there were more like him out there, we all would be much better off.
1.0 Rating
June 1st, 2011
I don't recommend Dr. Popp!I
I've been seeing him about three years and I thought that he was a great family doctor. But recently, I had a serious side effects by one of medication that he prescribed. I had to call the office and the reply was he doesn't want to get involved. This doctor only want to care of healthy patients and if you get sick of something because of him, he doesn't want to get involve what so ever.
5.0 Rating
October 2nd, 2010
5.0 Rating
July 6th, 2010
5.0 Rating
May 24th, 2010
Awesome Doctor!!
Nearby Doctors

Dr. George Popp is similar to the following 3 Doctors near Rochester Hills, MI.

Dr. Phillip Kraft

Interventional Cardiology, Cardiology, Cardiovascular Disease, Internal Medicine

Rochester, MI 0 mi