Rate Now
Share Your Experience
Have you seen Dr. George Silis?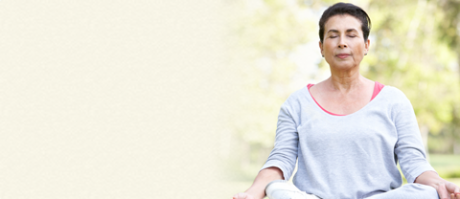 COPD
Get the facts about chronic obstructive pulmonary disease (COPD), including symptoms and complications.
Quality Rating
Highly Satisfied
42 Ratings with 15 Comments
4.0 Rating
October 11th, 2016
5.0 Rating
September 18th, 2016
5.0 Rating
December 10th, 2015
Fantastic Doc!
Dr. George Silis, is an exceptional family physician. I've been a patient for about 5 years and he has accurately diagnosed and treated several conditions. He is empathetic, takes time to listen and has superior "bedside" manner. Of the dozen or so M.D.'s I've had over the past 30 years, Dr. Silis is the best I've seen.
5.0 Rating
November 30th, 2015
1.0 Rating
August 4th, 2015
Horrible experience
Horrible experiences are to be had at this office. Lack of courtesy, care, or interest in the patients situation and condition is remarkable. I now have a new "low standard" to measure other frustrating experiences against. The staff was obstructive, rude, and refused to listen to a basic request. When finally in front of the doctor, the ambivalence continued. He had no interest in finding out what the problem was. This is evidently a referral practice -- no medical care available here, but they're happy to send you elsewhere. Thought it might be a fluke at the first experience, but when I was silly enough to give a second chance the poor service and attitude continued. There will be no third try.
2.0 Rating
March 15th, 2015
Pass this dr
5.0 Rating
July 23rd, 2014
Dr. George Silist
Dr. George Silis is an excellent diagnostician. He doesn't rush his patients and spends enough time with them to answer their questions and if you have a medical emergency, he'll make sure that you get to see him.
5.0 Rating
March 12th, 2013
I am a patient of Doctor George Silis. He is a wonderful doctor, patient, thoughtful, very helpful, he does not rush you, he has a good bed side manner. I can get an appointment within a day or the same day. He is the kind of doctor we should all have. My husband also goes to him and likes and respects him. I feel blessed to have a doctor in my neighborhood so close that I really like. Thank you doctor George.
5.0 Rating
October 18th, 2012
3.7 Rating
September 26th, 2012
Going to this doctor is a nightmare. Dr Silis is a good doctor, but have 9 assistants for 2 doctors. This staff is just laughlin and not paying attention to patients.Keep you waiting. Treat You unrespectfully, without any courtesy; they are lazy sending reports to another doctors. All this convert a 30 minutes appointment into a on and a half hour of nightmare
5.0 Rating
February 16th, 2012
Dr. George is soft-spoken and possibly shy, but he is an excellent diagnostician and listens nonjudgementally to his patients. He also explains his rationale for his treatment plan, instead of expecting his patients to just say, "Yes, sir." He and his brother, Manny, are caring physicians in the old-fashioned way, and the office staff, although occaisionally overwhelmed, are friendly and helpful.
2.3 Rating
February 22nd, 2011
Years of going to this doctor
After many years of going to this doctor he's just ok. I went recently b/c I was extremely ill, throwing up, fever, etc. and wanted to see if I could walk in. Well they immediately shooed me away and said I need an appointment, they did attempt to work anything out with me and after so many years you would think they'd act a little more caring to someone in desperate need. I also have a few medical conditions which is why I would rather not start over at Urgent care but I see ultimately they don't really care. Or can't even "act" like it. So i'm not going to see him anymore i'd rather start over.