Rate Now
Share Your Experience
Have you seen Dr. George Speace?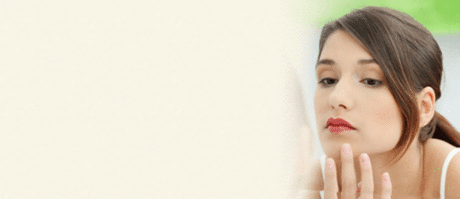 Acne
Get the important facts about acne, including the different types and what causes it.
Quality Rating
Highly Satisfied
37 Ratings with 11 Comments
1.0 Rating
June 28th, 2017
Terrible job on my breast reduction surgery
This doctor is an arrogant man. He did a horrible job on my surgery, and when I questioned him why it looked so bad, he told me he could cut off excess fat from the side of my body where some of my breast is now, in his office, I thought I was going to cry. He is a horrible man as well as a horrible doctor.
1.0 Rating
June 28th, 2017
Bad Experience
This doctor did a terrible job on breast reduction. He would tell me to buy a particular bra, then he would say he never told me to buy that bra??? I regret going to him. When I told him I had fat on the side of my body from my breast where it shouldn't be, he told my he could cut it off in his office. I think he is just terrible.
5.0 Rating
April 26th, 2015
So Far Very Happy
5.0 Rating
January 6th, 2015
Lip augmentation with Juvederm
I had a wonderful experience and outcome. Everyone I encountered, from the woman at the front desk, the nurse that assisted, and Dr. Speace; everyone was kind, professional, and knowledgeable. They talked me through each step, and always let me know what they were doing/were about to do. I trust Dr. Speace, and will continue to see him for the maintenance of my lip injections.
5.0 Rating
November 4th, 2014
Mini tuck
Dr. Space and his staff were fantastic. I had a Mini Tummy tuck done in the office. I was a bit worried about pain. The procedure went great I slept thru the whole thing. Little memory of if . Was well worth a weekend being uncomfortable , but not in pain. Best outcome ever. Looks fantastic ! Great job.
2.3 Rating
June 18th, 2014
RUDE Older Blond Female Assistant
I never wanted to get out of a doctor's office like I did that day. The older bleach blond person that assists him is miserable, unprofessional, and rude for absolutely no reason because I was very polite and let the doctor do all of the talking. I went in for a $75 consult for laser acne scar removal-which I know now is a waste of time and money- please do the research before spending thousands on a procedure that doesn't work; I wish I had. The doctor was ok, nice enough but seemed more concerned with my money than with me. But even if I wanted to go through with the procedure the blond assistant turned me completely off to ever going back. The receptionist was friendly and polite. Unfortunately for them it was not enough to make me reconsider.
5.0 Rating
September 28th, 2012
Had my breast implants since 2010 & still love them!!!
I had silicone under the muscle. Dr. Speace listened to what I wanted and explained all my options. He even helped me pick out my size, so I was proportioned.The staff is courteous and helpful, too. Dr. Speace also called me in the evening after my surgery to see how I was.I have had my implants for awhile and still love them!! No scars either!I will return as needed for more work, as I age.
1.0 Rating
May 31st, 2012
Arrogant not a doctor just money maker
Medicine has turned into a businessfor George Speace, MDthe fact that he is a MD makes him arrogantNo humility on his side. No compassion or humane feelings.
1.0 Rating
March 10th, 2012
My experience with Speace, MD was horrible.I went twice and never again. He is OK as a doctor but he is not a human being. He has no diplomacy, tact, no bedside manners. It seems he only studied medicine for the money as a business and not for the health and care of his patients. Now, that Cosmetic surgery is a status and not an illness to cure, he believes he is above everyone as if he were a deity.His staff the same way. I waited more than an hour, my time is as precious as anyone else. After my experience with him, I did some research and just found out, unfortunately after I saw him, that someone did laser and her hair is gone but she has scars left instead.
5.0 Rating
January 25th, 2012
Great Plastic Surgeon - Love my breast implants!!!!
The staff is wonderful, kind & professional. Dr. Speace is also all of those things and really knows his stuff!My breast implants came out perfect - correct size (that I wanted), shape, bedside manor, no scars afterwards (I had silicone under the muscle).Called my home that evening to make sure I was feeling good.Will go back to Dr. Speace again in the future, as needed.
1.0 Rating
June 22nd, 2011
Waste of time...
I went to the doctor because I have a cyst on my wrist, which I was told by 2 doctors needed to be surgically removed. I made an appointment with Dr. Speace because he was recommended by two family members. However, I guess knowing my family was not a good thing, because I waited 2.5 HOURS to see him. He discussed no diagnosis of what the thing on my wrist was or how to get rid of it. He only gave me a shot of steroids, which he said would work. I asked "What if it doesn't, " and he countered with "It will. Give it a week." Well, my hand & wrist are still swollen & painful. And I still have a cyst.
4.0 Rating
April 14th, 2017
Nearby Doctors

Dr. George Speace is similar to the following 3 Doctors near Wilkes Barre, PA.