Rate Now
Share Your Experience
Have you seen Dr. George White?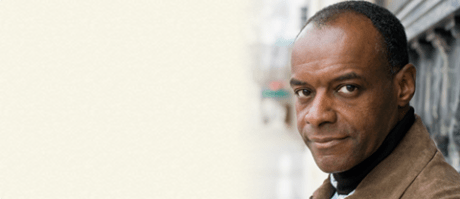 Colonoscopy
Get the facts about colonoscopy, including how and why it's done and doctors who perform the procedure.
Quality Rating
Highly Satisfied
77 Ratings with 21 Comments
5.0 Rating
August 9th, 2016
2.0 Rating
March 14th, 2016
Do not go to this doctor
5.0 Rating
November 9th, 2015
5.0 Rating
September 18th, 2015
5.0 Rating
February 28th, 2015
Dr. White did a complete shoulder replacement on my Husband's shoulder. Dr. White did an excellent job and my Husband, even though going through physical therapy, is pain free in that shoulder. It's good to know that we have one of the best hand/shoulder Surgeon's in the Country right here in our area. We feel lucky to have found Dr. White and that we are patients of his.
5.0 Rating
May 26th, 2014
Best Hand Surgeon in the US
I had visited Dr. White for over a decade over minor issues related to arthritis in the hands and shoulder. But six months ago, I needed to have a CMC suspension surgery in my left hand. The surgery was quick, recovery--well--it was recovery. But Dr. White, plus the Physical Therapy specialists, did an amazing job. I'm back to typing. Working with my hands, etc. I'm just glad he was around to take care of fixing my hand. He'll probably get to work on the right hand in a few months.
5.0 Rating
May 2nd, 2014
Best In His Field!
I've seen Dr. White numerous times since 2010. He has treated my arthritis and tendinitis in my hands and fingers for 5 years. He ordered an MRI of my left shoulder and showed me what was wrong and his operation was highly successful. Two years later, he replaced a joint in one of my arthritic fingers...I'm doing fine now! Just this year Dr. White performed surgery on my right shoulder for 3 different problems. I'm in week 7 post op and being faithful with physical therapy. Dr. White is not always "touchy-feely." He's just great at diagnosing and solving his patients' problems. If you want better bedside manner, give him a hug and watch him light up! :-)
5.0 Rating
February 24th, 2014
retired
I saw Dr. GM White for a shoulder, neck and elbow pain. He ordcered 2 MRI for the neck and shoulder. The results showed severe arthritis, and a torn rotary cuff. . He said lets be conservative and first try injections. We did and I so far have not needed surgery. as he exxplained surgery may be needed in the future but for now I feel great.
5.0 Rating
January 7th, 2014
NO AMPUTATING!
I love Dr White. My dad is 88 yrs old. He was having a lot of pain in his fingers. I took him to SEVEN specialists, yes SEVEN until I found Dr White. All of the other specialists told me my dad had to have 3 fingers amputated to relieve the pain. Dr White said lets try other methods before we do that. My dad was cured in about a month WITHOUT amputating!!! I LOVE HIM!!!! Professional and Caring!
5.0 Rating
January 3rd, 2014
Best Hand Doctor in Orlando
I was dumbfounded by the negative reviews I read here for Dr. White. Makes me wonder if they saw the same doctor I did. I had been treated by another hand doctor with no positive results before the physical therapist recommend that I see Dr. White. What a difference a really good doctor makes! Dr. White is without doubt the finest hand surgeon in the Orlando area.
1.0 Rating
November 22nd, 2013
Business owner aswell as an employee
I thought he was great at first, He really pulled the shades over my eyes. He is great at welding bones together but can't stop the pain if its beyond normal healing time. He gives up very easy or he just won't hear anything about how your truly feeling, He pretends to listen in my opinion. I'm in a great deal of pain, can't use my hand very well after he talked me into a full wrist fusion. I tried pills, didn't help, just made me feel high and unable to run a normal life, I have a couple of businesses to run and a job to do, I can't do it strung out on pills. I have requested a shot into the area of pain and he ignores my calls and requests. Stay away from this doctor. No sense following up with this guy. you are going to suffer. I do see there have been some lucky ones out there or should I say us unlucky ones?
2.3 Rating
March 11th, 2012
Will Not Recommend this Doctor.