Rate Now
Share Your Experience
Have you seen Dr. Gerald Dove?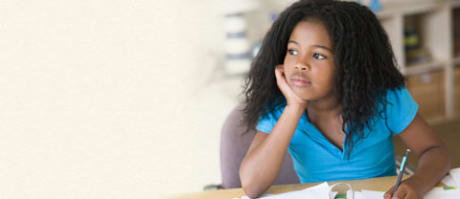 ADHD
Attention Deficit Hyperactivity Disorder (ADHD), including the different types and who gets them.
21 Ratings with 13 Comments
1.0 Rating
August 18th, 2016
Jerk
He found a brain tumor looking for reasons why I have shakes, according to him aren't related and more likely anxiety,after one test last year he said "your fine" as he literally ran out of the room. My normal dr. Wanted me to see him for a recommendation of an anxiety drug or something else to help after Lexapro made my anxiety worse,he gave no information and told me to see a psychiatrist. This after I told him I was seeing a psychologist for anxiety already. I know someone who has seen this guy also and said he had a crappy attitude so they never went back to him. I understand a doctor can be busy and we can all just become numbers but I truly believe this "Richard"doesn't care.
1.0 Rating
January 12th, 2016
We arrived for our appointment 2 minutes early according to my daughters cell phone, their clock said 3 minutes late. When we filled out the paperwork and completed it within 5 minutes, the doctor refused to see us saying that we had arrived late. The clinic documented the arrival time as 3:33 for a 3:30 appointment. If you are going to cancel appointments for that discrepancy in time, you should not be a physician. My daughter has suffered with headaches and really needed to get in to see a neurologist. I am appalled that Dr. Dove would refuse to see a patient under those circumstances. Apparently his time is far more valuable than the needs of patients. I would not schedule an appointment with this doctor if this is how he cares for his patient. Extremely disappointed!!!!
5.0 Rating
November 9th, 2015
EXCELLENT DOCTOR!
5.0 Rating
October 16th, 2015
5.0 Rating
June 3rd, 2015
Highly recommended.
1.0 Rating
April 15th, 2015
thumbs up for Noran, not so much for Dr Dove
While my experience with the Noran Clinic was as efficient and easy as I have ever experienced, my interactions with Dr. Dove left a lot to be desired. I was in pain and took the first available appointment with any available doctor and ended up seeing Dr. Dove. I would describe his bedside manner as disengaged, uninterested, and flat out awkward. Based on some preliminary tests done by Dr Dove, we scheduled an MRI for a couple days later. That could not have gone better, again the Noran staff shined during this test. However when it came time to get my results from Dr. Dove, I was less than impressed. He took a minimal amount of time to explain results. When I tried to ask questions to clarify things further, answers were short and I got the feeling Dr. Dove was irritated having to even attempt to answer them. I left that appointment confused and with plenty of unanswered questions. I ended up getting the test results sent to me and then took them to another Doctor to have things properly explained as well as getting real answers to my questions.
5.0 Rating
May 28th, 2014
Found the problem when others didn't
I had been doctoring with back pain and leg weakness for about six weeks before seeing Dr. Dove. He sent me for a spinal tap, and MRI followed, and the problem was discovered and a course of action prescribed. I have felt that Dr, Dove cared about me, about my situation, and wanted to do what was best for me. When I was still have trouble, he was willing to see me again after the neurosurgeon had said there was nothing more they could do. Dr, Dove is comforting and kind. He's the best!
5.0 Rating
September 19th, 2013
Years a patient
I have been seeing Dr. Dove for many years. He is kind nurturing, and comforting. I have had debilitating migraines for 25 years, he has been the only one to do a CT. When they get out of control he gets me in imediately for treatment and this only happends every 2 years, but he's on it. Otherwise he has me on the right meds.
1.0 Rating
May 9th, 2012
Disappointing
1.0 Rating
April 24th, 2012
HOG
1.0 Rating
May 18th, 2011
Two years of my life lost...
I've only had five meetings with Dr. Dove. I found out that he said /I/ was the reason there hadn't been an MRI--he never asked. It took 2 YEARS for him to do a test that he should have done sooner. My epilepsy was never under control, yet he only wanted to see me once or twice a year. He only sent me in for a blood test once. He's caring, but too busy to care /for/ you. It's too bad. I want my 2 years back.