Rate Now
Share Your Experience
Have you seen Dr. Gerald Gordon?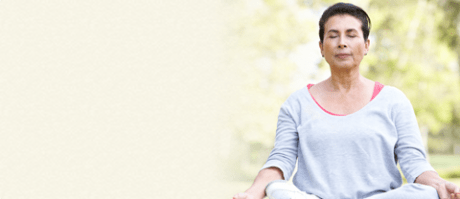 COPD
Get the facts about chronic obstructive pulmonary disease (COPD), including symptoms and complications.
19 Ratings with 12 Comments
4.0 Rating
January 26th, 2016
The nurse practitioner is excellent 5stars for her. I can get an appointment with her in the same day if it's important. Her bedside manner is wonderful and she is very smart. Dr. Gordon is a genius, but his bedside manner is terrible. But... if you want an excellent Dr. and don't mind him being short or blunt with you on occasion, he's the guy.
1.0 Rating
October 2nd, 2015
4.0 Rating
April 2nd, 2015
1.0 Rating
February 2nd, 2014
RN
I accompanied my patient , an elderly frail gentleman to see Dr. Gordon. Office LPN obtained vital signs and a short review of current medications. Dr. Gordon entered the exam room, barely greeting my patient and his wife, sat down at the computer, entered a few things, NEVER laid a hand or stethoscope on the patient, did not listen to his heart or lungs, but this patient has cardiac and respiratory problems. When the Doctor was asked about the patient's skin lesions, he said they are skin cancer but aren't going to do anything about it. This was a total waste of the family's time and Medicare money. I do not erecommend this doctor to anyone in Aiken, SC
3.7 Rating
April 8th, 2013
Confidnet Doctor
Have read many reviews, many negative, about Dr. Gordon. He is very confident and can border on arrogant. However, nurses, doctors, friends and our experience all indicate the confidence is well based. He has a dry sense of humor which he showed everytime we visited. He took time to answer our questions and told us everything he was reviewing and typing in his notes. He definitely likes to talk to the patient first and not the family member, but if basic courtesy is given, don't answer questions directed to the patient and wait until the exam is complete, he answers all of our questions and spends the necessary time with us. He does talk low but would repeat or speak louder for her to hear when asked. So far (1 week hosptitalizaiton, 3 office visits for 5 weeks of treatment), I would recommend him after he has treated my mother.
1.0 Rating
March 15th, 2012
Mean, nasty, surly individual
My wife had been to see Dr. Degnan who is an excellent doctor. On our way out I had to go to the bathroom but didn't know where it is. He told me where it was but then looked at me quite oddly. I came out of the bathroom and asked him if there was some kind of problem whereupon he asked me to leave so I fired off on him. I found this man to be extremely unpleasant churlish and wouldn't go to him for a hangnail.
1.0 Rating
July 13th, 2011
Full of himself !
5.0 Rating
December 14th, 2010
1.0 Rating
September 21st, 2008
Very non professional threaten to have me arrested because of his staffs error in appointment times.
He whispers and even when asked to speak up does not. Jumps to conclusions and does not seek out real reason for problem. He said that I needed my gallbladder removed when fat in my liver was the problem. I was trying to see his partner twice and was given a time that she was not in. The first time Mr Gordon saw me. Notice I do not call him Doctor because he does not behave like a doctor. The second time I was asking for my records after finding out again the Dr Degnan was not in (I have the appointment slip with the date and time computer printed by their billing person)he he told me to shut up and sit down. When I told him I was not a child I will stand if I want he threaten to have me arrested for trespassing. I did not feel like fighting it. I am pretty sure if he had call the police I would have won after showing the appointment slip. I would not recommend this man his has a better than thou attitude.