Rate Now
Share Your Experience
Have you seen Dr. Gerald Schell?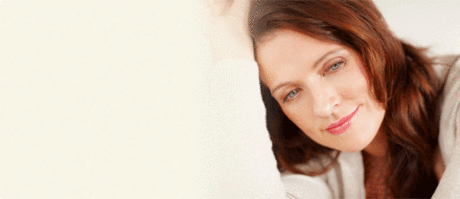 Epilepsy
Get the facts about epilepsy, including the different types, symptoms and causes of the condition.
116 Ratings with 28 Comments
3.0 Rating
February 2nd, 2017
Great Surgeon, Awful Staff!!!
He is a great surgeon but his office staff is by the worst I've seen in my 30 years in the medical feild. I believe they are the reason my sister has suffered do to not communicating what was going on with her to Dr. SCHELL. They even told her home care nurse, her pharmacy and myself to stop calling. As a result my sister is back in the hospital with yet another infection. Please hire new staff.
5.0 Rating
November 23rd, 2016
4.0 Rating
December 9th, 2015
Great surgeon - Nightmare staff
Dr. Schell is a very fine surgeon. However, his staff is rude, lacks timely follow up, insurance billing to BCBS is excessively delayed, ignores repeated BCBS patient billing inquiries, could not find my patient records (no record) and response (lack of) to patient employer to assure medical leave is entirely unacceptable. Not sure I would go back for that reason alone.
5.0 Rating
November 13th, 2015
1.0 Rating
October 25th, 2015
5.0 Rating
January 7th, 2015
Excellent care, excellent results
Dr Schell saved my back. He did a fusion of my L5 and today I feel better than I have in years. I was a bit skeptical like anyone is of having back surgery. Everyone always says don't do it, well, I'm glad I didn't wait because my back feels ten times better after the surgery. I had a few nights in the hospital but I walked the day after surgery and was walking a mile 3 days after. I can't tell anyone else what to do but I can only speak of how excellent Dr. Schell was for me. He was diligent, his staff was friendly and most importantly he fixed me. I will be forever grateful to this gifted doctor and am thankful I was able to find him.
1.0 Rating
November 25th, 2014
fire your staff and get people that care
His office staff is rude and refuse to help with anything other then taking your money. They dont put all info in your records. I dont think they even care what he says to the paitent listen to dr schell.
5.0 Rating
May 29th, 2014
Neurosurgeon Gerald Russell Schell
Back in 2011 a friend told me there was something wrong with her friend she asked me if I knew a neurosurgeon I said yes I asked her where did your friend go to see a neurosurgeon she said Saginaw I said tell your friend it should go back to Saginaw and ask to see neurosurgeon Gerald Schell
5.0 Rating
March 25th, 2014
Recommended to a friend Jodi when she told me her in law saw this neurosurgeon because of a brain toomer I said Jodi tell your in law to go back to this neurosurgeon to get rid of the brain toomer then she told me what is ring with her grand kid I said tell your daughter to also take your grand kid to this neurosurgeon
My grandmother has been complaining about something that happened over 13 years ago I said to her if it was not for this neurosurgeon I would not be on this earth over 12 years ago my grandmother's conilogical sister or also say half Nancy had surgery by this neurosurgeon my grandmother kept telling her conilogical sister Nancy what happened over a year before Nancy had surgery
5.0 Rating
June 7th, 2013
One of the best neuro surgeon
5.0 Rating
May 29th, 2013
My experience with Great Surgeon - Dr. Schell
5.0 Rating
May 22nd, 2013
Minimally Invasive Spine Surgery in Michigan