Rate Now
Share Your Experience
Have you seen Dr. Gerald Shockey?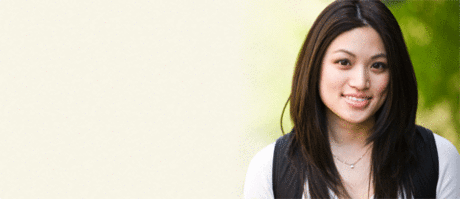 Birth Control
Get the facts about birth control so you can decide which type is right for you.
27 Ratings with 12 Comments
1.0 Rating
May 3rd, 2017
Lacking basic bedside manner.
1.0 Rating
December 8th, 2015
STOP!!!
Please do not see this doctor, if you would call him that. He is extremely rude and arrogant and because of this he will not do any of the necessary testing done for you even if you have previous tests that show you need it He also will tell you that nothing is wrong with you if the first tests he runs appear to be normal. He will not take a further look into anything. Even if your partner has an infectious disease and you would like to be tested for it as well, he will tell you "NO". he believes he is god and above everyone when in fact he has no clue what he is doing, as a person or healthcare professional" If you want to feel better and are struggling with your heath please seek treatment elsewhere, you could get seriously hurt if you follow his instructions. I was lucky enough to get a second opinion in order to find out I have a thyroid autoimmune disorder as well as asthma and I was able to save my thyroid from being removed. Not to mention I can breathe now, which is not a concern of his.
5.0 Rating
October 21st, 2015
Patient
1.0 Rating
October 14th, 2015
1.0 Rating
November 7th, 2014
WOW!
I have seen Dr. Shockey's PA for over 10 years. For the most part I found the staff to be helpful not overly but sufficient for my needs. However today I find myself in shock! I could not get the M.A. to simply pick up the phone and call another physician's office (who Dr. Shockey's office referred me to) to obtain records. I was "Accused" of reaming the medical assistant when I merely asked her to think outside of the box. I've always been a compliant patient but severely got lost in the cracks in this situation. I guess this office is okay if you need a yearly physical and have no other issues, but at this point it's time for me to find a new doctor.
1.0 Rating
December 16th, 2013
Stay at home mother
Here's the thing. ALL the doctors and P.A's at Brown Road Family are TERRIBLE at diagnosing. If it is anything outside of the text book symptom's, they are clueless. I have, however stuck around because they are great at giving me prescriptions, and getting me seen fairly quickly. Although they are really slow on calling back. Today I called in to get a script for thrush. They didn't call me back until I had called three different times. Then they wouldn't give me the script unless they saw me. AND, they couldn't see me until tomorrow. I am in TONS of pain, and could really have used their help today. I will be leaving this practice. They have been disappointing over the years. They aren't capable to diagnosing, and now that they are unwilling to even give me general prescriptions? I'm done. I would not recommend this office to anyone.
1.0 Rating
July 20th, 2013
Condescending
Will NEVER return to see this doctor. His "bedside manner" is atrocious. He is condescending and judgemental. He is rude. He does not listen, he is impatient. He is not as smart as he thinks he is. During my first visit, I tried to inform him of all of my diagnoses, not knowing what was related or not - he interrupted me and actually said he "didn't care". He stated that I would have to make separate appointments to discuss each malady, and not very nicely. I tried to explain that I wasn't seeking treatment for all my illnesses, just wanted to make him aware and he interrupted again, saying again he "didn't care" and to make separate appointments. He seemed very annoyed with me and my questions. He actually accused me of lying regarding treatment prescribed by a physician's assistant at another practice. And without even examining me or running tests declared that I was drinking too much water, that "everyone in Arizona drinks too much water". What? After having bloodwork done, I was not contacted by this office until a couple of weeks later, after I had already obtained a copy and went to another physician. While he did have some good information to provide about one of my ailments, it was information provided by another physician in a much more caring and informative way. I left Dr Shockey's officee feeling like garbage, which is exactly how he treated me. No one deserves to be treated this way, Everyone deserves to be treated with respect, especially by someone you are PAYING.
1.0 Rating
July 12th, 2013
I have been going to this doctor for five years. I drop him as my family doctor a few months back due to how he treated my mother. If she did not go the ER as did after the visit with Dr Shockey she would be dead by now. Now my father is dealing with some health issues and he having to go back every two weeks and we are praying to get him to our new family doctor as soon as possible we don't want to experience the same thing as we did with my mother. I just found out that the cause of some of my health issues should have been address years ago and now I am having to live with it which could have been controlled years ago.
5.0 Rating
October 4th, 2011
1.0 Rating
August 11th, 2011
Stay away from Dr Shockey
My husband went to see Dr Shockey a year ago with blood in his urine. He was 54 at the time. All Dr Shockey did was put him on antibiotics. Six months later it came back, he put him on antibiotics again but this time referred him to a urologist. Turned out to be stage 3 bladder cancer. He's since had his bladder and prostate removed and is doing well but if Dr Shockey would have sent him to a specialist from the beginning it most possibly could have saved his bladder but instead, he's gone through major surgery and now every 3 months he goes in for a CT scan to make sure the cancer hasn't come back. I used to see Dr Shockey myself but I am now looking for a new physician.
2.3 Rating
April 11th, 2011
Kind, but poor at referrals and finding the cause of illnesses
We've been seeing this Dr for 4 years now, and although he is kind, the main difficulty is that he only treats the symptoms and then does not give any follow up. He rarely refers to specialists unless you insist, and an ongoing issue can be frustrating as you can't get any answers. He also doesn't seem to take time to look at your medical history, each time is like a first appointment. OK for annual physicals, but not when you need ongoing care.
3.7 Rating
April 13th, 2010
Great with the kids
Our family has been treated by Dr Shockey for several years now. He's great with my kids, especially the youngest who is mildly autistic. The problem I have is that he never seems to remember me. Each time he asks me if I've been treated there before, kind of bizarre. Other than that, he's done a good job with us, aside from the usual treating symptoms only (which all American doctors do).