Rate Now
Share Your Experience
Have you seen Dr. Gerardo Carcamo?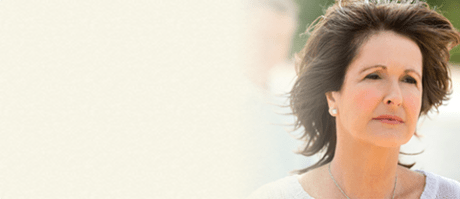 Metastatic Melanoma
The facts about metastatic melanoma, a serious skin cancer, including signs, symptoms & what happens to the body in each stage of cancer.
31 Ratings with 13 Comments
1.0 Rating
August 26th, 2017
Rude
Very rude arrogant, I don't feel comfortable talking to him or even going for follow up visits. Now I read he has hidden cameras. Woww. Last time I went to see him left with very high blood pressure. Talks to you like you aren't worth nothing. Seriously your a doctor you should be encouraging and being there for your patients. Grow up!!! I tried to switch to doctor wright but have some supposedly "contract" where they can't take each others patients lol I guess.... It should be our right as patients if we don't feel confrotable with him. I'm to the point where I'll be more than happy to switch to a lap band doctor out of town if I can't get no other doctor to see me that accepts medicaid. Lol pathetic. Sad human being lol. When I tired to ask about switching the nurses even popped attitude lol fools. He and some of the staff are just miserable I suppose. 😊
1.0 Rating
August 20th, 2017
Very arrogant,
Very arrogant, rude and no personality. I had been vomiting for over 24 hours and couldn't even hold water down. Concerned i called on a Saturday night his phone service. He returned my call, IRATE that I called him while he was enjoying his time out. Was told he was at a party and i called for that. Told me off. Told me to call the office on monday and hung up on me. He doesn't care about his patients health.
5.0 Rating
December 16th, 2016
Passionate about changing lives
Imagine spending years of your life to learn how to enrich the lives of others, which this dr has done for me. If more doctors treated thier patients with straight foward approach people would be in better positions with thier health. I have been succesful the past seven years with my lapband because I learned how to use this tool. Dr carcamo has helped me every step of the way, he does care and is very positive.. The staff has always been super nice and helpful with paper work needed and scheduling appointments.
2.0 Rating
July 13th, 2016
I have a procedure scheduled in 2 days, and they never called me to inform me that they had moved the procedure to a different hospital. I called them to find make sure i was still supposed to arrive at 5:30 am, that is when they told me that my procedure was at a different hospital and that it was at 9 am. had i not called i would have showed up at the wrong hospital. worse yet, they havent even sent the paperwork to the new hospital, called the new hospital an they stated that they would need 48 hrs to verify insurance. it is less than 48 hrs now before my surgery, which means i do not know the price for the facility. i am flabbergasted by their procrastination in letting patients know when things change. Waiting to see how this goes, i may end up cancelling everything.
5.0 Rating
June 10th, 2016
So far he seems to me a good dr , he told me if I wasn't a candidate for the sleeves gastrectomy that he will not put my life in risk so I like his honesty . And the ladies helping him are so nice and easy to talk to they have lots of Patients cause I don't know how to read that good they help along the way. So I'm putting my self in this dr hands in Jesus name Amen !
5.0 Rating
March 8th, 2016
Sales Manager
Dr. Carcamo has been my physician (Lap Band)for 5 years. I feel that he is honest and gets to the point! He has scolded me for not following up on a regular basis and I deserved it! If he repeats himself it's more than likely he's see many patients do the just the opposite-- again, as patients we also have commitments we must adhere to. Dr. Carcamo's follow up is fantastic.. I appreciate that a Doctor takes the time to do so and is genuine! I trust Dr. Carcamo with my health and well-being
5.0 Rating
March 4th, 2016
Highly Recommended
1.0 Rating
January 15th, 2014
Apparently he hasn't changed in 7 years
My doctor recommended this man because of his 'great hands'. I had to have colon surgery and simultaneously have an ovary removed by another doctor. My appointments with him always result in my blood pressure topping 200. He harassed me by saying he would remove both ovaries, no matter what the other doctor intended. I hated this doctor and sadly I did not realize I could have said NO and asked for another surgeon. He was verbally abusive, condescending and just an awful human being. My surgery was done in May 2007 and I still have horrible memories about this doctor and the follow up care was non-existent.
1.0 Rating
August 19th, 2011
very dull very corse conn man
1.0 Rating
August 18th, 2011
It is all about the money and his abousive nature
I would never ever refer another person to get a lap band from this scamer he only gives fills for cash money and doesit so that you need many visits to get the right fill for your band, he speaks down to others and will verably abuse you at your weaest state of trying to get healthy.His sarcastic mean way of speaking to a patient is very counter productive, which the word is out and others who really need his help will know the truth,also he has hidden cameras in the rooms, and does not let any one know this.It is wrong to take advantage of of a persons weekness.You are welcome to find out yourself.Thank You, for reading my pain.
5.0 Rating
October 27th, 2010
Great
Nearby Doctors

Dr. Gerardo Carcamo is similar to the following 3 Doctors near San Antonio, TX.