Rate Now
Share Your Experience
Have you seen Dr. Germaine Fritz?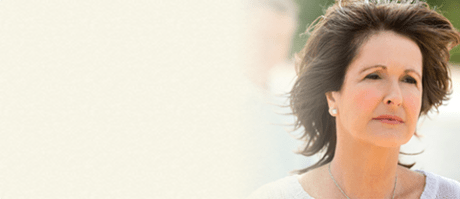 Metastatic Melanoma
The facts about metastatic melanoma, a serious skin cancer, including signs, symptoms & what happens to the body in each stage of cancer.
Quality Rating
Highly Satisfied
30 Ratings with 11 Comments
5.0 Rating
September 19th, 2017
Been a patient multiple times
I've been a patient multiple times, going back to when she was in Farmington Hills. I would have been to her more, but the staff at the previous location, and her current one are slow to respond. I believe her MA may have something to do with it since she went with her to her new location. I've called and never received a call back after leaving a message on her MA line. I think she's a great doctor, but needs a better MA.
5.0 Rating
July 24th, 2017
5.0 Rating
July 17th, 2016
Dr. Fritz is a real professional and conscientous doctor. She truly cares about her patients and is truly interested and concerned about our knowledge of our problem, the correct way to sovle the situation and the well being of the individual. Dr. Fritz goes above and beyond any explanation and treatment plans so that the lay individual can fully understand what is happening. The trust and comfort you feel from Dr. Fritz is truly geniune. I would place my life in her hands. The courtesy and acknowleding Dr. Fritz showed to my family was extradoinary. They felt great comfort knowing I was well cared for by her. She is the most smiling and upbeat doctor I have seen. She needs the Doctor of the Year award. She is the BEST EVER!
1.0 Rating
March 24th, 2016
Rip-off Specialist
I bent my finger sideways during a fall and put my own splint on it for 2 months to stabilize in hopes that it healed. When it didn't seem to improve I went to see a specialist (Dr. Fritz) For the 5 minutes I had with her I was charged $180 the first visit and $105 for each of the second two visits just for her time. Then I was charged $76 for the "application" of a finger splint which was simply taking it out of the box and sliding on my finger which I also had to pay $27 for the splint. Then I was charged $85 for her to cut a small piece of metal off a long strip and tape both ends to my finger to stabilize it. Then I was charged $5 for the materials afterwards. She wanted me to wear this for 6 weeks without removing it. Upon return 2 weeks later I had told her that i had removed it a couple of times during various activities but put it back on afterwards. She said I had to start all over again. But then she cut a new piece of metal and threw out the old one (which there was nothing wrong with) just so she could charge me another $90. The applications of these splints were billed to insurance as surgery on all 3 occasions even though no actual surgery took place. Diagnosis of the damage to my finger was determined with an x-ray which does not tell you the extent of tendon/ligament damage yet she was comfortable with saying that I would only need to stabilize it and do rehab. Waited for over an hour on one of my appointments. It would be nice to charge her $105 for every 5 minutes of my time. She doesn't give a lot of detail as to why she is doing anything. You have to ask many questions for her to tell you the reasons behind her decisions. After it was all said and done I was charged $534.91 for 3 visits where all she did was do what I had done originally months prior. Don't waste your time with her go somewhere else where they may actually put some effort into diagnosing the extent of the damage. Her and her staff of large 10+ people will nickle and dime you because they can. Its all about making that money and seeing as many customers as possible.
5.0 Rating
October 28th, 2014
5.0 Rating
October 23rd, 2014
Excellent Physician
I live almost an hour from Dr. Fritz's office, and I can assure you it was worth the drive. I always found her to be professional, knowledgeable, and caring. Moreover, I was very pleased with the result of my surgery and how she went out her way to ensure there was minimal scarring from the procedure.
5.0 Rating
July 3rd, 2013
If someone asks me "Have you ever seen the GOD?" Then my answer will be YES.That is (Dr. Fritz).
I am an Indian lady. I got married on dec'2011 and joined my husband in USA. Everything was new for me in that time. Only the person I knew is, my husband. On 24th May'12, while doing the roller skating, I broke my left hand in eight pieces (mainly Elbow Part),. Then went to Botsford hospital directly. Dr.Fritz is a one-of-a-kind surgeon, who cared for my husband. Dr. Fritz took the responsibility of my 4 hrs surgery. In that miserable time, nobody was with me except my husband. He was so scared, what to do?, where to go? This awesome lady gave him the assurance that she will take care of me, till i get back into my natural hand. I don't have a proper word to convey my gratitude to her."Dr. Fritz is a wonderful doctor with awesome services". Not only is she a skilled surgeon but she cares. She made me easy to see and understand my health issues clearly. Moreover,Dr. Fritz put me at complete ease about my two times hand surgeries . She is none other than "MY GOD". As far as I'm concerned, it's the only place to go for professional and competent treatment for whatever ails you. I respect your orthopedic staffs, who assisted you and every professional persons, who cared for me throughout the process.
5.0 Rating
March 4th, 2012
TRAUMA PATIENT
Dr. Fritz is an outstanding doctor. Another doctor who did not know her called her "an awesome doctor" because she was able to save my hand and foot and I never got an infection (dog bite injuries.) She fights for her patient with hospital staff and insurance companies. I have the utmost respect for Dr. Fritz (I am now walking and using my hand.) I would highly recommend Dr. Fritz, she has been wonderful to me and my family during this ordeal. Other hospital staff told me that if faced with my situation, Dr. Fritz is the doctor they would want working on them. She is a great doctor!
1.0 Rating
December 14th, 2011
5.0 Rating
November 8th, 2011
new patient
I was nervous about my hand problem but after the first minute I met Dr Fritz she was so friendly and comforting. She knew right away how to treat my 'locked finger' issue and made sure I was not to worry . Dr Fritz corrected my problem within the first visit using the New Percutaneous Procedure and explained everything she was doing during the non-surgical procedure. There was no pain or uncomfortable feeling at all. She is so friendly and patient..and most importantly, she prevented me from having to go to the hospital for a more complicated surgery, which would have been a real pain and hassle. She's that good! I highly recommend her.
1.0 Rating
September 29th, 2011