Rate Now
Share Your Experience
Have you seen Dr. Ghasan Tabel?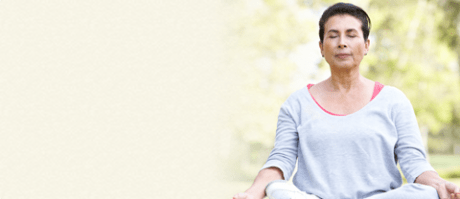 COPD
Get the facts about chronic obstructive pulmonary disease (COPD), including symptoms and complications.
25 Ratings with 12 Comments
1.0 Rating
September 16th, 2017
Larry Holt
One of the worst doctors I have ever seen. He Lied to me several times. No I didn't ask for him , he got assigned to me while I was in the hospital. OVER PRICED.,..He would just show up when ever he wanted and charge me, (my insurance company) $352.00 for 5 minutes ( with oh well how do you feel today?) I mean "really?". He never knew any of my vitals, (White blood cell count blood pressure, temp. ) I had a major infection from a gallbladder removal. He was suppose to over see me being transferred from Riverside Community Hospital to a nursing home. Well I got transferred then, no one knew what drugs (I.V. antibiotics ). That must be given on time. I ether had a mild stroke ,heart attack or sleep deprivation, that hit the night I was transferred. I contacted my wife (at 4:00 am) who came to the nursing home and started getting things going for me. Thank God. She called him about 6 times to find out what was going on and that I was in real trouble. He never responded.. Very Very Poor bed side manner. His whole attitude was to give me Xanax. My personal opinion this man should not be practicing medicine, looks like it is all about the money for Dr. Gnasan Tabel.
5.0 Rating
June 26th, 2015
1.0 Rating
January 12th, 2014
This Doctor is awful. He is completely unresponsive to his patients and his bedside manner is horrid. He doesn't listen to our concerns and hasn't responded to attempts of contact for over two days and hasn't explained anything going on as far as a treatment plan. My mom is currently in a facility he had her transferred to and they have also tried to reach him and said he is not calling back for them to receive orders for her care! I can't understand how a Doctor ignores his patients for such an extended amount of time. We are changing primary physicians immediately and I would never ever recommend this Doctor until he starts treating his patients with genuine care rather than a number. We have friends that also had a bad experience with this Doctor. Run for your life. I've also noticed that those that have good things to say about him haven't posted their names. It's probably him doing his own survey to look good . He's welcome to prove me wrong on any of this. Unbelievable.
1.0 Rating
August 8th, 2012
Son
5.0 Rating
April 16th, 2012
5.0 Rating
April 3rd, 2011
A really good doctor
5.0 Rating
December 2nd, 2010
I have nothing but nice things to say about this doctor. He is a caring gentleman. He took care of my grandfather well. We are very pleased.
1.0 Rating
November 14th, 2010
5.0 Rating
October 7th, 2010
2.3 Rating
June 18th, 2010
More interested in his bank balance than his patients.
i also met dr. tabel when i was admitted thru the ER. He was cold and brusque. After i was admitted he did stop by once a day, but when i had a problem with my meds it took forever to reach him. After 3 weeks i was transferred to another hospital where Dr. Tabel was somehow still my internist, altho here i only saw him once a week. After 8 weeks i was more than ready to go home, and as i was packing up to leave he suddenly came rushing in to insist that i stay THREE more weeks. Why? Because he wanted me to take a blood thinner (pill) once a day. I asked couldn't my GP oversee that? No, no, no he said. Then he tried to scare me into staying by saying things like i could 'bleed to death!' I spent some 15 minutes telling him there was no way i was going to stay in the hospital three more weeks just so i could take one pill a day. It was only then that he let slip that if i left and let my GP handle everything he (Tabel)'wouldn't be able to follow' me. Which i construed to mean he would no longer get paid. I was absolutely infuriated by his histrionics and attempts to frighten me into staying - for the sole purpose of fattening his bank book. Thanks but no thanks.
1.0 Rating
March 30th, 2010
This doc admitted my husband through the emergency room after a heart attack. Cardiologists/Cardiac surgeons took over his care, but Dr. Tabel ended up charging $530.00 for each of 6 visits and "touched" my husband one time! The other visits consisted of walking into his room and asking how he was. I have been trying to get in touch with him for 2 days and he has no accessible number or office. I am astounded that he can get away with this "racket!". I've never laid eyes on this man and my insurance company has to pay him! I am going to appeal all of his charges and confront him as soon as I can get him to answer my message to call me.