Rate Now
Share Your Experience
Have you seen Dr. Gilbert Moran?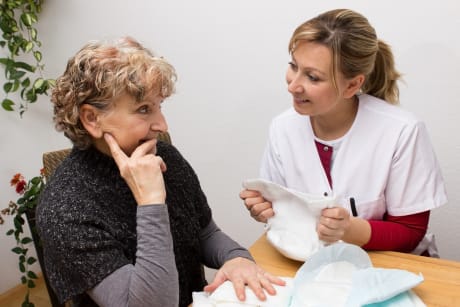 Urinary Incontinence
Learn about the symptoms and causes of urinary incontinence or urge incontinence.
Quality Rating
Highly Satisfied
76 Ratings with 31 Comments
5.0 Rating
June 13th, 2016
One of a Kind
1.0 Rating
June 8th, 2016
The front office staff are rude and do not expect them to be helpful. I attempted to speak with the Office Manager to discuss the front office personnel, but she was either unavailable or out of the office. I left my name and number for the Office Manager to call back, it has been almost three business days and the Office Manager has not return my call. The front office staff is horrible, Fernada put me on hold for over 8 minutes. I don't know if Dr. Moran is aware of the staff's demeanor, but I intend to follow up with a letter to the doctor. If I could I wouldn't even give the staff "one star".
5.0 Rating
April 26th, 2016
Outstanding OB/GYN
5.0 Rating
April 20th, 2016
Smiles and awesome services
5.0 Rating
April 6th, 2016
Dr. Moran goes above and beyond
Dr. Moran my favorite physician EVER. He's been my OB for almost five years, and has attended to me through 3 pregnancies, 2 normal deliveries /1 c-section, and a tubal ligation. I've had a handful of OBs over the years, and everyone pales in comparison to Dr. Moran. You will not get better care with anyone else in the valley. I saw him personally through every one of my prenatal appointments, got calls back from him when I had complications on weekends and holidays, and he personally attended to me during my labor and deliveries. My last pregnancy I had to have a c-section, and firmly believe I had a quick and easy recover because he's an absolutely skillful surgeon. I felt so well taken care of during my entire pregnancy and recovery and am forever grateful to my amazing OB. As for the complaints to the staff and wait times- it's a Dr.'s office. They get backed up- yes...just like every other office I visit. I've never had an issue with the staff and have received nothing short of excellent care. I recommend Dr. Moran to every woman in the central valley!
1.0 Rating
March 15th, 2016
Great doctor awful office manager. Do not waste your time going there. The office manager is rude, unprofessional, and uncaring. She made me wait two hours then refused to let the doctor see me for my 6 week follow up from my hysterectomy due to me owing mysterious charges of $184 which I knew nothing about until that day. The office manager rudely told me that in order to see the doctor I would have to pay the whole owed balance that day because she did not want to chase me down. She kept my copay and refused to let me see the doctor for my 6 week visit because I could not pay anything right at that time for that mysterious balance. I had to find me another GYN to clear me for work. Very unhappy. Do not go there.
4.0 Rating
March 11th, 2016
He needss to have nicer and respectful staff
He is very nice but his staff is rude is hard to go back to him because one has to deal with his staff, I have not gone back for this reason so that I don't deal with the staff's rudeness.
5.0 Rating
February 29th, 2016
A Difficult Diagnosis
Before I met Doctor Moran, I had been struggling through vaginal pain and differing diagnosis with several Doctors, for about 7 years.. From my local Gynecologist, to specialists at Stanford , no one could help me. When I met Dr Moran he proposed a simple surgery and encouraged me to give it a try. To my complete joy, I am pain free and able to enjoy physical relations with my husband again. Thank you so much Dr. Moran.
5.0 Rating
February 16th, 2016
Extraordinary Doctor and Surgeon
I love dr moran, he is amazing and I reccommend him to every woman. He is easy to talk to, he actually listens, he has wonderful bedside manner, and he is very sweet man. You will not get better care with anyone else in the valley. I wish he was a regular practioner so I could go to him for everything!
5.0 Rating
January 8th, 2016
Well versed
Dr. Moran brought both of my Hyperemesis babies into the world! My first pregnancy was a bit scary and I thank God Dr. Moran was my doctor. I truly believe he saved our lives. He keeps up to date with the ever changing medical field and has many years of experiences. He is kind, caring, and gentle. He is professional, yet very down to Earth; never rushes conversation and addresses any concern I may have.
5.0 Rating
December 21st, 2015
5.0 Rating
October 31st, 2015
Dr. Moran is the Best of the Best!