Rate Now
Share Your Experience
Have you seen Dr. Gilbert Parks?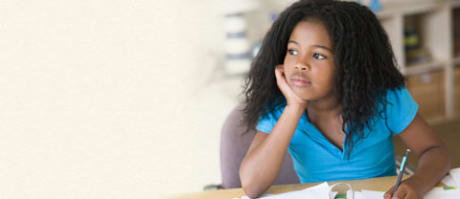 ADHD
Attention Deficit Hyperactivity Disorder (ADHD), including the different types and who gets them.
Quality Rating
Highly Satisfied
35 Ratings with 16 Comments
5.0 Rating
November 8th, 2016
Life saver
5.0 Rating
December 18th, 2015
Get to work with the doc
5.0 Rating
April 19th, 2015
5.0 Rating
September 15th, 2014
Above and beyond...
Dr. Parks is the second doctor I see regarding my addiction. By the time I started seeing him I already had my opiate addiction under control, but Dr. Parks is still very helpful. My schedule is quite hectic so I'm constantly missing appointments and rescheduling, he has never given me a hard time about it. I do not have insurance and find his monthly fee very affordable. Therapy was never part of our original agreement but he constantly sets aside anywhere from 30 to 60 minutes to talk about my life and progress. He has helped me with insight in a few personal matters non-related to drugs. I would recommend him to anyone anytime. Thanks Dr. Parks:)
5.0 Rating
November 29th, 2012
5.0 Rating
January 24th, 2012
The one lady at the front was very rude(white heavy set lady) do not mean to be rude but this rudeness has happened to me more then three times, for no reason.
If it was not the rudeness of the woman working in the front office this doctor would be absolutley perfect..Considering the Dr's time spent with me and diagnosis was right on, everyone else in the front office was curtious and very caring and compassionate, it would be in the dr's best interest to can this woman to make his practice a 100...thank you,:)
2.3 Rating
December 19th, 2011
Would finally get you into the 'inner' office only to have him walk out repeatedly or his secretary/wife would put calls through constantly and on top of that he would fall asleep!WHEN he was awake, and it was uninterrupted, I would be amazed at his insight and what he did hear from me during he constant interruptions/naps. I stopped going to him because my new insurance did not cover him but my Medicare (secondary) would cover it but they did not apparently cover enough as he came after me for the money. I could not afford it so had to stop my therapy. He did not set me up with another doctor to continue my care with someone my insurance would cover. Was just dropped. In fact I was informed he was doing some type of humanitarian work in Haiti and was retiring. I am shocked to see these reviews in these latter years as I haven't seen him since 2003. Finally did get him paid off but now I am still not seeing anyone as I have severe trust issues. Sad...
5.0 Rating
June 7th, 2011
Drug AddictionDRUGS
I am telling you all this and please know this. This man was my savior. When I was SO SICK he helped me when nobody else would (there was a month waiting list for the doctor's that I could see that could prescribe the meds that I needed because my actual Dr that I had been seeing got fired). It was awful. He so helped me in and spent time with me. Totally and completely. I am not proud of this but if you have ever been drug sick, you would totally know what I was talking about. He is there for you 24/7. I HIGHLY recommend Dr. parks. He is just awesome!
5.0 Rating
February 23rd, 2011
Professional helping a Professional
2.3 Rating
November 9th, 2010
Very unfortunate
5.0 Rating
June 16th, 2010
saved my life
Dr. Parks met me when I was extremely addicted to Oxy Contin and he helped my boyfriend and I get off the drug and sees me on a weekly basis. He's talked me through my breakup and helped me out with my relationship with my dad. He's very patient and kind and always avialable to his patients 24/7. He'll always call me when I miss an appointment or duck out on him for a week or two. He's very attentive and I know I can always call him if I need help. I love this man, he saved my life.