Rate Now
Share Your Experience
Have you seen Dr. Glenn Figueroa?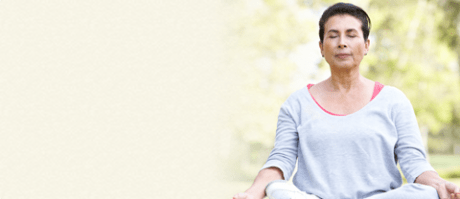 COPD
Get the facts about chronic obstructive pulmonary disease (COPD), including symptoms and complications.
Quality Rating
Highly Satisfied
21 Ratings with 10 Comments
3.7 Rating
November 29th, 2013
BAD WIFE DID HIM IN!!
5.0 Rating
August 4th, 2013
Good doctor but wife ruined his practice
I had been going to Dr. Figueroa was several years and he was an exceptional doctor, but his wife, the receptionist was rude and way out of line. She basically told me that I couldn't be a patient anymore. My husband had to see Dr. Figueroa one day and I went in the room with him. His wife told the nurse to tell me that I couldn't be back there with my husband and made me leave the office. I had to wait outside until my husband was done. She has run off staff and patients. He needs to leave his wife at home because she has no business in his office. PERIOD! I hate that he had to close his practice but its because of his WIFE that he is.
2.3 Rating
July 19th, 2013
I am not surprised by the fact the Dr. Figueroa is going out of private practice business. I don't feel as though he is a bad doctor, just not too compassionate with the elderly. Also, his front office receptionist was very rude to the patients. I have read some reviews that have noted that she is his wife, although I don't know that for a fact. However, if this is his wife, that might explain the reason for the closing. It has been my experience in the medical field that the first impression starts as soon as the patient enters the front door. Everyone that has a part in that office is an extention of the doctor himself. If Dr. Figueroa is going in to practice somewhere else, he needs to take these reviews to heart and leave the wife at home....far away from his patients!
1.0 Rating
July 18th, 2013
Senior Medicare Adults lied to and degraded by Dr. Figueroa's Wife (office person)
The office person, MRS FIGUEROA is very rude and cruel to senior adult patients, especially the ones on Medicare. She has a very poor attitude and is mean to those patients. When you are seeing the dr she keeps ring a bell to tell him to hurry up and move on to the next patient. Her most recent stunt is that she is refusing his patients a copy of their medical records and/or having them faxed to a new doctor. I've contacted Affinity Health Group, the BBB and The Attorney Generals office to file complaints. Seems the Dr. is leaving WMonroe, LA and his wife doesn't want to be bothered with the time or expense of giving me or my new doctor my medical records. Please file your complaints of Dr. Figueroa unprofessional office person "MRS FIGUEROA" with the agency's listed if you have the same problem. She cannot keep my medical records just because I'm on Medicare and she doesn't want to print or fax them. Dr. Figueroa should consider the damage his wife did to his practice. It's no wonder he went out of business.
5.0 Rating
March 10th, 2012
major complaint...but not about him
He needs to do something about his receptionist, who, I understand, is his wife. She is rude, and surly, and has a "if you don't like it you can leave" attitude. I do believe he is an excellent physician, and he has always treated me well and thoroughly. But his wife will run off more patients than he'll ever get in there.
3.7 Rating
March 5th, 2012
Old People Beware
Seems to be a very good Doctor. He was recommended by a friend,.On prior visits I had no problems and felt good about the experience.On my last visit, I waited over an hour for my appointment. While we waited, another elderly gentleman came in for his wife's lab results. He waited by the window for a long time. Finally he knocked. They told him to sit down and they would call him when they were ready for him. After some time he asked again and was told to sit back down and they would call him when they were ready. She was very irate and told him he should have called first. They were to busy. Seemed to me that they could have used the time they took selling girl scout cookies and cookie dough, this happened several times, to tell the old man his lab results. I guess between the treatment for him, for myself and the fact that there were still people who were there when I got there, I got mad.When they finally called me, I asked why I had waited so long, I was told "because we had a crazy morning" When I asked for a better explanation I was told I could leave if I wasn't happy. So a very spirited exchange took place. I am a senior citizen and I have come to expect to be treated with rudeness and disrespect from some health care workers. However not to this extent. This place went beyond the usually loud speaking and disregard for my self respect. They are paid by medicaid, but I didn't ask them to do it. A medicaid patient should receive the same respect and treatment as everyone else.Turns out the rude person at the window was the Doctor's wife. I knew that this would always be a problem for both of us. It was easy to tell who wore the pants in that family. So I left. They were as happy as I was. Now I have to go to another PCP and have all the tests and examinations done again. At public's expense.Don't go here if you expect to be treated with respect and dignity.
5.0 Rating
October 7th, 2010
Dr. Figueroa has been our family Doctor for 10 years
2.3 Rating
June 2nd, 2010
Not very caring towards the senior citizens. Has the attitude that they are old and so what else can be done for them type of attitude. He was somewhat rude to my very elderly aunt who was in critical condition. This really upset us as a family and he did nothing to ease our worries and kept saying "well, you know, she is very old".......
5.0 Rating
February 19th, 2010
Excellent
5.0 Rating
July 1st, 2009
Patient care
Unlike some physicians I have known (quite a few at age 80), this man with his apparent expertise in more than one medical field, places patient care above any and all other considerations, including being one of those sweet sappy get-alongs, and including his own time and physical needs. He is careful to diagnose as completely as possible before prescribing.