Rate Now
Share Your Experience
Have you seen Dr. Glenn Lipton?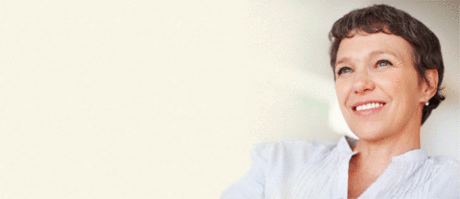 Fibromyalgia
Get the facts about fibromyalgia, including the symptoms and conditions that may be related to it.
93 Ratings with 31 Comments
5.0 Rating
September 14th, 2017
The best pain specialist I have ever met!!!
5.0 Rating
May 11th, 2017
5.0 Rating
August 30th, 2016
I am a recently new patient with this Dr and I was extremely happy with him, his staff and the services provided to me. My pain has been on and off for years and during my first visit he spent the time to go over all my history of any injuries or even bumps and bruises that were related to this area. After a long discussion he went over a plan of care for different types of procedures and possible outcomes that could arise. After an MRI and going threw two sets of interjections I can say that this has helped me so much. I will continue with my care here and I am very happy I found him. Thank you Dr. Lipton & Staff.
1.0 Rating
June 22nd, 2016
Upset!
I have seen this doctor for years as I have multiple injuries to my back and even 2 years ago I would have rated him highly and actually did. That has drastically changed after my last appointment, he knows full well what medications I take and all of the other chronic pain issues I have (I thought and should) and while he had needles in my back asked what other conditions I had...I told him and what meds. etc. and he basically laughed at me, my situation which will only get worse, and arrogantly stated I was a drug addict! Considering my job drug tests that was ludicrous as I have never failed a test and I wanted to say so much more but, that is hard when he has you pinned down with needles in your spine! At one time he was a caring and compassionate Dr. but not anymore, it is wait, rush in, rush out, every room full as is the waiting room and not enough time to talk. He rudely interrupts when you are telling him symptoms/problems and basically says he will ask what he needs to know now, a ghost of the Dr. I used to think so much of back then. This last appt. left me in tears when I left at the horrible treatment and verbal abuse, never again, if I have to travel I will but honestly, anyone with severe chronic back pain knows epidurals only last awhile and stop working after doing many for several years and that is all he offers. My husband was so upset when I came out in tears he was going to go in and tell him off but I begged him not to thankfully. I cannot begin to explain how badly and vulnerable I felt in this situation and I am going to have trouble trusting another doctor again because of it, so I now know he never reads his patients charts or he would have already known what he ridiculed me for since I had been a patient for years, that is scary in retrospect!
2.0 Rating
April 20th, 2016
I am able to walk pain free.
3.0 Rating
March 30th, 2015
I waited a month to see a pain management doctor only to find out that Dr. Lipton does not treat what I have. I am very upset with the healthcare in Arizona.
2.3 Rating
August 5th, 2013
arrogant
5.0 Rating
June 7th, 2012
Wonderful
Dr. Lipton is a wonderful pain management doctor. He took his time, answered all my questions, and was thorough and compassionate. I would highly rec ...
5.0 Rating
November 2nd, 2011
Great Doctor
1.0 Rating
July 20th, 2011
5.0 Rating
July 13th, 2011