Rate Now
Share Your Experience
Have you seen Dr. Glenn Sherman?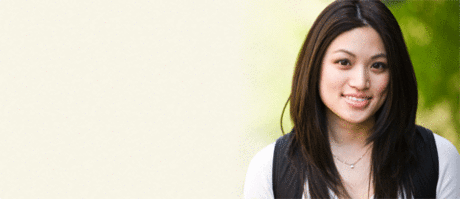 Birth Control
Get the facts about birth control so you can decide which type is right for you.
38 Ratings with 12 Comments
1.0 Rating
May 11th, 2015
WARNING
Horribly unprofessional doctor. I could not get in touch with him while trying to refill a prescription because one of his receptionists (Jacquelyn) was very rude on the phone and hung up on me. All I had to do was ask him a question but the office staff wasn't having it. I called back and after I told her my name again, she immediately put me on hold and kept me on hold for 10 minutes before I gave up. (We can assume she had no intention of taking me off hold) After I called multiple times from different phones so the office wouldn't recognize me I finally got in touch with the Doctor because I refused to tell Jacquelyn my name and they didn't know who I was before putting me on the phone with the doc. When I got on the phone he basically told me not to call when he's s seeing patients and that the office staff would help me (even after explaining everything I had just gone through with Jacquelyn the receptionist). Basically a great doctor if you don't want to know your actual diagnoses, you don't have any questions about your condition ever, you don't mind talking to extremely rude people just to get an appointment or ask a question and you don't mind being belittled by "medical professionals"
5.0 Rating
March 7th, 2015
GREAT DOCTOR!!!
1.0 Rating
July 20th, 2013
DO NOT GO!
I went to this guy when i was pregnant and was very foward with him that i wanted to be checked by the doctor that would be delivering...he told me all the way up to my last checkup before my due date that he was not going to be able to make it. I found out later that he was not allowed to deliver in newton hospital anymore due to unknown reasons..i was told by one person he was forcing c-sections to make more money. He makes you very uncomfortable and lies to you. NOT something you want to deal with. I was forced at the last moment to find a new gyno which isnt east because most wont accept you that late into a pregnancy. DONT WASTE YOUR TIME! VERY STRESSFUL EXPERIENCE.
5.0 Rating
May 28th, 2013
5.0 Rating
May 21st, 2013
Happy with my experience
I have been seeing Dr Sherman for a while and have been very happy with his care. He is kind and very professional. I found that he is very thorough in his care and answered my concerns in a way I could understand. He returned my calls within a reasonable amount of time, and updated me on lab results as he received them. I would recommend him to others.
5.0 Rating
May 6th, 2013
Extremely pleased patient
5.0 Rating
May 6th, 2013
patient
1.0 Rating
July 13th, 2012
not happy at all
i had a very uneasy feeling about this doctor from my first i continued to see him against my better judgement.towards the end of my pregnancy he informed me he would not be delivering my baby.he told me he was cutting back his hours but i found out he is not allowed to deliver at newton hospital anymore because of an investigation going on.from what i understood some of the nursed noticed some unethical things.this was back in nov of 2011 dont know if it was resolved but i was not happy at all with this doctor.
1.0 Rating
June 15th, 2012
Would not recommend if you value your health
1.0 Rating
June 1st, 2012
I was very upset with my care from Dr. Sherman and I don't appreciate being lied to!! He does NOT deliver at Newton hospital... He has lost privileges there, for reason unknown! I was left to find another doctor very close to my delivery because he never bothered to fill me in on that info, even after I had asked him directly.Very unprofessional!! He had me a wreck, when I should have been enjoy the end of my pregnancy I was scrambling and stressed!
5.0 Rating
August 1st, 2011
1.0 Rating
June 25th, 2011