Rate Now
Share Your Experience
Have you seen Dr. Glenn Soppe?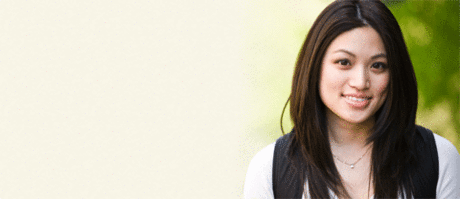 Birth Control
Get the facts about birth control so you can decide which type is right for you.
27 Ratings with 15 Comments
1.0 Rating
April 12th, 2015
5.0 Rating
February 7th, 2013
Very accommodating office. Usually have no problem getting an appointment the same day or next day. Will likely be with this PAs, however they are very competent and effective. Additionally when I've had special needs Doc steps in, and is effective in his care. He likely doesn't have the bedside manner for my kids but he is aggressive in getting the right treatment. Over the holiday break he was in office, and saw my wife (note we are NOT concierge members) he took adequate time and an aggressive course of treatment to keep her out of the hospital. It worked, and worked well!
1.0 Rating
August 28th, 2012
Find a different Doctor, NOT recommended unless you are already friends with Dr Soppe
After being recommended to Dr Soppe by my surgeon I was very happy with the staff, but that was about it.I was warned by the staff that Dr Soppe only works half days in the Encintias office most days of the week, and that in many cases I'd likely end up seeing the Physicians Assistants as opposed to the Doctor.During our first appointment, I would characterize Dr. Soppe as blunt and rude. If you can get past his abrasive style, he may be a decent Doc, I was willing to give him a shot.I was told to go across the hall and get a blood sample drawn for some bloodwork. The single solitary gal working there was complaining that she had a mountain of specimens to get ready for Fed Ex and I'd have to wait 20 mins. OK, no problem. 40 mins later I inform the gal that I am late to inject IV antibiotics, can she please puase from her shipping duties to draw my blodd - and I got a whole bunch of attitude in return. About an an hour after arrtival I finally got my blood drawn which took a total of 90 seconds. I will never go to this lab again, but really, they are an associated lab, not Dr Soppe's direct employees, so I don't hold this against Dr Soppe.A few weeks later I called Dr Soppe requesting a call back to briefly discuss a sensitive issue - the response I got was from his secretary stating that Dr Soppe has been ill for two days and he thinks I should find a new General Practitioner!No problem, buddy. You're fired.If you are looking for a Doc in Encinitas, and you are not already a friend of Dr Soppe - Go someplace else.He acts like he is doing you a favor by seeing you, and is his personality is abrasive at best.
1.0 Rating
August 28th, 2012
FIND A DIFFERENT DOCTOR, NOT RECOMMENDED UNLESS YOU ARE ALREADY FRIENDS WITH DR SOPPE
FIND A DIFFERENT DOCTOR, NOT RECOMMENDED UNLESS YOU ARE ALREADY FRIENDS WITH DR SOPPE After being recommended to Dr Soppe by my surgeon I was very ha ...
5.0 Rating
March 28th, 2012
Exceptional Care!
Dr Soppe, his PA's, and his staff are so accomidating, caring and do an amazing job of all around care for our entire family! I have seen many misconceptions about him and his practice, he is not a conceirge choice doctor, and he doesnt sugar coat things which is nice. I prefer having a doctor that tells me straight to the point and gets me the care we need. So happy to be patients of this office!
5.0 Rating
March 25th, 2012
Medical Point of entry
Excellent Doc, so of Course he's BUSY! Under modern medical delivery in the U.S., most critical is your entry point,I.e. the generalist who knows which specialist can best help the patient, AND can get Into the specialists queue. I have been a patient for 12 years, VERY happy, but I know he is not enlisting new patients. He has conducted the right tests, and has gotten me to skilled specialists for life-saving procedures. I try to NOT see him as much as possible, so am not a "high-maintenance" patient. Can't do better in my book.
1.0 Rating
July 30th, 2011
5.0 Rating
May 26th, 2011
Excellent
I'm incredibly happy with Dr. Soppe's office. I have lived all over the U.S. and have had multiple doctors for my family. Dr. Soppe and his PA's Theresa and Melissa are by far the best. In the past two years we have had three major events/illnesses requiring MANY office visits, most were last minute and we were not only accomodated but diagnosed correctly. At one point Dr. Soppe called after hours just to make sure my daughter's pain level went down and she was doing okay. Who does that these days?!?Dr. Soppe's manner can seem brusque when talking through a situation with you but I find it efficient and methodical, not rude. I don't need someone to hold my hand and tell me it will all be okay (that's why I have a mother!) I need the doctor to listen to what's going on, diagnose me, and tell me how to get better. When it comes to my kids his bedside manner along with Melissa and Theresa's are caring and sympathetic. I couldn't ask for better treatment.
5.0 Rating
December 1st, 2010
2.3 Rating
August 4th, 2010
5.0 Rating
January 6th, 2010
AMAZING!!
I have seen Dr Soppe for many years and he is by far the best doctor I have erver come across! His care for his patients and concern really does show he loves his work and his patients. I have always been very pleased with his staff as they are always polite and ready to help. Thank you very much Dr!
1.0 Rating
November 11th, 2009
Doctor or businessman?
I think Dr. Soppe truly cared at one time, but not anymore. He is surely no businessman. How can he eliminate folks that went to him for years because they can't afford the extra fee's he now changes. Dr. Soppe, don't forget to care about the people that were loyal to you as their doctor for years. You lost all the 'goodwill' when you got your management team for concierge service and eliminated US....you patients (and we treated you as a good friend and family). So sad.
Nearby Doctors

Dr. Glenn Soppe is similar to the following 3 Doctors near Encinitas, CA.