Rate Now
Share Your Experience
Have you seen Dr. Glenn Yank?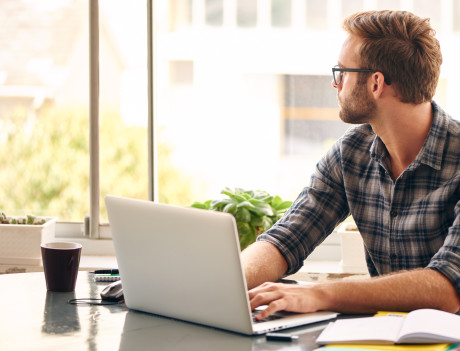 Adult ADHD
Get the facts about attention deficit hyperactivity disorder (ADHD) in adults, including the different types and symptoms of each.
Quality Rating
Highly Satisfied
18 Ratings with 8 Comments
5.0 Rating
April 15th, 2015
He saved my life.
5.0 Rating
February 2nd, 2015
First class doctor
5.0 Rating
March 1st, 2013
Still Awesome After 4-5 Years of Seeing Dr. Yank
The Family Therapy Center is very nice. Almost 40 years old and have been going to psychiatrists for years. I've been around, too, so what I'm saying is I have experiences from different psychiatrists- in the military, Texas, North Carolina, Florida, and Tennessee. Anyway, I've been going there for between 4-5 years. My psychiatrist, I researched before even going. He's the best psychiatrist I've ever encountered, not to mention extremely professional and good-hearted. That doesn't mean he always says what I want to hear because that wouldn't be helpful, right? However, he (Dr. Glenn Yank), is extremely intelligent, Harvard Educated, worked at Vanderbilt, and knows psychiatry and pharmacology like the back of his hand. Put your trust in him if you need a psychiatrist. Anyone that can listen to me for 4-5 years and put up with my severe psychological issues and have my medicine so correct that I am extremely stable is a God send. Thank you to him for giving his life to helping others. I'm a social worker myself and could not handle other people's problems.....he knows what he's doing and has dedicated his life to helping others. You must GET TO KNOW his pattern and understand...which is difficult for some, even me at first. Dr. Yank is very analytical, sometimes it seems he is being cold when he is not. He is very busy and gets very tired and he does dedicate his time to you when you are there, regardless. His demeanor is not "Southern". He is from the North but is still nice, just not "Southernly" which some people may be taken aback by this. His demeanor is also due to his very high level of professionalism. Remember, he is working with people with mental illness. If you smile too much or are too nice, it does mess up the effectiveness of the patient appointment. Doctors are able to diagnose and help their patients by what they observe in their client, not only what the client tells them. If they just went by one variable, it would not be correct. When dealing with personality disorders, among other mental illnesses, small things such as a smile, anything, can be misperceived by the patient as something else. I've been living in Columbia for 7 years and I'm not from Tennessee. The front desk staff is pretty good and the waiting room is nice, plenty of comfort and reading materials. I expected a lot of Southern hospitality when I moved here (I'm from North Carolina). However, there are a lot of professional places I've been in the area that the native people are not very inviting....so, the staff at the front desk is pretty nice to me. A few others on a similar site thought otherwise....Due to changes with insurance companies, doctors and counselors have to book everyone a certain amount of time apart from each other to pay the bills. The costs of being these professionals is unseen to many (that's a whole other story, look into it...). That being said, sometimes patients run over their allotted time and there is an extra wait. I'd rather have to wait a little longer and still be alive than go to an in-and-out place and not be taken good care of....I feel safe here.
5.0 Rating
October 8th, 2012
GREAT PERSON
5.0 Rating
February 14th, 2011
Brilliant, Exceptional Expert on Bipolar & Depression
Dr. Yank spends 45min with you your first visit (unheard of with most Psychiatrics)to determine the proper diagnosis. He also attends seminars regarding new medicines and stays abreast on current information for his practice. He is THE BEST in MIDDLE TN area. His wait times lag,however this is attributed to his dedication he spends with each patient to ensure they are on the correct medication/therapy and they are able to function in society. Best MD I have ever had the pleasure of helping me.
3.7 Rating
July 15th, 2010
Dr. Yank is a brilliant physician. His office staff is up and down in a shared practice environment. He's prompt - unless a very troubled patient or two gets in ahead of you. Unfortunately some people take 15 minutes, some an hour. He has a very dry sense of humor and may put off some patients that want a sympathy session. Try and find a psychiatrist that doesn't seem crazy in some way. I've been a member of the medical profession and haven't met one of those yet, but brilliance ... yes.
2.3 Rating
May 24th, 2010
Bright, but...
Dr. Yank was extremely cold and robotic the first 3 times I saw him for depression. I approached him after he had called my name for my appt., and I said, "Hello," and got nothing. It was almost as if he was afraid to shake my hand. I sat in his office for 4+ minutes (no exaggeration) in silence while he reviewed my entrance paperwork on the first visit. Very odd. While he did spend close to an hour with me, he often cut me off while I tried to explain my response, and it seemed like he was just looking for a black/white answer. Mental health issues are not black & white. He gave me the name of a great cognitive therapist, but only after I asked for one, stating that I wasn't 100% comfortable managing my 15-year depression with only the same medications I walked in as a new patient already having been prescribed. Just not sure yet...
5.0 Rating
July 11th, 2009
In my opinion, Dr Yank views his profession as a true calling not just a job. I have never had a physician who was as intelligent, caring, and available to help with problems dealing with mental illness and with other issues in my life. He answers e mails promptly and has gone above and beyond the call of duty in helping me with unrelated issues without asking for money. This man is an angel
4.0 Rating
August 10th, 2017
5.0 Rating
October 18th, 2016
5.0 Rating
September 21st, 2016